Fairy Tail Mafia: Phantom Lord Arc was a game designed and hosted by Coolkid based on Fairy Tail
It began on June 13, 2015 and ended in a Baddie win in (June 19).
Game Mechanics
Edit
NK does not have carrier.
Indie win ends the game.
Shown in np: successful kill attempts, blocks, used saves.
In case of a tie: player whose role is lower in the OP dies.
All actions in a loop will occur. All actions occur unless blocked.
Role Description
Edit
The Baddies: The Guild of Phantom Lord Wincon: Eliminate Fairy Tail
Jose Porla - Guild master, uses darkness magicks to manipulate ghosts. (May use the role of a dead player by selecting a dead player and a target, not the same twice in a row. Does not work on Mirajane or Levi. For Laxus, save will be the action used, for Erza, one will be randomly selected, not the kill)
Gajeel Redfox - The Iron Dragon Slayer turns his body into iron. (Block)
Juvia Lockser - Water attributed member of the Elemental Four, turns her own body into water causing all attacks to travel through her. (May have all actions on her are redirected to nearest living player on the opposing side of the roster from the actor, unblockable.)
---
The Indie: Wincon: RID kill 1 baddie and 2 goodies.
Laxus Dreyar - Grandson of the Guild Master, believes himself above the others. Uses lightning magicks to surgically eliminate his targets. (Unblockable RID kill, save that will be shown as by Elfman, ODTG Lynch save. May choose to defer RID kill attempts to use multiple on later nights.)
---
The Goodies: The Guild of Fairy Tail Wincon: Eliminate Phantom Lord
Natsu Dragneel - Literally hot-headed, the Flame Dragon Slayer will fire up his comrades' spirits. (Booster)
Gray Fullbuster - Ice magic moulder, cool with freezing power. (Block)
Erza Scarlet - Holds an impressive arsenal of armours and weapons, may use one each night, not the same twice in a row:
Adamantine Armour - With immense defence to protect her comrades. (Save) Black Wing Armour - Grants the wearer speed and flight. (Lookout spy) Flight Armour - Grants immense speed. (Follow spy) Heaven's Wheel Armour - Summons up numerous swords to surround her enemy. (Block) Nakagami Armour - Enormously powerful armour that consumes a massive quantity of power from its wearer. (ODTG kill) Robe of Yuen - An armour with elastic properties. (Reflect actions on herself except messenger and kills) Lucy Heartfillia - Compassionate celestial spirit wizard with a propensity for touching others' hearts. (Role spy)
Elfmann Strauss - Will transform into a beast to protect those for whom he cares. (Save) Mirajane Strauss - Typically sweet and kind-hearted, nevertheless if her comrades are threatened, she will transform with Satan Soul into a demonic being. (Kill)
Levi McGarden - Kind and level-headed, uses the powers of words. (Messenger, 140 character maximum, no images)
Host's Summary
Edit
Game Idea and Expectations
Edit
Congratulations to Phantom Lord: Shadose, Jayvia, and Gokosan! Nox put in a good effort at the end, however I believe the overall low level of activity in this game made it difficult for the goodies

MVP goes to Laxusun for near perfect indie play. His plan to save the confirmed town (Nox) and RID kill Gajeel would have worked perfectly had the baddies not mixed up his and Nox's roles

It has been a delightful game to host

See you next arc!
Special commendations
Edit
Host disappointments
Edit
Alternate endings
Edit
Winning Faction
Edit
Baddies
ShadowAngel - Jose Porla

Jay Gold - Juvia Lockser

Okosan - Gajeel Redfox
Day and Night Posts
Edit
Night 1
Yuiop was walking down the street, entirely minding her own businessv
when suddenly she took note of a sound coming up behind her.
"Drip, drip, drip ..."
Before she could determine what the source of the sound was, however, she found herself encased in a bubble of water.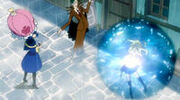 She gasped for breath and flailed around to no avail. Her eyelids began drooping as she felt the life being drained out of her ...
"Looks you need a MAN!"
She coughed and sputtered up water before glancing gratefully up at her rescuer. "Thanks for saving me

"
"No problem miss

it is my duty as a MAN after all!"
Yuiop glanced around for her attackers, but they had retreated. For now at least.

Meanwhile, elsewhere in Fiore, Darth Nox was enjoying a lovely cup of caffe at a cafe whilst composing his latest award winning poem.
As he took a leisurely sip, however, a giant iron rod came down upon the table he was sitting it, clipping it in half.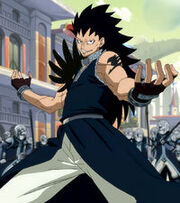 "You're not going anywhere tonight, mate." Gajeel scorned.
Nox blinked at the destruction. "

If you say so."
Gajeel blocks Nox

Phantom Lord kills yuiop but she is saved by Elfman
Day 1
The citizens of Fiore sniffed each other with suspicion. Eventually a consensus appeared to form to hunt the hunter Orion. There was something about him that they could sense, a presence dark and ominous.
As they gathered around him, crucifixes raised, an evil aura began to effuse from his body, tendrils snatching at the citizens like rabid beasts.
The Evil Within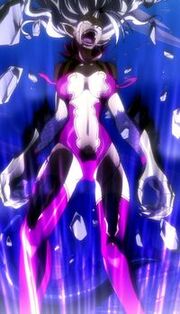 Despite being terrified, the citizens held firm to their holy insignia and forced Orion into a corner. An purified arrow from a sanctified crossbow shot forth and pierced him in the heart, killing him and the demon inside.
Orion is lynched as Mirajane Strauss
Night 2
Yuiop was once again walking down the street, a bit more wary this time

And for good reason! A dark figure suddenly appeared in front of her.
"Where do you think you're going?"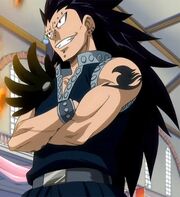 Gajeel stood blocking her path.
"The other way, I guess

" Yuiop answered, then turned and began to run. As she passed an intersection, the lights flashed and fizzled, as if having received a sudden over-load of electricity.
"You're not getting away that easily."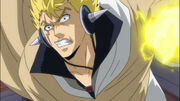 Laxus raised a ball of lightning and shot it forth. It hit yuiop in the back and then carried through, leaving a smoking hole where her chest had been.
In the meantime, on another street in Fiore, Marth strolled along, whistling a merry tune. He stopped, however, as he noticed a sudden chill in the air.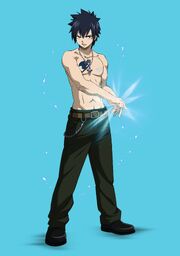 "Sorry, mate, but I'm going to need you to cool your heels for tonight," Gray informed him.
Marth did not protest. Most likely due to his being ensconced in ice the next moment.

But the night was not over yet. There was still the case of dd whom had received little attention thus far in the story. The finale was his big moment, his moment to shine.

Erm, however, when he took the stage and began to sing an aria, he did not realise that Aria of Phantom Lord was secretly watching from behind him.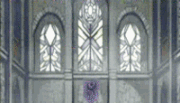 And the air master of the Element 4 appeared not to be overly fond of dd's singing

He used his power to remove all the air from around dd, preventing his voice from being carried, as sound cannot propagate in a vacuum

which had the added effect of suffocating the poor lad

Ah well

Gajeel blocks yuiop
Phantom Lord nk's dd
Laxus kills yuiop
Gray blocks Marth
Day 2
Blindfolded, Waffle could hear the citizens of Fiore shouting for his blood
The archers of the royal army drew their bowstrings with proper ceremony before loosing the volley of arrows onto the condemned fellow.
Waffle's form suddenly burst into flames, burning up the arrows before they could make contact. The blindfold burned up as well.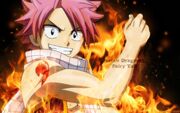 "Hee," he said, "you'll have to try harder than that to kill me! I'm a dragon slayer, don't ya know?"
He laughed merrily, however his mirth ceased as the ground below his feet began to move. He looked down and realised with horror
that he was on a cart!
"NOOOOOOOOOOOOOOOO....not transportation! My weakness!
"
He could do nothing to save himself, however, as the cart rolled off the side of the cliff.
Waffleboy is lynched and revealed to be Natsu Dragneel
Night 3
Okosan traipsed through the forest, intermittently calling out to his avian brethren.
They chirped cheerily, and Okosan was glad

Suddenly, however, a mass flapping of wings filled the air as a mass exodus of the birds began. They had sensed something in the air, something coming.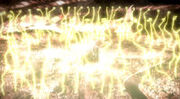 Lightning bolts short forth from Laxus. Okosan attempted to dodge, flitting around on his feet however he was not quite fast enough ...
The kitchen timer went off and Slick cheerily removed the roasted bird from the oven with oven mitts. It was golden brown and delicious, just the way he liked it. He took a deep whiff of the delectable scent, perfect!
He brought the entree over to the dinner table and presented it proudly. His dinner guest, however, only glanced at the offering with disinterest and went back to munching on Slick's cast iron pot


Sinsun had at last returned from where-ever it was he had gone

and was prepared to begin to take a stand. However his efforts had been noted by Phantom Lord and they were not pleased by what they saw.
"Eh I was on holiday." The firemaster of the Element 4 complained. "It really burns me up that I have been sent to deal with you."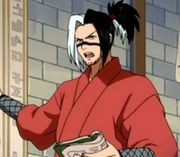 "What are you going to do about it?" Sinsun challenged.
Totomaru shrugged. "I suppose I'll have to burn you up."
Gajeel blocks Slick
Phantom Lord kills Sinsun
Laxus kills Okosan
Day 3
In the west, the sun beamed out from over the horizon, red rays glaring at the combatants center stage.
The fierce Shadow and the wily Jay stood to one side, the stalwart Nox and blithe Slick to the other. Betwixt them stood Marth, uncertain which side to join.
"Those who attack me or my friends are evil!" Slick declared. "I will defeat them all!"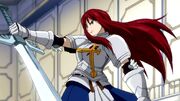 Shadow laughed, and behind her, her namesake began to wriggle. "It's too late, Titania. You were a worthy opponent, but Marth has already chosen to side with us."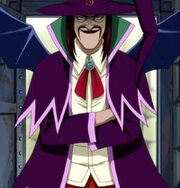 Marth felt himself inevitably drawn by the dark magic emanating from Shadow's dark aura. He took a step towards her, then another ...
"I won't let you take Levi-chan!" Nox screamed. His eyes shown with innocence and determination as he whipped out his secret weapon.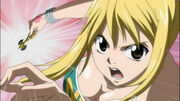 But before he could summon a guardian spirit, a tentacle of water lashed out and knocked the key from his hand. The tentacle receded into the body of Jay.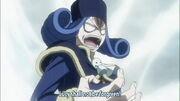 You have lost, Fairy Tail" Shadose piped. "Phantom Lord has beaten you and I have finally settled my long standing grudge against Makarov.

"
"Let's finish them off!" Jayvia giggled with malice. The edges of her form began to dissociate into her watery form.
But the guild master shook his head. "They have been utterly defeated, there is no point. Goodbye Fairies."
And with that he turned and walked away, leaving a demolished Fairy Tail in his wake.
End of Game Roster
Edit
Waffleboy - Natsu Dragneel

- Lynched D2

ShadowAngel - Jose Porla

Jay Gold - Juvia Lockser

Akaslickster - Erza Scarlet

- Lynched D3

Okosan - Gajeel Redfox

- Killed N3 by

Laxus Dreyar

Prince marth85 - Levi McGarden

Orion - Mirajane Strauss

- Lynched D1

Yuiop - Elfmann Strauss

- Killed N2 by

Laxus Dreyar

Sinsun1 - Laxus Dreyar

- Killed N3

Darth Nox - Lucy Heartfillia

Dd515087 - Gray Fullbuster

- Killed N2
List of actions
N1 Baddies nk yuiop
Gajeel Redfox- Okosan - block Nox
Goodies
Erza Scarlet - Slick - follow spy dd
Lucy Heartfillia - spy yuiop
Elfmann Strauss - yuiop - save yuiop
Yuiop is nked and saved by Elfmann.
---
N2 Baddies nk yuiop
Gajeel Redfox- Okosan - block Nox
Goodies
Gray Fullbuster - DD - block Marth
Erza Scarlet - Slick - reflect
Lucy Heartfillia - Darth Nox - spy Marth
Elfmann Strauss - yuiop - save Nox
Levi McGarden - Marth - message yuiop: "As you may have already guessed by my posts, this is Marth. Who are you? Add your role to your first post in some way that doesn't seem obvious."
Indy
Laxus Dreyar - Sinsun1 - RID kill yuiop as Elfmann
DD is nked.
Yuiop is blocked by Gajeel and killed by Laxus.
Marth is blocked by Gray.

---
N3 Baddies nk Sinsun
Gajeel Redfox - Okosan - block Slick
Goodies
Erza Scarlet - Slick - save Slick
Lucy Heartfillia - Darth Nox - spy Sinsun
Levi McGarden - Marth - message Slick: "Based on my posts it should be clear who I am but I'd like to know who you are. Place your role in your first post. Don't be obvious."
Indy
Laxus Dreyar - Sinsun1 - - save Nox, RID kill Slick as Gajeel, RID kill Okosan as Gajeel
Laxus kills Okosan
Phantom Lord kills Sinsun
Gajeel blocks Slick
Marth finally gets a message through