Halloween Mafia V

Candy Zombies: You are what you eat...
Game information
Host
GMaster479
Link
Game thread: Halloween Mafia V BTSC threads
Size
19 Players (Large)
Start Date
10.24.13
Winning Faction

Goodies: Hershey Co.

Roster
#, player

First to Die
Boquise
Last Remaining
Marth, Golfjuckie, Flamebirde, Jay Gold, Benjer, Barcallica
MVP
Barcallica
Awards
-
Halloween Mafia V was a game designed and hosted by GMaster479 based on own design involving a candies and chocolates.
It began on October 24, 2013 and ended in a Goodie win in D6 (November 07).
Game Mechanics
Edit
OOP: RID Kill -> Trap -> Block -> Redirect -> Kill -> Spy
Remember that in GM's games, OOP only comes into play when two people act on each other. This means:

If Player A wants to trap Player B and Player B wants to block Player A then Player A's action goes through.
If Player A wants to trap Player B and Player C wants to block Player A, then Player A is blocked and Player B is NOT trapped.

Shown in NP

Kills
Successful traps
Successful blocks
Successful saves
Successful redirect
Role Description
Edit
Baddies: Mars Co. WINCON: Be in majority; Has BTSC and group night kill
3 Musketeers - Velvety chocolate and a GM favorite! Can triple any vote of their choice BUT must not count their own vote if they choose to do so.

M&M's - So many different colors. Can choose to be immune from night actions, spy a role, or block a person but never the same thing twice in a row.

Milky Way - Chooses a person and has their role "stick" to them (role copy). They then can choose to use that role the following night OR remove that role from them and choose another person to copy. Cannot copy the same player twice in a row. Can only copy night actions.

Snickers - Man...Snickers fills you up so much but when you have too much...you can block someone for the night.

Twix - Left Twix and Right Twix aren't talking. But if they can target the same person twice in a row without fail, they will kill them that night! First attack WILL be shown in the night post.
---
Goodies: Hersheys Co. WINCON: Eliminate all Indies and Baddies
Hershey's Bar - King chocolate bar! RID Lynch Save!

Reese's Cups - Dynamic Duo. Like Twix can kill if they successfully target the same person in consecutive nights.

Kit Kat - Give me a break of your leg for the night (Block).

5th Avenue - Stock Market spying per Yuli/MM. Can try and RID 2 people per night. For every two incorrect guesses, they get one additional RID the following night. For every correct guess, they gets one fewer.

Almond Joy - Can joyfully save someone each night!

Milk Duds - Faction spy odd nights. RID Kill Even nights.

Mounds - Traps one person in a mound for the day ONLY (their action goes through at night).

Pay Day - Pays other people to vote their way. Can change up to 7 votes in a game but no more than 2 in a day.

Take 5 - Take 5? 5 actions? That you can choose from but only once? Sounds good . Let's go with block, save, spy, RID Kill and night immunity.

Twizzlers - Red licorice and snake around and spy people.

Whoppers - Bouncing off people's heads they can redirect any person to any other person.
---
Indies: WONKA WINCON: Be last standing or in majority, have BTSC
Everlasting Gobstopper: Can't be killed at night and can RID Kill every night.

Nerds: So many of them can multiply their vote by up to 4.

Laffy Taffy: Stretches around someone to trap them for the night and day.
Host's Summary
Edit
Game Idea and Expectations
Edit
Special commendations
Edit
Host disappointments
Edit
Alternate endings
Edit
Winning Faction
Edit
Goodies
Marth - 5th Avenue

Golfjunkie - Kit Kat

Flamebirde - Reese's

Shad - Milk Duds

Jay Gold - Take 5

Benjer3 - Pay Day

Dee - Almond Joy

Mew - Hershey's

Nana7 - Mounds

Slick - Whoppers

Barc - Twizzlers
Day and Night Posts
Edit
Intro N1 D1 N2 D2 N3 D3 N4 D4 N5 D5 N6 D6
Prologue: You are what you eat...
After so many halloweens full of zombies and costumes, it seems only fitting that the true winners of every Halloween come out to play: the candies. Every year the goal is simple: win all the candy you possibly can eat. However last year, there was a little surprise in everyone's candy basket. The residents of GM's now infamous cul-de-sac were given some well...rotten candy, and by rotten candy, I mean zombie candy. Harboring away in the pit of everyone's small intestines was remnants of their favorite candy from the year before. The kids all pigged out and traded for one particular candy and now the candy companies were ready to use them for something more devious than even zombies...ADVERTISING

. Overnight, the kids of the cul-de-sac transformed into their favorite candy, and their minds were taken over and programmed to kill any candy that wasn't their brand! It was an all out candy war with the fate of everyone's Halloween candy choices on the line! Mars vs Hershey vs Wonka! Let's GO!
Night 1: I've got the Joy!
Tonight was a night much like any on GM's cul-de-sac. The kids were out at play and old GM was sleeping on his porch. But as night fell the candy started working its horrific magic...
..........................

To start the night, Whoppers took whoppers out and was whopping the Whopper King until he could withstand no more whopping from Whoppers and had to whop someone else for the night...

.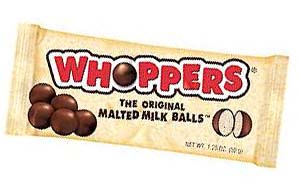 ..........................

Meanwhile Laffy Taffy was laughing it up. He was laughing at his own horrible joke when he invited over Hachi to read it. As Hachi was reading it, Laffy Taffy started walking around and around and around and before Hachi had time to not laugh...he was trapped

.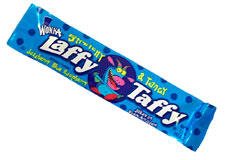 ..........................

Snickers was snickering along and figured that Shadow would end up being the best target for tonight. Without hesitation Snickers went up to Shadow and said
"Hey Shadow, have a Snickers"
"Why?"
"Because you're a lot more useful to me knocked out"
With one swing of his cold chocolatey and nutty goodness, Shad was knocked out cold...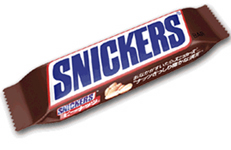 ..........................

Last but not least, the Mars candies all got together and decided that their first target should be Nana7. They spotted Nana running around near GM's house and got her cornered by the old tree in front of GM's yard. They were ready to make their strike when suddenly coconuts and almonds fell out of the tree. The Mars Candies stopped, wondering what the heck coconuts and almonds were doing in a tree in the middle of the United States. During that split second of wondering, Almond Joy scooped up Nana7 and took her away. The Mars Bars were furious with their loss and went home to change out of their costumes...
..........................

Also, Reese's and Twix BOTH acted successfully last night.
..........................

Day 1: Not so everlasting...
From the cracking of dawn, Jay jumped right on Boquise and told everyone to hop on the bandwagon. Many did and despite a triple up vote on someone, it wasn't enough to keep Boquise, the Everlasting Gobstoppers, from going to Slugworth... ..........................

Night 2: Ares type of night
Tonight was an active one both publicly and privately on GM's cul-de-sac. Many kids played lots of tricks, prepping for a Halloween night soon to come...
..........................

First up, the baddies decided to go for the double block. First, M&M's sent out peanut M&M to crack open Jay Gold for the night, feeling him too suspicious to leave without some attention. Then Snickers decided that dee_tot was feeling hungry and deserved a walloping of Snickers. Twix also knocked someone upside the head but not the same person...
..........................

Of course just because the Baddies were on a blocking streak, doesn't mean that Kit Kat wasn't going to take a...break

. Yeah...Kit Kat blocked mew. Meanwhile Whoppers wallowed in willful wonder and wandered into Flamebirde who felt whopped into whipping up a new target. Reese's also gave their first blow to someone though it wasn't their first target either...
..........................

Laffy Taffy caught Marth reading one of his bad jokes and that was all that was needed to trap him for the cycle...
..........................

After conferring, Snickers felt that it would be a smart idea to finish off dee_tot. After slipping on some M&M's, the baddies caramelized and chocolatized their latest victim, adding some marshmallows for fun before cooking her up like a s'more over a hot fire. Dee wouldn't be around any longer...
..........................

Day 2: You get dead when you're hungry
"Hey Vomm, eat yourself..." said everyone.
"Why?" said Vomm.
"Because you turn into a baddie when you're hungry."
Vomm eats himself.
Night 3: BeTwixed
The Baddies were not too thrilled that their hungry hungry friend was gone, so they decided to try their best to make amends. Tonight they started by having Twix follow and finish off their target. Now Left Twix and Right Twix aren't always on the same page, but tonight an already damaged Nana7 was sent to the grave...
..........................

Kit Kat was also on the loose tonight, and felt that Vine needed a "break". Kit Kat had access to a whole new set of wrappers thanks to its deal with Android, so it put down a nice trail of candy for Vinee who simply said "Ooo a piece of candy" at each new wrapper. By the time all the Androids were hers, Kit Kat had broken up night...
..........................

The Baddies weren't satisfied with one kill tonight. They knew exactly who they wanted next. They headed straight for Jay Gold with all their might and hit him as hard as they could, but Jay disintegrated into chocolate right before every attack and then reappeared. No matter how many times the baddies hit him, they were just unable to kill Jay tonight...
..........................

Day 3: Laughing it all away
Vine was the target from the beginning thanks to GJ and despite Framm's plea it seemed that Laffy Taffy was going to be laughing her way too the grave on this All Hallow's Eve...
..........................

Night 4: Rotten Candy
The Baddies were thrilled that an Indy was lynched during Halloween and that their candy powers were still working afterwards. They made sure that Twix found a new target as well as had M&M's block Jay Gold.
..........................

The Goodies were doing work too. Milk Duds came out to play having finally been unburied from the bottom of Halloween candy bowls everywhere and RID Killed Framm. Meanwhile Reese's did some targeting and Happy Kiddo was forced to take a break thanks to Kit Kat. Last but not least Whoppers whopped Fat Tony enough times to make him re-think his action.
..........................

Last but not least, the baddies decided that it was Shadow's turn to go. Using their combined excess chocolate they coated Shadow7 so much that she slipped backwards into a conveniently placed 6 foot hole where she was buried alive
..........................

Day 4: To the stars
A longer than usual day led to a lot of names being thrown around, but in the end it was Fat Tony sent out into the Milky Way.
..........................

Night 5: Inedidable
The baddies felt it would be a good idea to Twix someone tonight...
..........................

The goodies all found that Kiwifruit was a wonderful target for the evening. First, Whoppers whopped her with whimsical wonder until she found a new target, after which Take 5 showed up out of nowhere with a blowtorch screaming "GOODBYE KIWI" in a maniacal roar. Kiwi was melted and Take 5 took his remaining action away with him. Meanwhile Kit Kat found Hachi to be immune to any and all breaks he could give him tonight.
..........................

Last but not least the remaining baddies figured Mew would work out well as a target and made sure he was broken into little pieces before heading off to plot their next move.
..........................

Day 5: Self-inflicted
From the second day dawned on GM's cul-de-sac, everyone's eyes were on Hachi. After a long day of staring him down, Hachi eventually multiplied, and multiplied again and soon enough there were all the M&M's. Pretzel, Peanut, Crunchy and more and they all simply beat each other up until there was nothing left of them while everyone else watched. Satisfied with this, the remaining candies left smiling
..........................

Night 6: Candy Hangover
Ummm....Flame was blocked....Slick is dead....that is all.
..........................

Day 6: King Hershey
Well...today was the day. The stomach aches from candy binges past were settling in, and the question was only whether the candies of choice would be Hershey's or Mars. The remaining goodies decided to pump some air into HappyKiddo and with a few pumps his already puffy chocolate puffed out so much he imploded. With 3 Musketeers gone, the remaining goodies celebrated. The parents of GMaster479's cul-de-sac were going to be buying all Hershey's candy next Halloween thanks to brilliant zombie-like advertising
..........................

End of Game Roster
Edit
Marth - 5th Avenue

Golfjunkie - Kit Kat

Vommack - Snickers

- Lynched D2

Hachi - M&M's

- Lynched D5

Framm - Nerds

- RID Killed N4 by Milk Duds

Kiwifruit - Twix

- RID Killed N5 by Take 5

Flamebirde - Reese's

Boquise - Everlasting Gobstoppers

- Lynched D1

Shad - Milk Duds

- killed N4

Jay Gold - Take 5

Fat Tony - Milky Way

- Lynched D4

HappyKiddo - 3 Musketeers

- Lynched D6

Benjer3 - Pay Day

Dee - Almond Joy

- killed N2

Mew - Hershey's

- killed N5

Nana7 - Mounds

- killed N3 by Twix

Slick - Whoppers

- killed N6

Vineetrika - Laffy Taffy

- Lynched D3

Barc - Twizzlers
HM V
Role
Power
Cycle 1
Result
Cycle 2
Result
Cycle 3
Result
Cycle 4
Result
Cycle 5
Result
Cycle 6
Result

Baddies

NK Nana
Fail;saved by dee
NK dee
Success
NK Jay
Failed
NK Shad
Success
NK Mew
Success
NK Slick
Success
HappyKiddo
3 Musketeers
x3 any vote/x0 theirs
x3 Boq's
Success
No Action
N/A
No Action
N/A
No Action
N/A
No Action
N/A
No Action
N/A
Hachi
M & M's
Immune,spy,block,not same twice in a row
Spy Nana
Trapped; Fail
Block Jay
Success
Spy Flame
Success
Block Jay
succcess
Immunity Self
Success
Fat Tony
Milky Way
Role Copy
Copy GJ
Fail;no action
Copy Nana
Fail;no action
Copy Slick
Fail;no action
Copy Shad
Copied a Copy
Lynched
Vommack
Snickers
Block
Block GJ
Redirected to Shad
Block dee
Success
Lynched
Kiwifruit
Twix
Target same twice for kill
Twix FT
Success
Twix Nana
Success
Twix Nana
Killed
Twix Jay
Success
Twix Jay
Redirected to Hachi

GOODIES

Mew
Hershey's
RID Lynch Save
Boq as Reese's
Fail
N/A
Blocked
N/A
N/A
N/A
RID Lynch Save Self
Not Needed
Killed
Flamebirde
Reese's
Target same twice for kill
Target Slick
Success
Target Hachi
Redirected to Vomm
No Action
N/A
Target Framm
Success
Target Hachi
Success
Blocked
Golfjunkie
Kit Kat
Block
No Action
N/A
Block Mew
Success
Block Vine
Success
Block Happy
Success
Block Hachi
Fail;immunity
No Action
N/A
Marth
5th Avenue
Stock Market Spy
Vomm-M&M's Jay-Snickers
Both wrong add spy
Jay=M&M's Jay-Twizzlers Nana-Nerds
Fail; trapped
Nana/Hachi-Laffy Taffy Slick-Twizzlers Jay-Take 5
1 right 3 wrong; 4 RID next
HK-Twizzlers; Mew-M&M; Mew/Ben-Twix
All wrong 6 RID next
Kiwi/Flame/Hachi-3 Musketeers Flame/Hachi-M&M GJ-Twix
Hachi is M&M, 7 RID next
Flame-3 Musketeers
Wrong
Dee
Almond Joy
Save
Save Nana
Success
Save Self
Blocked; Killed
Shadow
Milk Duds
Faction Spy Odd; RID Kill Even
Spy Ben
Blocked
Mew as Laffy
Fail
Spy Jay
Jay is Goodie
RID Kill Framm as Nerds
Success; Killed
Nana
Mounds
Day Trap
No Action
N/A
No Action
N/A
No Action
N/A
No Action
N/A; Killed
Benjer
Pay Day
Vote x7 not more than 2 day
No Action
N/A
No Action
N/A
No Action
N/A
No Action
N/A
No Action
N/A
No Action
N/A
Jay Gold
Take 5
5 actions 1 use each
Spy Boq
Success
No Action
Blocked
Night Immunity
Success
Save Slick
Blocked
RID Kill Kiwi as Twix
Success
Block Flame
Success
Barcallica
Twizzlers
Spy
Spy Ben
Success
Spy GJ
Success
Spy Mew
Success
Spy Hachi
Success
Spy Kiwi
Success
No Action
N/A
Slick
Whoppers
Active Redirect
Redirect Vomm to Shad
Success
Redirect Flame to Vomm
Success
Redirect Mew to Mew
Fail no action
redirect FT to FT
Success
Redirect Kiwi To Hachi
Success
Redirect GJ to GJ
Success

Indies

Boquise
Everlasting Gobstoppers
Can't be Killed & RID Kill
RID Kill Flame as Kit Kat
Fail; Lynched
Framm
Nerds
Own vote x4
No Action
N/A
No Action
N/A
x4 self
Success
No Action
N/A; Lynched
Vinee
Laffy Taffy
Trap for Night & Day
Trap Hachi
Success
Trap Marth
Success
Trap Barc
Fail; Lynched
Ad blocker interference detected!
Wikia is a free-to-use site that makes money from advertising. We have a modified experience for viewers using ad blockers

Wikia is not accessible if you've made further modifications. Remove the custom ad blocker rule(s) and the page will load as expected.