Mafia - World War 3

BOOM!
Game information
Host
Boquise with cohost Nana7
Link
Game thread: Mafia - World War 3 BTSC threads
Size
13 Players (Small)
Start Date
6.2.13
Winning Faction

Goodies

and

Sweden

Roster
#, player

First to Die
Vommack
Last Remaining
Slick, Marq, Dee, Shadow
MVP
Gnan
Awards
-
Mafia - World War 3 was a game designed and hosted by Boquise based on own idea, co-hosted by Nana7.
It began on June 2, 2013 and ended in a Goodies and Sweden win in D5 (June 14).
Game Mechanics
Edit
Saves can be blocked and redirected
Any kill attempt on player who can not die that night will appear as saved by France.
Kills are not blocking
Baddie NK cannot be blocked since it has no carrier
Tie rules: D1 = No lynch. Other days = Random lynch
OOA: Block/Trap > Redirect > Save > Spy > Goodie and Indy kills (North Korea's Shapeshift kill included)
Like I said before, the only thing that can prevent a Mafia NK is the save and trap.
Role Description
Edit
In this mafia game, your roles will be as countries. Keep in mind that this is supposed to be taken with light humour. This is the list of countries:
The Superpowers:
Aside from the normal night kill action, they also have abilities.

WINCON: Kill all countries or be in the majority. There is no NK carrier
USA - If investigated it will look like a good guy two times (A random goodie country will come up, excluding Italy). Can redirect

Russia - Can block one user each night

China - Can investigate one user each night, thus learning the target's role.
---
The Alliance:
WinCon: Defeat the superpowers and North Korea (Germany too if turned into an indie)
England - May target one user and kill it each night.

Germany - Is a normal townie. But has a 50% chance of turning into an indie Serial Killer if someone successfully targets them for a kill (this will result it to not die and become an indy instead). If turned into a Serial killer, Germany will gain a NK ability and try to win with North Korea. They will earn BTSC if this happens.

France - Can save one user each night

Italy - Can investigate one user each night and learn which role they have.

Japan - Redirect

Switzerland - Can only be killed in a lynch.

Brazil - Can block one user each night

Ireland - Can target one user and trap them. Trap = Block + Save + Silenced + Unlynchable the next day
---
Indie:
1. North Korea - Shapeshift Kill. Can do a RID kill each night. If the RID is wrong, the kill will still be successfull, however if it succeeds, North Korea gains temporar use of the killed country's ability. The new ability can only be used once during the next night. Meaning if North Korea killed Brazil on N1, it can block one user on N2 if it wants to.
WinCon = Last country standing
More info on Shapeshift kill:
North Korea can use both his new ability and his Shapeshift kill at the same time.

When using his a stolen ability, it will look like the killed country did it on the Night post.

If North Korea acquires Switzerland's ability, it will be protected from a Night kill the next night

If it acquires Sweden's ability, it will be able to manipulate the votes the next day

I will inform North Korea if they were able to steal the killed country's ability. I will inform it of what the ability is (so they will know who the victim was) and if the RID is unsuccessful, I will tell it just that.
---
2. Sweden - Vote Redirect, can redirect up to two votes each day. If spied on, it will always look like an alliance country (will be random). Survives from night kills two times.
WinCon = Survive until the end. It doesn't matter with which faction.
Host's Summary
Edit
Game Idea and Expectations
Edit
My thoughts on the game:
There were some problems, caused by yours truly haha. I will first speak about what made me disappointed and then what I liked!
What made me disappointed:
North Korea's RID kill shouldn't been able to get blocked or redirected.
Sweden was overpowered, though I wanted to make it an asset to all the other factions.
I screwed up a bit. Especially with the time some days ago and some other things (like forgetting to include that all saves will look like France's doing, luckily Nana fixed it for me, but I think the damage was already done). I am really sorry for this! sad.gif
I had been looking forward to write NP's about a Germany who would go berserk on the others and mix English with German. Haha oh well laugh.gif
What I liked:
There were a lot of suspicion towards the end. I thought the baddies were goners right when Vommack got lynched and Araver joined when it was a huge suspicion of Jay. But Gnan fought on admirably.
It seemed like people had fun!
Writing NP's and DP's was exciting.
I loved reading you guys deduction!
I have also decided on the MVP.
MVP GOES TO GNAN for fighting on to the last drop and also been able to stay under the radar for such a long time. Thanks guys for playing this game! Congrats to the winners!
By Boquise
Special commendations
Edit
Host disappointments
Edit
Alternate endings
Edit
Winning Faction
Edit
Slick - Sweden

Aaryan - Brazil

Harvest Ty - Italy

TheMafiaCube - England

mew - France

Marq - Japan

dee_tot - Ireland

Shadow7 - Switzerland
Day and Night Posts
Edit
Prologue N1 D1 N2 D2 N3 D3 N4 D4 N5 D5
Prologue
The first world has been at peace for too long. The superpowers have grown tired of the democratic ways. They assembled in a secret meeting, deciding to for the first time help each other for a common goal - world domination.
"What will happen when only we three are left?" China asks.
"Someone will certainly fall before that. It aint gonna be me tho", USA answers confidental
"We share the whole world in three.... it will be plenty of room for us.... Then, our vision will be complete! A single society on the whole planet!"
"Wow wow, slow y'all horses Russia. Don't get too excited with y'all communistic ideas now" USA angrily remarks.
Despite their differences, they have now decided to kill all the other countries one by one. Behind the scenes, a lone country no one cares about is scheming.
"Heheheheeheheh! Soon they will taste the true power of my greatness!" North Korea laughs manically.
---
Italy had used its huge crime network to gain intelligence about what the superpowers were scheming. Knowing that it wouldn't stand a chance against the 3 giants alone, Italy contacted some other countries. England was fast with taking leadership.
"Excusez moi monsieur, but shouldn't moi have a leading role in this battaille?" France objected.
"Sorry chap, but your perfomance were not that impressive back at WW2. You stay at the backlines fixing us up if we get hurt."
"What about mich? Ze Germans hast strong economy power! We should be leading!" But no one agreed on that and Germany angrily walked away, still in the alliance, but only for now.
---
Meanwhile
"Herr statsminister, should we join the Alliance? We could use some protection..."
"Well.. you know.. I think we should stay neutral like before. Last time we got a huge boost in our economy when the big guys fought. And what business would they have in the North?"
"But what about...." The politican swallowed the last part of the sentence, frightened.
"Russia? This time we are prepared. We will stay intact and rise again. Svea Rike will continue to exist. Sweden doesn't care about who the winner is, as long as we are one of them."
And thus the World War 3 began and the UN could just observe
Night 1 - The first Attack!
Slick was looking through his grocery list this fine evening, he had to prepare himself for the war. When he came home he was greeted by the Superpowers. "Good evening Slick. A good time to die, don't you think?" They walked closer and Slick ran to the door. Unfortunately, North Korea was outside. "Can Slick come out and play?" He was terrified, but right as he thought he would take his last breath, another voice joined in. "Bonjour monsieur Slick, moi is here to rescue you!" France took up his magical hat and teleported them both to safety. Enchanting.
Dee was excited. This was his first time witnessing a war! But he couldn't resist himself when Brazil came by and gave him a free ticket to the Brazilian belly dancers' new festival! He forgot everything and joined the fun.
When Cube opened his office door, he saw his seat's back and got a bad feeling. Slowly it turned towards him and none other than Russia had taken the liberty to sit on it without asking. "I have an offer you cannot refuse". Cube couldn't remember anything of that night, but he found some weird white powder next to him, and his awesome office chair was gone!
And thus the first night of the war had ended.
Day 1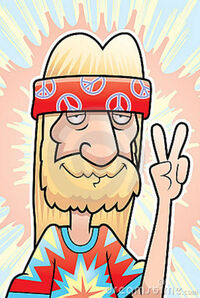 After every country's representant arrived at the UN's discussion room, it was time to decide who were to blame for this war. Representant Slick was questioned a lot about what happened the previous night. "Why are you such a target, Mr.Slick?" some asked. After that, Shadow7 got her fair of votes as well. Surprisingly enough, Representant Dee got the most vote at the end of the meeting. "No guys! Don't do this to me!" It seemed like it the end of Dee, but right before UN Administrator Boquise could slam his chairman hammer on the table, he found two new votes put innocently on his desk. It said Shadow7 on them
"Well rules are rules folks, tie at the first meeting means no one will feel our political wrath. You are dismissed!"
Night 2 - Jolly drinkin at the war!
T'was a great day for a drink, Ireland thought. It was acting the maggot as usual and looked for a mate to share its booze with. Cube was the (un)lucky fellow to bump into it. "Come here young fella!" Ireland yelled to Cube and took his arm. "What are you doing?!" Cube asked, scared of yet another late night with white powder and stolen chairs. "Calm yer horses fella, aint gonna eat yer head off ye mate, we're getting fluthered tonight!" The second night of World War 3 was a messy night for Cube, especially when an eejit stole his wallet. Poor Cube fell asleep in the bar, unfortunately it is locked down; so he won't be able to participate in the next UN meeting. Though he was a bit lucky at least, since the Superpowers where looking for him in the bar. But because of all the turmoil Cube and Ireland created, they were only able to find his wallet. A wallet Russia kept of course
Marth was another unlucky fellow this night. He had stayed in his office writing an essay about the war when North Korea appeared before him. "What do you want?" Marth asked nonchalantly. "I hope you're writing good stuff about me!" North Korea replied, but was only met by laughter from Marth. "You? Great? You got to be kidding me! No one cares about you, you're just a fraud!" But Marth had said too much, because North Korea took up his Super-Kim-Missile-Un and was just about to blow Marth up when France entered the stage and saved Marth with his magical hat. "Au revoir, whoever you are", it said to North Korea before vanishing magically.
Mew had found a nice shelter in guarded bunker while waiting for the war to end. Unfortunately for him, it was a bunker from the old Soviet age and just when he had made himself comfy a TV lit up and he stared on Russia's face. "Sorry comrade, you won't get out from this bunker tonight. But I am a humble man and will let you go when it is night. Now remember comrade, in Soviet Russia, bunkers hide in you!" The TV went black and Mew could only wait for the night to end.
Day 2- The fall of a great power!
The second UN meeting had started and the representants were anxious to do something productive this time. Fingers were pointed at both left and right, mostly at those representants that had been quiet. One of them, Jay, got a lot of pressure on him, or at least his empty chair did. Representant Araver arrived and took his place, but it didn't matter what he said, the other politicians seemed to have already decided on their decision. Araver thought his country would take its last breath when two votes came in before the final decision was made. It said Vommack on them.
"It looks like we have a majority here" UN Administrator Boquise said and while Araver could sigh in relief, Representant Vommack stood up in shock.
"What?! This must be a mistake! You can't nuke me!"
"Oh no we don't do things like that in the UN, we put sanctions on your country and force you to pay all your debts!" But Vommack couldn't take this seriously. He was the greatest of them all, the ruler of the world and the one always in right. Right when he was going to take up his gun, he always carries a gun, a monitor lit up and he could see how the White House got taken over by the UN.
"It is over USA."
Night 3 - The first nukes
This was a busy night for Slick. Not only did he get a quick visit from Russia who forced him to study the communistic regime the whole evening, but Ireland snapped him up afterwards to party. The party was so wild that Slick accidentally hit a police, which resulted in him being put in jail. Therefore Slick won't be attending the third UN meeting. Though it was quite fortunate for him. North Korea had been digging a tunnel under Slick's bed and waited to make a surprise attack. No Slick came home and North Korea had to give it a rest for now.
---
England was out having a jolly good ol' time with its shotgun when Aaryan bumped into him.
"You feel me aggro, arsehole?!" England asked aggravated.
"No sir, excuse me. I don't want any trouble"
"Belt up! The only one here speaking is me shotgun!" And thus he shot Aaryan in the head. "First blood."
---
The superpowers were bored. They had attempted to send out nukes the last nights, but failed. This night was going to be an exception! They saw Marth chilling with some juiceboxes alone and thought that this was the perfect opportunity. They pressed the red button and bang, Marth was no more.
Day 3 - The second fall
The meeting had started. After the latest nukes, the politicians were in a shock. So many people had died and if they made the wrong decision, the number would grow. Harvest raised his hand.
"I know which one here is a superpower representant" For a second, it was so quiet that you would hear a needle being dropped to the floor. But after some moments of silence, people began to chatter loudly.
"Araver is a member of the superpowers!" Harvest then said confidental. Araver was surprised by the accusion, but he didn't get the chance to speak before almost everyone else threw their votes on him and also said some insults. He had to walk up to the speaker's chair and try to convince everyone.
"Listen up, comrades. I am a nice man, I think we can settle this with the help of business..." But no one cared, they were sure that Harvest knew what he was saying. Araver noticed that.
"Hmpf" He pulled out a gun, the other representants yelled when they saw the bright metal resting in his hand.
"In Soviet Russia, you kill the lynch!" But his gun exploded on his face when he pulled the trigger, killing him. Letters could be found on the gun, it said "Made in China".
Night 4 - Full scale war
Slick sighed after he got out from jail. It had been a long night in the tiny cell and he was happy to see some daylight. But he was soon interrupted by North Korea who had been waiting for him outside of the police house.
"Say herro to my rittre friend!" It pulled out its Super-Kim-Missile-Un but Slick had already fled. All that was left were a piece of paper.
"Bonjour and Au revoir //Your dearest friend le France <3" was written neatly on it.
Yuli wasn't as lucky. He had taking shelter in a seemingly abandoned house, it was unfortunately inhabited by England. That night Yuli's supper would be the cold shells of England's shotgun.
Harvest and Ireland had a good time together. They had been hitting every nightclub and Harvest couldn't wait to get some more. And more he got, a jackass decided to take some pictures on Harvest and upload it on facebook. Harvest is now too ashamed to attend the next UN meeting, afraid of being the laughing stock.
Cube was another unlucky fellow. He was proud of himself for surviving this long in the war, sadly everything was about to end. Two mini-missiles crashed in his garden and soon some ninjas, send by the superpowers approached him. Cube was that night dismembered.
Day 4 - I surrender!
The delegates met for discussions and had a lively debate (ran around in circles for a while). They were not sure what to look for, so they started sniffing around. Mew smelled the funniest. "Mew, you smell funny, you must be bad!"
"Non, non, I am good, eet eees just my wonderful perfume zat has your nose so tickled!"
"A likely story, lynch now, lynch now!"
"Please non, I give up, I surrenders. I no fight with yous."
But the delegates were not interested in taking prisoners and so they cast Mew into a hell full of old Jerry Lewis movies. France was no more.
Night 5 - China Harvests
Everything was idle this night, at least Harvest thought that. But China was on his trail and when he had started his nightly walk at local forest, China stabbed him in the back. It disappeared long before someone found Harvest's dead body.
Day 5 - Peace, yet again
The remaining represetants had gathered to the fifth UN meeting. Somehow the room felt more empty with the absence of the big players like Araussia, V.O.M. and Cubeland. But the mood was still up, since Slickden was present.
Gnan was the talk of the day, though he tried make them look at Dee. "She is suspicious as well! And I don't want to tell who I am, China might take me!" Everyone had already made their decision and it was final. Gnan was going to die, but to be sure of the result, Slickden used his influence to redirect Marq and Gnan's votes, though Marq had never voted so there were no vote to redirect. Still, the majority was on Gnan.
Right when the decision was made final, he rose up from his chair. "You may kill me now! But we will come back! We have all the money and our empire will rise again!" Gnina yelled as Iredee and Marqan hold him while Shadizerland took up a gun. "While I do prefer being neutral, you must go", she said and pulled the trigger. "SUGOOOOOI" Marqan yelled.
It took some time to rebuild the world for the third time, especially the nuked locations. But peace prevailed and the world saw the rebirth of ItaTy, Aaryzil and Mewance. Cubeland was quite hard to rebuild after all the nukes and North Yuli was taboo to mention. Rumours spread about Marthmany's betrayal that was about to happen. Still, the world was now again at peace.
End of Game Roster
Edit
Prince Marth - Germany

- Killed N3 by

Superpowers

Aaryan - Brazil

- Killed N3 by

England

Gnan - China

- Lynched D5

Harvest Ty - Italy

- Killed N5 by

Superpowers

TheMafiaCube - England

- Killed N4 by

Superpowers

Slick - Sweden

Vommack - USA

- Lynched D2

Yuli - North Korea

- Killed N4 by

England

mew - France

- Lynched D4

_Araver - Russia

- Lynched D3

Marq - Japan

dee_tot - Ireland

Shadow7 - Switzerland
List of actions
EDIT HERE
Ad blocker interference detected!
Wikia is a free-to-use site that makes money from advertising. We have a modified experience for viewers using ad blockers

Wikia is not accessible if you've made further modifications. Remove the custom ad blocker rule(s) and the page will load as expected.