Mafia Olde Style

'
Game information
Host
Lost in space
Link
Mafia old style
Size
16 Players (Large)
Start Date
January 25, 2009
Winning Faction
Indy
Roster
# player

First to Die
Riranor & Rainthinker
Last Remaining
MVP
SomeGuy
Awards
-
Mafia Olde Style was a game designed and hosted by Lost in space based on own design.
It began on January 25, 2009 and ended in a Indy win in N4 (February 2nd).
Game Mechanics
Edit
ALL players have secret/extra ability... Innocents have on kill role only - they need to act and think carefully
Secret - everyone has one (Block/save/spy/kill and vote rigging included).... except those that are not posting two post per lynch with substance .... if repeated then 2/3 chance of ability and so on till you vanilla then die
Role reveal by self will mean 50/50 chance of ability reduction that night
Innocents and Mafia have one Freemason each - they know who they are but not each other,.. One dies, the other dies too.
Role Description
Edit
Mafia Win when independent is dead and the innocents are dead (or overpowered) - Have BTSC - know who the suicide bomber is. Elect an Innocent to kill every night
Don - Cool under pressure and will stake steps to control the town.

Bank Roller - Likes to invest here there and everywhere - with the mobs money.

Thief - into everything literally - chock your wallet if you see him around.

Bodyguard - Brutal so watch what you say when the don is around.

Goon - does as he is told. Well, tries to.

Innocents Win when the Mafia and Independent are dead no BTSC unless....
Doc and healer meet at night

Inspector discovers spy.
Vigilante - Kills at night. Can not die Night one, can not accidentally kill defender. Can not die while protected by the defender who he does not know.

Defender - Knows the Vigilante, keeps safe 100% at night, can not save any other.

Inspector - PMs me a player name 2/3 chance sucess.

Doc - saves any player any night - if self 50/50 chance of fail.

Healer - saves - 2/3 chance.

Spy - picks a player - I give role - Known by the suicide bomber.

Medical Examiner - 2/3 chance of discovering the dead's ID (day action).Can not tell the classified information to general public. I PM the Sheriff of sucess (Max two people will know the ID of dead only)

Sheriff - can arrest during day to prevent lynch, player is 100% safe that day and night (50/50 reveal next day) PM player name before end of day, not the same player twice in a row. Can not arrest self

Mayor - can choose to end the day vote early twice - (notes last accepted post number to stop vote) - host will lynch there and then.. (even if Host is asleep )

Suicide bomber - If lynched, player last to vote has 1/3 chance to live too by choosing a wire to cut (role will be revealed) - killed at night 2/3 chance of exploding and killing attacker - choosing wire)

Independent - win as last man standing or if kills vigilante.
Failed Prosecutor - Kills every night after N1
Host's Summary
Edit
Game Idea and Expectations
Edit
N1..Ist night nerves, three people use saves - no effect and two had no other saves
N2.. Mafia grp target IDNE/defender, and use kat's thief on imp/vig to kill jarzee/doc Who saved Vig, but reaymond blocked kat with a pm 30mins to go, So SG's attack on Imp/vig failed
N3.. ME saved impy instead of Doc, who was already doing that,save the doc or wait another night wld be best
Maybe, the bomber could have tried to draw fire for a 2/3 chance
Coincidence 1 the Freemason chosen as a target by the F/mason
Coincidence 2 Spy investigates Slick (M.E.) and ends up on his slab next night :)
Coincidence 3 Doc saves the vig, not the defender - did he see the danger.
Coincidence 4 JS (Don) and SD (Mayor) both double vote Marth (innocent) not that the count mattered
Despite the 1 for 1 N1 luck, opening of roles didn't help. And two failed lynches.... :lol: Taking CP was a good move, she had a day kill in hand - oh_OH!
Sheriff had a day kill too - but SG had a save - extra lucky
I enjoyed hosting it - hope it was good for you
But hey it was fun. Maybe if reaymond held back on Bomber, he may have attained a kill by drawing the Mafia and exploding on 2/3 chance.
Special commendations
Edit
Host disappointments
Edit
Alternate endings
Edit
Winning Faction
Edit
Some Guy - Failed Prosecutor Ada Charnz
Day and Night Posts
Edit
Intro
Welcome to Blisinden..... said the sign as the failed prosecutor Ada Charnz drove down off the highway and on to the slip road. Ada was never one for slowing down in life or driving, perhaps that's why she lost her job; being too quick off the mark, judgmental, compulsive and irrational. Now as she came out of the tight curve and raced along in her almost antique but well maintained racing green Mk1 E-TypeJaguar she was asking for trouble. Out of a hidden siding came the sheriff in a aging black and white that should have been retired and replaced, maybe the sheriff too. Sirens and lights screaming and blaring as he closed up on the Jaguar. Ada kept her head and decided trouble from day one was not the best option here... She may need the sheriff's hep if she was to obtain work in the town. She settled the on the spot fine and battered her eyelashes and gave an enigmatic smile while promise to be a good girl. Sheriff Nick Ezee uttered to himself, "perhaps I can make a new lady friend" as he walked away. It had been a respectful while since the wife had died, it was time to think about making some moves. Agile and slick was in his bind, was the body willing?

Well it had been a long day for the citizens of Blisinden; starting with a 4am sunrise at the end of a hard weekend the gentle folk and villains alike had spent themselves celebrating the presidents inauguration. These are a partying people and they will find a reason to get into the 'spirit' of things or make one. The sun was going down and the clouds had begun closing in. First caressing the distance mountains then lowering themselves softly on the hills to roll along. Aprroaching the town, the clouds were cold, grey and promising rain.

That was not the only damper on the weekend, as the towns people made their way to their homes and cautiously think about starting a new day tomorrow. Some had decided it was time to make a difference. Vic Toreous The owner of many properties in the town had had enough. He would turn vigilante and take back the properties he was loosing to the mafia. He was sure he could win it all back. After all he had managed to help (deviously) to have Mayor Jan Itorr win on the promise of cleaning up the town. Supporting the vigilante, though he never knew, was the local Martial Arts expert Jite Qwandoe.

Others too were anxious and chomping at the bit. Doctor I.Makuwel was also doing his best to cautiously keep his eyes and ears open, if needed he would hopefully be nearby. There was also a town healer Paul Itov, who had given up conventional medicine and had 'practised' in his own way. Once a doctor himself, the Medical Examiner Reg E Strarr, was ready to be available to hand his findings to the sheriff.

Two more - Ivor Biknoze and Inspector Lukiman where spying and prying as much as they could to find out who the malevolent bunch of thugs could be. An enraged woman Ann Gerry who was determined to avenge her sons needless and early death. Ready to commit suicide and take one of those crass moronic delinquents with her.. if she could find the right moment and the courage.

Five gangsters sit down and discuss a plan. Head of 'the family' Don Wundering gives a sideways glance to the bank roller B.A.Lendurr, and puts a contract on the table - not the kind that you read. A contract that means one of the town folk will not recover from the celebrations. Arty Chowkes the goon was eager to get to work while thief Lester Leevuwiv rummages around. Keeping his eye on his pals was a female trained in Ninja tactics Bo de Garde

Tonight and every night 'the mob' will act. In the cold light of day and every day 'a mob' will act. You know what to do - you know when to do it.. NOW
Night 1: Brothers in arms
Title included link to "Brothers in arms" by Dire Straits.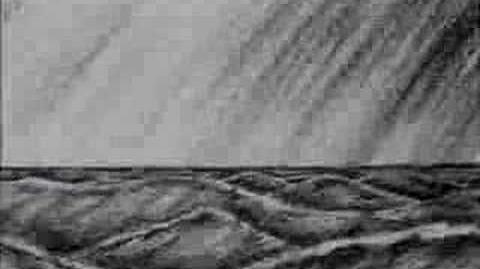 Many wanted to keep the party going, many wanted sleep and many wanted to act. Those few that cared made them selves busy tonight
Considering the storm that had built up suddenly over Blisinden, perhaps it should be wet, wet ,wet; a dark evening the streets saturated and in places the light very poor. Dark alleys are now very black, not a place for a short cut unless you feel safe. Bo de guard was strolling alongside one f his own, B.A.Lendurr, they always felt safe when ever and wherever they went. Bo Lit up a fine Havana and the alley glowed for a moment. not that there was any one to see. Bo handed over the cigar to BA who gretefully took it and let it stick half sideways from his mouth protected by his made to measure wide brimmed Akubura Lightning ridge hat. Even the rain dare not touch the cigar.. "Well, here we are" said BA
Some of the folk had made their way to bed others, collected what they needed for the night. The vigilante was contemplating his possible targets. Vic wanted to make certain his kill would be perfectly chosen. Half the night spent planning but will he act. He goes outside to check warehouses, parking lots and garages. Areas to seek his quarries corner or surprise them. "What a night for this" he says to himself. "Nice weather for ducks" ....
Doc dons a light Burberry coat he used to use for shooting back in the days when he socialized. It was fun taking pot shots at the skeets and seeing them fragment if your aim wasn't clouded by the odd drop of gin - for medicinal purposes of course. He made his way out and nearly stumbled over "that darned cat again", as he fumbled his way into his car. Made sure his cell phone was charged and placed it in its holder. Taking a short drive across town and pulling in for a quick drive at Mac D's.. Just a coffee to go but waits in a lit parking bay to add his four sugars and extra cream.......
The Healer wants also to make his mark in the town and gain respect. Gave up chances of accepted status b focusing on alternatives. Some say it's a waste of time and the idle rich will try anything. Others are living proof that he must ne getting something right. Paul grabs his old leather rucksack and swings it over his left shoulder, he is certain that he can help the good people of Blisinden and if the chance comes he'll be doing his best. Peaked hat on his head he walks calmly to his car throwing his rucksack on the passenger seat. He now glides slowly around from block to block, seeing where his direction will take him
The Spy and master of espionage from days almost forgotten grabs a few of his precious tools and creeps off into the night. Ivor had made enemies by helping his country, but also friends too. Now it was time to help his new friends in the town. Not having settled that long here, he was determined to assist by delving here and there as you would expect. He had a plan. Someone he could or could not trust was going to get a quick inspection while they were down the bar. Akaslickster - just who's side was he really on? Dead interesting or dead boring, it was time to find out......
Sheriff is restless and finishes his coffee before waring taking to the streets to ensure all will be safe. He has seen it all in his time. So much he could fill a library shelf of manuscripts if it were not for all that triplicate paperwork
While akaslickster was downing or was it drowning in the bar a short way from his home, The spy had quickly rifled through his draws, files, paper work anything he could lay his hands on. Once finding what he needed to know he would be sure to hand it over to the Inspector should he want to make more of it... Ivor was checking slick and in a few 'slick' minutes had managed to slip in and out without disturbing a thing - perfect to a hairs width of exactness. He makes his way home.
Paul the healer had grown a little weary of the rain and decided it was time to pull up. And reached over to his bag to make a cuo of tea. "WTH!, I've left my flask on freaking table". He always carried hot water so that he may have a fresh herbal tea. "I suppose I'm gonna have to find a quick fix or hot water on the spot. I'm not driving home or I'll just be in for the night". He drives off knowing he needs to pay just to end up with hot water. Soon in the distance he sees the glow of a red yellow sign and looks forward to his warm drink to finally cup in his hands and savor as best he can. Finally he is 'rewarded' using the drive through as he is anxious to keep dry and comfortable, despite the need to stretch his legs. He pulls over to enter a nearby parking space. Puts his car in park and reaches over for his bag. "Great, now I.m spilling hot water all over myself". He quickly tries to get ot to wipe himself down and pushing the door a little too far he clips the panel of the driver next to him. "Dr I.Makuwell, your gonna have to lay for that dent young lad". The two exchange details and become somewhat acquainted too.
After some time passed they promised to catch up soon and make arrangements to become more effective for their community. They finally call it a night and go home.
Bo and BA wait a while chatting and watch across the road. There was an expected kill to happen tonight and BA had for his own reasons elected to do the dead. He leaves Bo as watch out and meanders across the street. BA begins to make his way down the alley and takes a peak in a few windows. In the final hhours of the morning and in no need of Dutch courage he pulls out Tommy's Tool. An item lent to him by his so called colleague Lester, the thief.
Ten seconds was all it took to quietly gain access and stand in the shadows. Unsurprised was a voice from the chair facing the TV that wasn't on and a small glass of Chateauneuf du Pape. Rainthinker was expecting a lady friend that had a key to surprise occasionally. Rising from his chair RT turned to see a somewhat familiar shape. He almost stutted, "Can't, No! It can't be." BA too thought he recognized the voice of a humorous friend of days that were. Stepping forward to the glow of the lamp, revealing himself and seeing his target for the first time he too hesitated a moment keeping his hand by his side." Rainthinker"? Yes and he held out his hand slightly turned over. BA grabbed it and in an instant he was sure that they once again had contact. BA was not actually overwhelmed but sad that he must now back his new friends and leave the past behind. Pulling his silenced pistol from beside him. Phutt hhutt!!the bullets flew, RT was never slow in his whole life. One hit him in the shoulder and one just grazed his head and for a while he felt like a sledge hammer had dealt him a heavy blow. RT automatically reached out and grabbed for anything nearby, swiveling with a heavy object d'art and caught BA on the temple. BA sunk to the floor while RT fet his nknees begin to fold. At that moment Bo feeling the most useless of body guards had come rushing in after seeing the lights flicker randomly in the struggle. Bo was ready gun in hand an in the corner of his eye was BA giving his last gurgling breaths as the bloos oozed from his mouth. Bo let one shot out and saw RT's head burst open just over his left eye. A magnum 57 against flesh and bone was no contested at all. Bo fled the scene.......
Once friends, once patriots, once sharing a lodge of freemasons and once brothers in arms...
Day 1: KKK (Klueless Klots Klub)
A mad mob! Where they mad or where they mad? Angry? Yes, after another attack in the night, though also elated. They were reasonably certain that one among the two to die was a mafia killer. With their robes of red and long pointed hoods to match, they started ranting for blood. So many where pushed forward and tossed around, they could and could not trust each other at the same time. Social Darwin was becoming vociferous and the crowd became suspicious demanding blood before interrogation. Sheriff Nick Ezee was writing a ticket for akaslicksters hummer being parked illegally. Luckily for slick the melee of the crowd interrupted the Sheriff who came running around the corner. The size of the crowd was overpowering but he managed to grab SD and lock him up. Was it for SD's own good or because the Sheriff wanted to know more, they will know more in 24 hours. The sheriff knew he could also find out about the crowds intentions by posing as one of them. He took SD's robe and mingled with them.

JarZe mentioned Joe' Student as a quite and suspicious individual, or was he part of 'the other group'. JS was next to take the flak. He was less shaken by it than James Bond's martini and simply brushed off the malevolence and pointed out the possibility of his potentially subtle clues. The crowd almost arrested to deliberate, instead they switched tactics to JarZe and grabbed both his arms pulling his back to a post and lashing a rope around his neck. Trying to garble out that he could not have done it and had witnesses, though none came forward. Impervious and one or two others thought that this was perhaps not the best choice and stilled the crowd a little and the rope was loosened setting JZ free. Peace*out had been too quite some said, and suspicion was raised on her too. Without barely defending herself the crowd had become focussed on an absentee - Lemonymelon, or was she in bed early that day being a recent arrival from the UK and a little jet lagged. Maybe she was ill or the crowd were ill advised. LM had sent a note early with her suspicions but it was ignored. Some guy and IDNE had decided too late to abate the KKK to further discuss. Perhaps they should have reasoned oh LMs behalf ages ago. The crowd were raging for gore and more.....

Last Post, at least for Lemomnymelon, in the town square was to be final resting place. Having been dragged from her bed while still asleep, the half dazed body of LM was dragged acrooss the road. Her almost limp and powerless form was thrown against the post and in doing so her head whipped back with a thump that nearly woke her but knocked her cold instead. The price of traveling two days to earlier to Blisinden was high. Having rendered their victim totally powerless and gagged for silence to avoid any more rebuttles, the KKK where settling for nothing less than blood. As LM properly woke and discovered the reality of what was going on, she struggled to no avail. The ropes where fast the gag was tight. LM felt her arms being pulled hard from behind against the post where also a block was placed and felt her spine crack. After a pause a member steps forward with an unusual historic axe that has a long curved blade on both sides and seems to swing at LM with too little force to kill. The axe hits LM's sternum and rests for a moment. The executioner knew his job too well maybe. He twists it and splits her chest open. In pain LM looks everywhere for release and for peace. She knows its over for her and wants her torture to desperately end soon and quick if not now. After cracking open her chest the execution pulls her ribs wider, gently lifting out the deep red lungs which are now rapidly expanding and contracting, blood draining from LM's chest could only ease out slowly. The crowed stood in awe and horror. It took a further forty five minutes for her body to drain after salt was rubbed on her wounds adding more agony to the torturous death. LM writhed in anger till her body ran cold and the pain finally fading. The executioner had done his job and satisfied he turned to the crowd gruffly roared " now that's what's called a Viking blood eagle. The crowd began to shift on their feet hoping the executioner had finally satisfied his blood lust for the day. They had gone quite. One of the KKK pulling on LM noticed while releasing an arm that there was a bangle. Dangling from it was shiny disc etched with a picture of St Panteleimon a dead martyr and a healer.....

The ME moved his car over to the body. Not for dissection. Further discovery would be pointless. Confirming time of death the ME respectfully laid her body into his vehicle and would take care to tidy her up before handing her body over for a burial that would be in keeping with the deceased wishes. A mason was already carving a stone while holding back his watery eyes for what was a bad days work.....

Luck had gone from good to bad for the people of Blisenden today
Night 2: Nights, Chimera, Action .... Let us PREY!
Almost dry from the previous nights rain, while some are settled in their beds.

The mafia thief sits in the perfect spot at the Double Firkin bar. Patiently waiting with one eye on a certain door so he can then make a lightning move. Lester never drinks on the job. He is is clutching a hot cappuccino, ensuring his hands are as stealthily warm as possible. Not that he won't be waring gloves......

The defender Jite Qwandoe, is adorned in his ninja stealth outfit, jet black of course. Along with him is he faithful nunchukkas and death stars, and for safe measure he grabbed a Walther pistol (PPK). No squirt would dare mess with this well armed, dangerously trained master, cleared for body guard work in 14 Embassies. He makes a move for the halway, after that he blends in and is hard to trail.....

The Doctor is confident it will not rain again but just in case he will take his faithful baggy old gamp that he bought twenty two years ago From James Smith & sons of Bloomsbury London. He keeps by his front door.just fo r easy reach on exit along with his bag. Besides that old brolly may have other uses too.he thinks as he steps out in ,....

Ann Gerry the suicide bomber to be or not to be also is checking out the local area where her son was slain, an area they call Woodside. They made it safe for awhile then decide that zero tolerance was required elsewhere and so the crime rate escalated again. They call budget cuts, but when youth are cut down in the prime their loved ones pay the highest price of all, loneliness after outliving their children.....

Vic the vigilante is determined to act tonight and has dressed for warmth but also comfort in his jogging bottoms and turtle neck sweater - black of course. Should he need to flee fast his $120 dollar super Nike air rift plus safaris will give him ease and fleet of foot should the time come. "Just do it" he muttered as he picked up old faithful. Well, actually it's the updated M110 high definition night scope infrared semi auto silenced for effect, aka the Okikoke 9000 with all the knobs and functions.....

Ada Charnz the failed prosecutor, had waited a day after settling in and checking out the sheriff. Finding that he likes his old westerns on the Hallmark channels, which Nick told over a cup of coffee as well as his lust for any John Wayne movie, Ada could see the reruns tonight would work in her favor. Tonight Hallmark were showing 'The Longest Day" - also the longest film. This was Ada's best chance at non-failure! High fashion heels were off the list for one evening, replacing them with simple reliable Addidas ZX90's RUN. A black one-piece full leotard under commfey Addidas leggings and a navy blue cashmere sweater which was sent to her by her brother while he traveled around Asia. Ada fondled the truncheon made from lignum vitae that was once her father's - a much decorated and dedicated officer of the law. She grabs her coat and strides out the door with a target on her mind....
---
Let us PREY!
IDNE - took a taxi to the edge of the ghetto, not that he was going in that would have been crazey. He steps out of the taxi having gave so little a tip to the driver that he called out - "what a lot of nonsense you talk chief, And I end up with non-cents too". Before he could get very far - Riding ia little way behind him in a midnight black 7 series BMW, was a couple of deadpan looking guys. The passenger calls and ask for directions. While taking a couple of steps to the Beamer the passenger lowers his window as the driver speeds up and blasts out a couple of shots from the infamous Magnum 57. IDNE was dead in an instant.....
The time was right it seemed, a light goes off and Impervious walks out the door and proceeds into a brisk walk heading west. Lester put the cup down in an instant and slipped across the road and down the alley to the back fire escape making his way up and through the side window which he opened with incredible ease. Suddenly a knock comes on at the front door and the thief froze still, with a readiness to turn and easing on to the back foot. Lester did not know that Reaymond had just popped by to return a set of DVDs. He had not watched them at all - but decided that having them for two months was a liberty that burdened a friendship. Lester was not taking any risks. Flees the building having lost his chance......
The doc is strolling toward a tall figure that seems a familiar patient that he has checked over AOK many a time. The Vigilante turns down a narrow side street and the doc follows. Suddenly from a doorway Ada lunges out from a doorway and whacks the vigilante across the head, he stumbles and becomes quite dizzy. Ada raises the weapon to finish him off to find the length of wood caught up. The docs old brolley saved Vic's hide. The Doc pushed the pointed end of the brolly at Ada and in sheer surprise Ada runs off having been thwarted. "Thanks Doc! I was so fixed in thought over my target that I forgot to be precautions". Said Vic while rubbing his head. "It's just a bump." Commented the Doc , "get yourself home and lie down." Vic smiles and walks away. He still had a job to do though.....
Star Tiger set down her keys on the Stirling silver Victorian tray, walked into the bathroom, disrobed, showered and pulled on extra thick candlewick dressing gown that had been acquired during a global trot passing through New Zealand. Using the built in Nespresso she takes a large coffee. And meanders to the living room. Whilst passing her Louis XIV walnut table she spots the Nation novel by Terry Pratchet that was only half read. Lifting up the book and walking to her Art-deco chaisse longe she feels a headache coming on as she notices the pages fill with red ink, a split second later her neck is torn apart by a another 7.62mm shell. Feeling almost nothing ST finds herself looking up at the chandelier as the light fades to dark and her body runs cold. Very cold....
---
Ode to Irish stew - in the name of the law!!
He could hear his heart beat pound while tosseed upon the ground.
And the battered bruising as he went spinning round.
Then kicked him in the hight street. Tthe badge upon his chest,
I'm sheriff Nick Ezee. Remember who pwns the west.
Sheriff was hard on him. Just wanted to find out.
If Darwin had evolved or became a drunken lout
Poor SD took a whacking, and the sheriff sure was trying
The lad was strong he sang no song - might just be he's lying.
All banged up for the night, Antique locks from London, Bow, E.3
Olde Bow locks or not No choice but to let him free
Sheriff declared my hands are tied, I had to let him go
If I see him misbehave I'll gonna grab that so and so
Darwin feeling shaken, went to drink in a cheap saloon.
Barman says 'Social are you sure? - it's not even noon"'.
I'm dried as well as brain fried, and now my minds a fog
24 hours without action, but I did sleep like a log".
No evidence to hold SD, he walked free and Sheriff is mifffed.
Day 2: Poetic Just-is
Reaymond wakes up to find, he finally made up his mind - Voted JarZe.
Reay's in the lynch and fells that awfull pinch - I was blaZe!
I didn't know what else to saaaay
I am a suicide bomb, and you are taking far too long - to notice that.
I put a stop to the thief, Who should turnover a new leaf - points at Kat
Using my thinking haaaaaaat!
Since Darwin is set free, and now has it on for GC - A little thrill..
SD says he is suspicious, as well as alittle auspicious - GC won't Kill?
SD has a mindful willllllll
GC brushes with a laugh, voting for Prince Marth - I trust him not.
Suspicion but he sure copes, Marth is on the boxing ropes - and calls it ROT!
PM is fighting hot!
Votes are swinging all the time, Host is making up a rhyme - ( just had too).
Risking a band wagon, kat votes "baddie" that's a good'un - news for you.
I am suicide bomber t(w)ooooooo.
Others bringing up the rear, Marth showing no signs of fear - Aint no bother!
They want to take the mafia down, They'll have a lynching in the town - the crowd hover.
Poor Marth just had to sufferrrrrr
Putting him upon a funeral pyre, flames growing higher n higher - Marth calls NO WAY!
They said he had run out of stealth, smoking consumed his health - he passed Away.
This just didn't seem to be his dayyyyy!
Sheriff Nick Ezee takes a shot, at the man who made it hot - he wants him dead.
Some guy hears the gun cocked - To bad the bullet locked - and then he fled
This just doesn't seem to ennnnnd
---
The other *altercation* went down (failed) according to secrets
Night 3: Ode to Killsinden and a double edged save
Finally Blisinden was dry and being so, people were extra cautious......
Failed prosecutor ready for prowling,
Took a knife and paced out scowing.
"I'm gonna take the Vigilante's life,
Lets see if he can escape my knife"!
The Doc once more is out tonight,
Being cautious and out of sight.
If anyone heads to their grave,
There was a chance he could save.
Reg left the morgue to buy coffee,
Not going well for Blisinden's M.E.
Takes a break, contemplating,
Will he solve cases while he's waiting?
Vigilante strolling through the park
Ada's close hiding in the dark.
Jagged blade thrust in deep,
Chest is open, wound is deep.
Makuwell and Reg on the scene,
Ada leaves and no more seen.
First aid actions save the day,
Patched Vic up and walked away.
Goon is on the hunt tonight,
And JarZe is the one in sight.
Arty grabs him by the neck,
Time is up, he hit's the deck.
Vigilante limped off home,
Sees crazypainter also rome.
Pulls a gun, points to her head.
"Tonight my job is done" Vic said.
Day 3: Kat-tats trophy
Slick was keen to get it done,
End it quick I want her done.
No regrets this time please,
Bring the creature to her knees.
Reaymond bring up the rear,
Kat's got no chance the reasons clear,
We have to wait the host did say,
Chance for Kat or final day?
For Kat its finnished, no reply,
Smarts or not she's gonna die.
Now it's over fancy that
Terminating life of Kat.
She did her best to put up a fight,
Weapons toting in plane sight.
Tom E Guns is Kat's voice,
She went down against her choice.
Yeah! they called as she expired
Finally got what we desired
Mafia has now been taken down
There is a chance we'll clean the town
Night 4: 3 killers - 1 kill
The vigilante still in pain
Used a block - Darwin's name
JS banged up, sheriff's pleasure.
FP ponders at his leisure.
Ada arrives at Impy's pad
Guns him down, town is sad
No one around comes to aid
On the ground Vic was laid
Ada finaly made her hit
Mafia in jail must sit
Sheriff's gonna keep him in
SG danced, "I win, I win".

The end .. Of my long post, typos and poor poems - but I enjoyed it
Thanks to all for playing
Thanks for not spamming
I'll mention later some coincidences and misplay - but who's perfect

Well done SG - well done to kat and js for escaping one lynch each
And congrats to SD on his legal letter - that was well thought out

End of Game Roster
Edit
Joe's Student - Mafia D Don Wunderin

Peace - CP - Mafia Mafia Goon Arty Chowkes

- Killed by Vigilante N3

Kathleen - Mafia Thief Lester Leevuwiv

- Lynched D3

Reaymond - Suicide Bomber Ann Gerry

Social Darwin - Mayor Jan Itorr

Grey Cells - Sheriff Nick Ezee

JarZe - Doctor Dr I.Makeuwel

- Killed by Mafia N3

Some Guy - Failed Prosecutor Ada Charnz

akaslickster - Medical Examiner Reg E Strarr

!mpervious - Vigilante Vic Torry

- Killed by Ada N4

Prince Marth - Inspector Ins. Lukiman

- Lynched D2

IDoNotExist - Defender Jite Qwando

- Killed by Mafia N2

Lemomymelon - Healer Paul Itov

Lynched D1

Riranor - Mafia BR B.A Lendurr

- Dead N1 (Freemason)

RainThinker - Spy Ivor Biknooze

- Killed by Mafia N1 (Freemason)

Star Tiger - Mafia BG Bo de Garde

- Killed By Vigilante N2
Ad blocker interference detected!
Wikia is a free-to-use site that makes money from advertising. We have a modified experience for viewers using ad blockers

Wikia is not accessible if you've made further modifications. Remove the custom ad blocker rule(s) and the page will load as expected.