Super Crazy Mixed Up Anime

'
Game information
Host
Nana7
Link
Game thread: Super Crazy Mixed Up Anime BTSC threads
Size
16 Players (Large)
Start Date
12.18.11
Winning Faction
Other faction:

Bads

and

Shoujo

Roster
#, player

First to Die
SparrowHawk
Last Remaining
SH, Fox, FT, Slick, Tole, Aura, Vine, Clozo
MVP
Tolecnal and Framm
Awards
Nominated for Best Mafia Game 2011
Super Crazy Mixed Up Anime was a game designed and hosted by Nana7 based on various anime characters and an original "anti mafia" concept proposed by SparrowHawk
It began on December 18th, 2011 and ended in a Bads & Shoujo win in N7 (January 3rd, 2012).
Game Mechanics
Edit
Lynch ties: D1 is no lynch, afterward one of the ties dies, chosen at random.
Game is OOP and kills are not blocking. This means all actions occur unless blocked. Super actions take precedence over non super actions. Otherwise the OOP is block>save>kill>spy
Night posts will show kills, blocks, and resurrects with targets. Spies do not show up, and saves and hides only appear when used (even if used unsuccessfully against a Super power up). Day posts reveal roles of lynched player, even if lynched saved.
Also a note about power ups and blocks. If you are Super Blocked, then you lose any power ups that you were using that night. If you are blocked but NOT Super Blocked, then you still keep any power ups that you were going to use but were unable to use due to being blocked.
Factions explained
There are 4 factions each with 4 players, all with the same wincon, outlive their rival faction. The rival factions are Detectives vs Bads and Shonen vs Shoujo. So if the Detectives outlive the Bads and no Bads are brought back to life, the Detectives win and the Bads lose. But there is a resurrect power, so even if all the Bads die, the Detectives do not win until the game ends because a Bad can still come back and outlive them. This does not affect the Shonen vs Shoujo, there will be a winner and loser from their rivalry as well.
In the event that two rival factions are both eliminated at the same time, the winner will be the one who had the most living players at the start of the period in which they died (assuming neither faction is brought back to life later). In the event that both factions began the period with the same number of players and neither faction is brought back later, both factions lose and there is no winner from their rivalry.
BTSC explained
Each faction is 4 players. There are also 4 btsc which begin the game with 4 players each and which can be expanded to a maximum of 5 players each through votes from btsc members. Adding a player to btsc requires at least half the living members to vote to add that player. In the event of tie votes, no player will be added. Members may add 1 player per period, assuming the btsc has an available slot.
BTSC will begin with 2 players from 1 faction, and 1 player from each of the factions which is not a rival to that faction. Nobody will be told if the btsc they are in is one in which their faction begins with the majority or not and there is no relationship between faction number and btsc number.
Player powers come from their btsc. Each btsc has 4 powers: block, spy, kill, save, which are randomly assigned at the start of each night to the players in the btsc. If a btsc has 5 players, the last player added will not get a power from that btsc but will still get power(s) from the other btsc(s) that player is in. If a btsc has fewer than 4 players, than each player will get 1 power and the remaining powers will go unused for that period. Player powers will be assigned in PM to the player and the player will use the power by replying to the PM.
I was going to restrict the use of kills against btsc mates, but this thing is complex enough already, so I am scratching that rule. You can use your kill on whoever you feel like killing. No restrictions.
Power ups explained
There is one more thing though, each player begins the game with power ups! Each power up is ODTG, can only be used once during the game. Everybody starts with 5 power ups and can use them all but each only once, and never more than one at a time. Unless you are in more than one btsc and have more than one power, then you can use one power up on one power and another power up on the other power. Once all living players have used all 5 power ups, everyone will get 4 more power ups. If a dead player is brought back to life after this has happened, that player will have both their remaining old power ups as well as the 4 new ones.
First 5 power ups
FID: makes any action a FID action which requires a faction ID to succeed.
Super: use this to make your action unblockable and unsaveable and moved to top of OOP. Action can still be blocked by a Super Block, and victim of a Super Kill can be saved by a Super Save.
Hide: forfeits one night action for immunity to all actions other than Super actions. Can still be acted on by a Super power up. May NOT be used by 5th member of btsc, must have an action to forfeit for this.
Past: use this with spy to spy a dead player, or with save to revive a dead player. Can not be used with a block or kill.
Future: use this with kill to convert the kill to gain vote redirect power for one day. Vote direct can be used any day but only for that day. Use future with block to gain a lynch save that can only be used once, but can be used on any day. This can be combined with FID for a FID lynch save at the time the lynch save is used, assuming the player has a FID power up left. Note, a lynch save will result in exposing the role of the saved player, and the day post will reflect the role which used the save.
Stage 2 power ups if the game lasts that long, 4 power ups
Super RID Kill, turns a normal kill into an unstoppable rid kill. If RID is correct, nothing will save the target, not a save, not blocks, not hiding, nothing, they WILL die.
Hide level 2, unlike the first hide, you do not forfeit your action, you hide and still get to act. Hide prevents any action from reaching you except a super rid kill.
Double Action: turns any action into 2 actions, each with their own target. so a block becomes 2 blocks, a save is 2 saves, etc.
Vote nullify, forfeit any action with this power up and you gain a vote nullify that can be used any day to make all votes against a chosen player equal 0. If that player was the top lynch target, then the 2nd place will be lynched instead.
About dead players and resurrect
Since it is possible that a dead player will be replaced in their btsc, resurrecting them can cause problems. The solution is that dead players lose their btsc. If they come back to life, it is without a btsc. They will have a power randomly assigned to them each night in that case. A resurrected player can still be added to a btsc if the btsc votes to bring them in, but is resurrected as a loner. Lynched players who are brought back will of course have their roles known. NK players who are brought back will remain as unknown roles.
Will a resurrected player who is btsc recruited retain their loner power in addition to any btsc power? Sure.
Regarding vote redirects
A player may use a vote redirect to change anybody's vote, including their own. If multiple players use vote redirects on the same day to change the same person's vote, here is the vote oop
priority first to a self vote redirect. 2nd priority is a redirect by one in the same faction. If that does not settle who controls the redirect, then it will be random (random among those in the same faction if there are more than 1, random among all if there are none in the same faction).
That only applies if at the end of the day, more than 1 person tried to change the vote of the same person, and only applies to those redirects of that person. Faction is the faction of the person whose vote is to be changed.
Some examples
Regarding ODTG, that means once during the game. Your 5 power ups are each ODTG, you can use each one once and only once. Any that you do not use one night are saved for later though. And eventually you may get the 4 stage two power ups, which work the same way, ODTG.
night 1, I pm you that your power for the night is a block. you decide to use your Super power up. You still have the other power ups to use another night, but can never use the Super one again. Your power for night 1 is a Super Block, which means normal blocks can not stop you, and your can stop any action that your target tries.
night 2, I pm you that your power is a kill. You are not sure that you want to kill yet, but you would like to gain a vote redir, so you use your Future power up, and instead of blocking someone that night, you get 1 vote redirect which you can use any day.
day 2, you decide not to use your vote redir yet.
night 3, your power is another kill. You think player x is your opposing faction, but are not sure. So you use your FID power up, to get a FID Kill, and use it on that player with the FID of your enemy faction. If the player is your enemy, they die, otherwise they live. You still have a Past power up and a Hide power up left for the coming nights.
day 3, you decide to use your vote redir
night 4, you get a save power. You use your Past power up to make it a resurrect, and you bring someone back to life who was dead.
---
And regarding btsc, each btsc has 2 people from the same faction, and 2 people who are not enemies with those 2 but are enemies of each other. example, one of the btsc has 2 detectives, 1 shonen, and 1 shoujo. another btsc has 2 shonen, 1 detective, and 1 baddie. So basically, if your faction has the majority, then you have no enemies, but if your faction starts in the minority, then you have 1 enemy and 2 who are neither enemy nor ally. I thought I would clarify that for you all.
Lynch save clarification
I only count Lynch Saves in this game as used if the player is actually lynched saved. If several people lynch save the same person, all those lynch saves are used if the person is actually lynched saved, but none are used if someone else is lynched.
Also, you may specify a lynch save to be used only for one person (if needed) and may specify to use it for others if it is not needed for your first choice, which means your lynch save will be used that day if anybody you listed needs it.
To use a lynch save, examples of what to pm me:
Lynch save Nana, or mo
(that would save Nana or mo but not anybody else, you would keep the lynch save for another day if neither Nana nor mo are lynched)
Lynch save Nana, mo, or anyone
(would be used first for Nana, then mo, then anybody else)
Since only 1 person can be lynched though, that would be the same as:
Lynch save anybody
---
UPDATED on Day 4
I had allowed the lynch save to be of the sort where you can keep using it every day until it is needed, to encourage people to use it. But upon further consideration, I think that makes it a bit lopsided, too powerful. Sowwy.
So lynch saves can still be withdrawn before end of day if one changes their mind, but a lynch save in effect at the end of the day is used, needed or not.
Clarifications
you may btsc recruit once per period, every period
you may recruit if your btsc already has 5, recruit will occur if someone dies or fail otherwise
you may attempt to recruit resurrected players, will occur unless resurrect is blocked
Role Description
Edit
Wincon for all factions: outlive your rival faction.
Detectives - rival of Bads
Conan Edogawa of Case Closed

L of Death Note

The Mythical Detective Loki Ragnarok

Nokoru Imonoyama of Clamp School Detectives
Bads - rival of Detectives
Light of Death Note

Aizen of Bleach

Yui of Fushig Yugi

The Millenium Earl of D Grayman
Shonen - rival of Shoujo
Ichigo of Bleach

Inuyasha of Inuyasha

Hayate the Combat Butler

Sousuke Full Metal Panic
Shoujo - rival of Shonen
Miaka Yuki Fushigi Yugi

Nana of the anime Nana

Usagi Tsukino of Sailor Moon

Yuki Cross - Vampire Knight
Host's Summary
Edit
This game was a joy to host. I loved writing up the posts and also getting to watch all the scheming going on in the 4 btsc. Making deals and sharing info were crucial in this game, those who managed to do that dominated. Framm did that early but when Plas turned on Tole midway in the game, she took a lot of info and joined the competition who made the most of it to turn the tide.
Winning Faction
Edit
Fox - Miaka

Slick - Sailor Moon

Fat Tony - Yuki

Sparrowhawk - Nana

Tolecnal - Light

Vine - The Earl

Aura - Aizen

Clozo - Yui
Day and Night Posts
Edit
Intro: A Gathering of Forces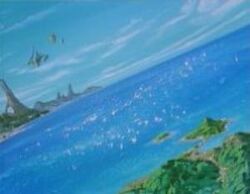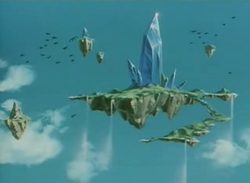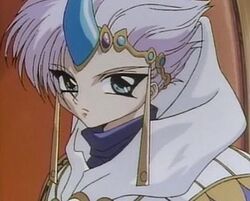 The world of Cephiro, a land of the will, a place where reality is shaped by the heart that believes, this is the world Master Mage Clef has fought all his life to protect, for over 700 years. This world has changed so much recently. In the past, Princess Emeraude, the Pillar of Cephiro, had been able to ensure peace and harmony with her constant prayers, due to her will being so strong. But the price of that peace had been her own freedom and happiness, since maintaining the whole world left her no time for anything but prayers. When she could no longer focus entirely on Cephiro, tragedy followed and the world faced total destruction. Fortunately, a new way was found, to burden not one person alone for the responsibility for the world's fate, but to have all the people of Cephiro together share that responsibility. Cephiro was as peaceful and beautiful now as ever before, yet Clef sensed something was missing, and something was coming...
---
Ichigo and Aizen were locked in battle. They were the two most powerful Shinigami, one fighting to protect his friends, the other seeking ultimate power, both with indomitable wills. Neither had ever heard of Cephiro, nor had anybody on Cephiro ever heard of them. But events on Cephiro were soon to determine their fates. A blinding light interrupted their fight, disorienting them both. As the light faded, they found themselves on a strange world, wondering what in the heck was going on.
---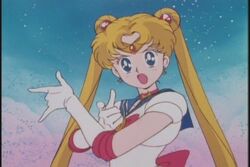 All Usagi, aka Usako, aka Sailor Moon, ever really wanted was to be a normal girl. But defending the Earth and fighting the dark forces was her destiny, a destiny she put her heart into fulfilling. She had defeated many enemies but tonight was not about fighting. She was finally able to spend time with the love of her life, Darien. Tonight was an end of summer festival and they were enjoying the various booths and activities and especially the sweets. But then a blinding light enveloped her and in a moment, she had vanished. "Usako!" Darien cried out. But she was nowhere to be found.
---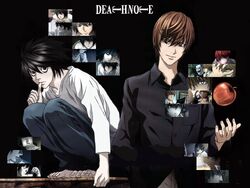 Light and L, the modern day equivalent of Holmes and Moriarty, each believed victory over the other was finally within reach. Each were to be sorely disappointed as they suddenly found themselves on the strange world of Cephiro, surrounded by people they did not recognize, and strangely unable to even recognize each other.
---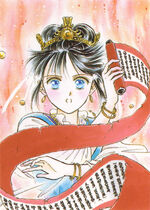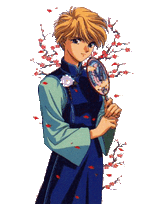 Miaka and Yui were the closest of friends until they were pulled from their world into a realm of magic known as The Universe of the Four Gods. Events left them each feeling betrayed by the other and racing to be the one to summon a wish granting god. That quest was to be interrupted by their being pulled into yet a third world, the world of the will, Cephiro.
---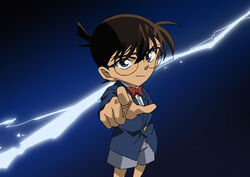 Shinichi Kudo was a brilliant 17 year old detective who often helped pros crack difficult cases. His life and his very body were transformed one evening when a crime syndicate jumped him and forced him to drink poison and left him for dead. He survived but a rare side effect transformed his body to that of a small child. He adopted the name Conan Edogawa and used his new identity to hide from the syndicate as he tried to investigate them. His strong will and intellect caught the attention of forces on Cephiro, however, and he soon found himself on that strange world, standing among strangers.
---


The half demon InuYasha is a force to be reckoned with thanks to his trusty demon killer sword, Tetsusaiga, his faithful companions, and his strong "hates to lose" will. But there was no way to fight the blinding light which suddenly enveloped him, nor time to even react before he found himself on the unfamiliar Cephiro.
---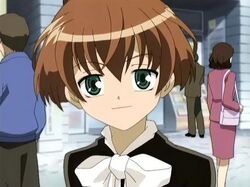 Loki, Norse god of mischief, found himself exiled to the human world by Odin and forced to take the form of a child. In order to return, he has to collect evil auras that take over people's hearts. So he started a paranormal detective agency and was having some success due to his gift for figuring things out. He would need that gift in days to come, as a blinding light appeared and whisked him off to Cephiro.
---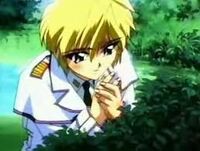 Nokoru Imonoyama, a brilliant 6th grade student from a wealthy family, has always loved doing absurd things for their own sake and can never resist the chance to help a lady in distress. That was his reason for founding the Clamp School Detective Agency. It may also be the reason he was suddenly summoned to Cephiro.
---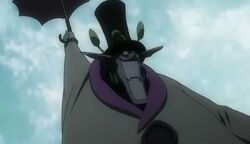 The Millenium Earl was a funny looking man but there was nothing funny about this leader of the ancient evil clan of Noah. He tricks people into resurrecting their loved ones, only to trap those loved ones in devices that turn them into Akuma, monsters under the Earl's control. His demeanor may be cheery but his intentions are anything but, and his ultimate goal is the death of the world. The world would get a reprieve from an unexpected source though, as the Earl was caught in a blinding light and transported away to Cephiro.
---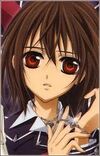 Yuki Cross was on night patrol at Cross Academy. Together with her friend Zero, they made sure that the day class of humans did not mix with the night class of vampires, to avoid unduly tempting the vampires to have a meal. Yuki was cheerful and nurturing, often using a smile to cover her constant worries about her friends. She would have little time for those worries now, as she vanished from the Academy and appeared on Cephiro.
---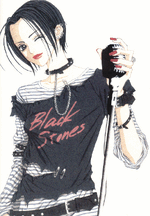 Leader of the punk rock group Blast, Nana Osaki, was the best of friends with kind but scatter brained Nana Komatsu, whom Nana O had nicknamed Hachi for various reasons. Nana O was fiercely protective of Hachi. The two shared an apartment in Tokyo as each pursued her dreams. Nana Osaki wanted success for her band, and of course happiness for her friends. She had quite a strong will too, which probably explains the bright light that took her away to Cephiro. Nana had no idea what was going on, but she would soon find out.
---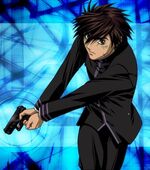 Sousuke has literally been a soldier all his life, trained from the age of four or five and since then fighting for various organizations in wars in and around the Middle East. Now in his latter teen years, he is a member of a private military force called Mithril and is currently assigned to protect teenaged girl Kaname. While his military skill is top notch, his social skills and understanding are non-existent, leading to many problems and misunderstandings in his attempt to blend in with civil society while protecting Kaname. How would he fare on Cephiro? He will soon find out.
---
Hayate was one very unlucky teenager, mostly due to his irresponsible parents who took the money he had saved up from working and sold him to the Yakuza to pay off their massive gambling debt. But he was self reliant and after saving rich heiress Nagi from kidnappers (when he himself had been planning to kidnap her for ransom), she hired him to be her butler and protector in exchange for paying off the Yakuza for him. Despite his sordid past, he was a loyal and kind teen, only resorting to violence to protect others. His duties as butler-bodyguard would have to be put on hold since Cephiro had other plans for him.
---
Master Mage Clef was surprised to see the group of 16 people suddenly appear before him on Cephiro, but after a moment's concentration, was able to sense what was going on. "Strangers from other worlds, welcome to Cephiro, a land of the will, where the heart that believes can shape reality. I apologize for what has happened. The people of this world, it would appear, have at some unconscious level wished to know the direction our future should take, and so you, each possessing strong wills, have been summoned here to answer that question. Should it take the path represented by the four detectives among you, or that of the four villians? And should that path be modeled on the four shoujo among you or the four shonen? The answer to those questions shall be determined by the sixteen of you, by who survives as you battle one another for supremacy."
"Hang on there, battle each other? Why should we do that?"
"It is the only way for you to return to your worlds. Our world brought you here to fulfill a wish, and until that wish is granted, there is no way for you to return to your own worlds. Some of you may be fine with remaining here, but I sense that some of you are not, and so if you will not fight for our world, you may have to fight for your own survival. I can also sense that some of you knew each other in your previous world but your memories of each other are blocked while you are here. None of you know who to trust or who to defeat as of yet, nor do I posses such knowledge. It is up to each of you and your will to succeed. What I can do for you is this. Bestow magic!" With that he raised his staff and a great energy fell from the sky and struck the group of sixteen. As it faded, each had some access to magic now even if they did not before. Each also now had a communication device they could use to secretly communicate with each other and form secret alliances. "Nights are yours to do with as you wish. Each day you will gather here to vote for who will be eliminated that day. I will also see to it that each of you are provided food and a room in the castle behind me. We will do our best to make your stay here comfortable and I thank you for your efforts in the days to come."
Night 1: Party Time!
Despite the unusual and dangerous circumstances everybody now found themselves in, they appeared to be adjusting well. Master Mage Clef had arranged nice rooms for them all and had a feast prepared in their honor in an elegant and spacious ballroom in the castle. Fresh baked breads, scrumptious sweets, and various dishes lined the walls while light music and conversation filled the air. The night was not without incident however.
LH was enjoying the festivities until a small boy approached him. Conan smiled to himself as he accused LH. "You were clever, LH, but I am certain I know who you are!" With that he bent his arm to aim his watch at LH and fired a small dart into LH's neck. "Thanks to the magic of this world, my watch now fires deadly darts."
LH's eyes widened in horor as he felt where the dart had hit him. "But why? What if I am not who you thought I was?"
"Ah, in that case you will be fine, I adjusted the poison to only harm certain people. But you are unlikely to survive."
LH began to sweat as the seconds passed. But as the seconds turned to minutes, he was still very much alive. "You little brat! You nearly gave me a heart attack for nothing!" He grabbed Conan and began to shake and threaten him.
Loki had been nearby watching the scene unfold and did not like LH's reaction, nor did he entirely trust LH. He managed to convince the castle guards to arrest LH for the night. LH tried to protest his innocence and point out that Conan had just tried to kill him, but the guards would not listen as they locked him away.
Miki had seen it too and laughed at LH's bad luck. "That just kills me!" she exclaimed with a giggle. Sousuke heard the word "kill" and reacted instinctively to disable Miki, knocking her unconscious. After she fell to the floor, he wondered if he might have overreacted. Still, he thought, people should be more careful in the words they use.
Meanwhile, Slick had managed to strike up a conversation with the beautiful Yui. Yui had taken an interest in him and hung on his every word. He could not believe his luck! She was even bringing his food for him. This must be heaven he thought. He never even noticed the unusual flavor of the super poison she had been spiking his food with. But he shortly collapsed, sick as can be. Master Mage Clef rushed to check on him. Slick would not die, but he would be seriously ill for the rest of the night.
Shadow backed away from the commotion, startled and unsure what was going on. Getting away seamed the safest course. But that aroused Ichigo's suspicions. "Hey, that is not very nice, leaving a man who needs help like that."
"Leave me alone!" Shadow retorted.
"Wari na (sorry), but I can not do that. Bankai!" Ichigo said as he drew his sword and transformed into a shinigami of immense and terrible power. In an instant he was in front of Shadow and swung a deadly blow.
Despite Ichigo's blinding speed, Shadow was able to dodge and deflect his blade with a nearby plate. It should have shattered, but it glowed with magical energy and withstood his repeated attacks. Then Shadow ducked down and spun her leg out, tripping Ichigo and sending him falling. "I said LEAVE ME ALONE!" Shadow exclaimed, flinging the plate at Ichigo's face.
"Not bad!" Ichigo replied as he used his sword to knock the plate away. "Maybe I was wrong about you. My name is Ichigo. Maybe we can be friends?"
"Get lost, I am busy," Shadow said angrily as she rejoined the festivities. That Ichigo has some nerve, she thought.
The feast and dancing continued on well into the night, with various unseen intrigues perhaps, but at least nobody had died. Yet.
Day 1: Ties, An Early Xmas Gift.
Everyone met in the courtyard and congregated around a marble fountain. Chairs and tables were set up so they could discuss what to do over brunch. Fairly quickly they agreed to make use of the first day's reprieve, which stipulated that none would die if no decision could be reached on which person should be the one. Yet they did put forth a few names, eventually deciding upon Aura, Clozo, Fox, and Miki. While they should have been safe so long as they were tied, each were aware that magical treachery could sway matters and result in one of them dying today. There were rumors of magics which could cause a person to vote for one other than who they wished, and to do so without ever realizing it. Would the tie hold? Or would today end in death? Master Mage Clef announced the final results, everyone would live today. Everyone left tired and weary from the long day, hoping to rest and refresh themselves for the coming night.
Night 2: Watch Out!
After the long day, everyone was exhausted and in need of refreshment. When Plasmid returned to his room to relax, on a table he saw the fresh fruit basket that Master Mage Clef had arranged for each of them. He tried some of the exotic fruits as he prepared a soothing bath to clean up and regain some energy. He was so preoccupied that he never noticed that Sailor Moon sneaked into his room to snoop around. But when Plasmid tried to leave his room later that night, he did notice that somebody had jammed his door so it would not open. On his door was a note which read, "Plasmid, you should stay in and rest, I insist. xoxoxo, Sailor Moon."
---
Loki saw SH walking the halls and did not care for that. After giving it some thought, he decided it best to ask the friendly castle guards to lock SH away for the night. He had easily befriended them and they were enjoying the business he was sending their way.
---
Yui was in this to win. She just had to win so she could return to settle things with Miaka there, not here. For now, she needed to focus on the enemies before her. She had found out about Conan's watch and decided to "borrow" it for the night. "Let us see, yes, adjust this like so, and right, it should do exactly what I wish." She put the watch on and went in search of someone to test it on. She found Aura and decided she would make a good test subject. Yui carefully aimed the watch at Aura's neck and fired. Aura slapped the spot were the dart entered, noticing what felt like a bug bite. Yui observed her for several minutes for any reaction to the deadly poison, but Aura was fine.
---
The rest of the night was uneventful. All 16 had done well to survive this far. Would their luck hold out in the coming day? Only time will tell.
Day 2: Shonen vs Shoujo, The Battle Begins!
After the calm of the past 2 nights, people were ready for some action, and Framm was ready to give it to them. He called Shonen to arms and any who would help in the fight with the Shoujo. SH would rather have kept things quiet, but his back was to the wall. He stood to lead the Shoujo and called for allies as well. Lines were drawn in the sand, with half standing with Framm and half standing with SH. The air was filled with flurries of promises and threats, for all knew that in the end, there can be only one.
And the one chosen today was SH. Master Mage Clef stepped forward with a sad look. "I am sorry for this." With that he raised his staff to the sky and exclaimed, "Call Lightning!" A crackling boom reverberated all around as a bolt streaked from the sky and struck SH, revealing the now dead Nana.
Night 3: All I Want For Christmas is You...Dead
Events had finally begun to move and Aizen did not want to be left behind. He had managed to stay behind the scenes until now but felt the time was right to move. Clozo had peaked his interest, but what was the best way to proceed? He gave it much thought. He could easily just kill her and be done with it. But that was too simple minded. He wanted to learn something in the process, to advance his own agenda. He had a better way, so he invited her out to the courtyard for some hot chocolate and star gazing. This was all too easy, he thought to himself. He had previously done many experiments involving souls and one of the results was a soul poison he could use to kill his enemies. Clozo of course knew none of this, nor could she have known the hot chocolate was spiked with just such a poison. Fortunately for Clozo, the poison had no effect. "I see, interesting," thought Aizen.
---
Loki, on the other hand, felt he already knew enough to proceed without taking such measures. His intuition had always served him well. He thought back to the first night when LH was all mad and threatening to Conan for trying to kill him. Even though LH had spent the night in jail for that, Loki was not willing to let it go. He would succeed where Conan had failed. Poisoning had failed so Loki needed something more surefire. "Fire? That could work." He devised a plan that was simple and straight forward. No need to be fancy this time. He went to LH's room and knocked. Would LH be in?
LH opened the door and was not happy to see Loki, the brat who had him arrested the other night. "What do you want, brat?" he asked, not feeling charitable this Xmas eve.
Loki thought for a second. "All I want for christmas is you. Dead!"
LH grimaced. "Brat, I'll have you arrested for that."
"Oh, I don't think so. Ho-no-no-ya!" Loki exclaimed, as a fireball materialized in his hand which he threw point blank at LH. The fire hit LH square on and killed him instantly. Loki was most pleased with himself.
---
Miaka and Yuki were very unhappy that Framm had managed to kill Nana, and they intended to make him pay. Yuki was to disable him while Miaka summoned Suzaku to wish him away. Using Suzaku may have been overkill, but they wanted to be sure he was dead. Yuki was easily able to capture Framm and quickly had him bound and gagged, unable to so much as move a finger. Miaka had spent the day cleansing and was now dressed in her priestess robes. She summoned Suzaku and made her wish to kill Framm immediately. This was a simple matter for a God, and Framm was rightly terrified as Suzaku reached for him.
But in the blink of an eye, Ichigo was standing between the two. "Sorry I am late to the party, I hope I did not miss much." He had already used his Bankai to transform and was dressed in his trademark long black coat.
Suzaku stepped back, a shinigami should not pose much of a problem. The two engaged in battle but it was a short fight. Ichigo was quickly beaten, left bruised and bloody by the all powerful Suzaku.
"I guess you really are too much for me to beat alone. I did not want to use this, but here goes." Ichigo then transformed into his Visored/Hollow form, with a white mask partly covering his face. In his new super form, he managed to beat back Suzaku. "Now, about the two ladies," he turned to face Miaka and Yuki but they had already fled. Ichigo freed Framm and noticed that Framm had been injured in the fight and would need to rest. Well, at least he survived.
---
Nokoru liked to do things in a spectacular way. He invited Marq out to watch some Xmas eve fireworks and promised it would be a night to remember, a truly super experience. Marq was wary at first but agreed, "it could be fun," she thought. Little did she know it would be fun, though maybe not for her. After they met outside she remarked on the impressive array of fireworks, they were beyond count and with a variety that boggled the mind. In front of it all was a small platform, with a podium at the front. Nokoru led Marq to the podium and pointed out a lever on the podium which would start the show.
He then bowed, "Please do me the honor of starting the show."
Marq smiled and pulled the lever. As she did so, a handcuff sprang from the podium and bound her to it. "What is this?" Fireworks began shooting into the sky and exploding in an impressive display of color.
"I do apologize, it goes against my code to harm a lady, but I have no choice. To make it up to you, you shall be the star attraction of tonight's show!" He backed away.
Before Marq had time to consider what that meant, the podium with her attached shot into the sky and exploded as other fireworks joined in a dizzying pattern.
"Merry Christmas, dear Lady," Nokoru said with a bow.
Day 3: Fox's Big Day!
All gathered again in the courtyard to discuss what to do today. Their fellow players were dying off in greater numbers now and the tension was palpable. Nobody wanted to openly defy the Shonen, however, and they set their sites squarely on Fox. Fox tried to defend, even tried offering some information, but the votes piled high on her. There was no real way out. She could only hope that somebody would step forth to save her this day.
She revealed herself to be Miaka and asked somebody, anybody to help her. But none came forth. Master Mage Clef asked if she had any final words. Fox declared "This is not over, shonen! We will overcome!"
With that, Clef raised his staff and called "Earth," and the ground opened up and swallowed Fox. Miaka screamed as she fell to her death.
Night 4: All Out War, Super Sized!
InuYasha was going stir crazy and was itching for some action. He went out for some air and spotted Tolecnal enjoying the night breeze. "Yes, finally some action!" InuYasha said to himself as he pulled out his sword. "Tetsusaiga!" he called as his sword transformed into a monstrous blade. "Yo, Tolecnal, how about some exercise?"
Tolecnal took one look at him and thought better of getting into a fight. "No thanks, I have to run, bye!" she said as she turned to flee. Unfortunately she forget about the bench beside her and tripped over it, knocking herself out cold.
"Awww, I can't fight ya like this. Might as well take ya to the infirmary, what a wasted night," he said as he carried her inside.
---
Sousuke was bored and needed to keep busy. So he decided to set up some traps outside the castle. And then some more traps. Then he went back and redid them to make them more elaborate. "That should do it," he thought, pleased with himself. Then he sat and waited and watched.
Fat Tony eventually came and wandered right into his trap, triggering spears to shoot out. Fat Tony managed to dodge them, leaping to the side. But that triggered a springboard which launched him high into the air. He then fell into a covered pit. Cursing his luck, he began to climb out of the 12 foot deep hole. But he did not notice the laser beam trip system which activated heat sensors. Once the sensor system verified he was human, the pit began to fill with quick setting concrete as oil poured down the sides. This was not Fat Tony's day, or night even. The concrete was only a few inches deep, but it hardened quickly and Fat Tony was going nowhere soon.
---
Sailor Moon was angry. Two of her comrades have been viciously lynched already and she really missed them. It was all Framm's fault, he was behind it and she was going to punish him. She went to his room and slung open the door. "I am Sailor Moon, champion of justice! In the name of the moon, I will punish you!"
Framm was startled by this, but quickly regained his composure. "Punish me? What a laugh. What can you do?"
With that Sailor Moon removed her tiara and charged it with magical energy. "Moooon tiara attack!" she exclaimed as she aimed and then threw her tiara like a frisbee right at Framm.
"Nooooooo!" was Framm's last word as he was turned to dust.
"Now that is how to handle a Frammeny!"
---
The Millenium Earl thought Slick would make an interesting subject to study. He would not hurt Slick, not much anyway, he happily thought to himself. "Hello there, young man, how would you like to see something wonderful?" the Earl called to Slick.
"Young man? Me?" Slick asked. puzzled by that.
"Of course you, silly little man, walk this way," the Earl cheerily said as he put his arm around Slick and began to direct him to the Earl's hideaway. Oh what fun the Earl would have experimenting on this one.
But he was interrupted by Aizen who appeared before them. "Excuse me, you are Slick, are you not?"
"Yes, that is me, who are you?"
"Me, well, you could say I am death," Aizen replied as he ran his sword through Slick, killing him on the spot.
The Earl was quite angry at this. "Hey, I was using Slick, now what am I supposed to do?"
Aizen just laughed and vanished.
---
Conan was not a detective for nothing, he was good at what he did and was sure of his next target. Clozo had to be dealt with. Of that he was certain. And he needed to be sure she was killed, there could be no mistakes. He pondered what would be the most surefire way of disposing of her? She might survive poison or gunshot. But he thought he had a solution. When she was away, he packed a few hundred pounds of magicly charged high explosives under her bed, and then proceeded to lure everyone but her away from that side of the castle.
As she returned to her room she did think it strange that nobody else was around. She wondered if something was going on as she sat down on her bed. A click was the last thing she had the chance to hear as the explosives detonated, killing her while destroying her room, several rooms nearby, and a large piece of the castle wall. The crater created beneath her room was named Clozo's Crater in her honor.
Day 4: Shedding Light on the Situation
All again met in the courtyard to discuss who to dispose of today. Plas and friends chose Tolecnal for today's target and nobody presented a serious challenge to them. Despite a spirited (and thoroughly enjoyable) round of debate and accusations between Shadow and Tolecnal, she was unable to sway any to defend her and was chosen to die.
Master Mage Clef stepped forth and asked if she had any last words. Tolecnal took out a notebook and began to write. Clef again asked Tolecnal if she had any last words. She thought for a bit, looked at her watch, and calmly answered, "How about this, good bye Master Mage Clef."
Clef replied "Goodbye," and lifted his staff to the air to kill Tolecnal. But before he could say another word, he grabbed his chest and collapsed dead. Tolecnal, or should I say Light, laughed and walked away.
Night 5: Night of the Living Dead
All of Cephiro mourned the death of Master Mage Clef. Light had used his Death Note to kill Clef in order to save himself from being lynched. Now the realm was without its most important leader. Under normal circumstances, reviving the dead would be an impossible task. But Cephiro was in the midst of changing fates. That, and the presence of so many off worlders, meant that some impossible things could happen. The best mages found a way to open a portal to bring back the dead and they quickly brought Clef back to life. Conan Edogawa saw the whole thing and decided to do the same for Framm. It required much will, but he was able to succeed. Framm was back. And this time without a Framm suit.
---
Light was feeling great after surviving the lynch. He could do anything and was ready to punish those who opposed him. He was trying to create a perfect world after all and could not allow any to stand in his way. First order of business was to put Miki out of action. He was not ready to kill her yet, it would suffice to simply stop her. But how? Just then he heard some people talking about a dragon that had been attacking one of the villages. The dragon had already killed some and destroyed much of the village. That was enough for Light. The dragon needed to die and could do it while serving Light's purpose. He wrote the dragon's name in his Death Note and stipulated that before it died, it would kidnap Miki and take her to a mountaintop far away. That should keep her busy for a while.
---
The Earl loved helping people. He would find people whose loved ones or friends had died and offer to bring them back to life. He made such an offer to Shadow who refused at first, but with some gentle and encouraging words was convinced to try it. The Earl constructed a frame with which to house the spirit of the dearly departed and told Shadow that all she had to do now was call out their name and they would appear for her. Shadow did as asked and sure enough, it worked! The only downside was that the spirit was now an Akuma totally under the control of the Earl, who promptly ordered it to kill Shadow and then wear her body to take on her appearance. The Earl took his new Akuma Shadow and went in search of more victims, finding Smoth. Smoth saw the Earl with Shadow and called out to warn Shadow, moving in to help defend her from the Earl. Smoth had no idea this was not the real Shadow, and was very confused as Shadow attacked and killed him. It turns out that Shadow suits are as useful as Framm suits.
---
L was ready for action. He had found his nemesis, Light, and was sure he was working with Fat Tony. Best to kill them both and be done with it. But he knew that they were too much for him to take alone. He asked Nokoru to help secure Tolecnal while Ichigo took care of Fat Tony. The team had learned that Tolecnal and Fat Tony were meeting in a nearby pub and so they staked it out. Tolecnal was the first they saw arrive. L, Nokoru, and Ichigo sat in wait as Tolecnal had drinks and appetizers. After two hours of waiting, Ichigo had enough, and went in search of Fat Tony on his own, but was never able to find him. Meanwhile L and Nokoru decided to move ahead and take out Lightncal. Nokoru was able to secure their prey, knocking Light out with a spell of deep sleep, and L was ready to make the kill when Aizen suddenly appeared.
"No!" L exclaimed as he used new found magic skills to fire attack after attack at Light and Aizen. But Aizen was too fast tonight and escaped to safety with Light.
Day 5: So You Had a Bad Day
Everyone gathered again in the courtyard to discuss who to lynch. Light was told to not even think of touching the Death Note or Clef might get testy. Fat Tony again found himself in the hot seat, with half wanting him to die. But lines were drawn in the sand and the other half wanted Plasmid disposed of. It looked like it would be a tie but as Clef counted the votes there was no tie. Recount after recount yielded the same result, Plasmid was to die today. He always knew this might happen, that his fight with Light could be his last but Plasmid, the great detective L, accepted that risk and wanted only one thing, to defeat Light. He could only hope that his plans for this would come to fruition without him around. Clef asked L for his final words. L asked for some sweets. Clef smiled, "Very well," and transformed the ground beneath L into a deep well filled with melted milk chocolate. L died a very happy man.
Night 6: Bad Moon Rising
Yuki had her primary objective for the night, make sure Framm was dealt with. She was going to lock him in his room but he was not there. After searching the castle she was still unable to find him and returned to her room to think only to find Framm there snooping around. Framm tried to charge at her but she pulled out an extending staff and used it to fling him against a wall. While he was stunned, she proceeded to use every cuff, shackle, chain, and rope she had to secure him. That should teach him a lesson.
Meanwhile the Bads had learned of the portal to bring back the dead and gathered in the forest to make use of it. The Earl wondered if they would be able to control beings brought back in this way, his way was more fun, he thought. But the others wanted allies, not Akuma. And so they began.
Light stepped forward and declared "I am Light, holder of the Death Note, with the power of the shinigami. By my power I call forth the portal to the world of the dead! I choose you, Clozo, come to me!"
Aizen then stepped forward, "I am Aizen, most powerful shinigami. By my power I call forth the portal to the world of the dead! I choose you, Fox-Miaka, come to me!"
The Earl then stepped forward, "I am The Millenium Earl, with the power to control Akuma. By my power I call forth the portal to the world of the dead! I choose you, Sha-Nana, come to me!"
With that, Clozo, Miaka, and Nana emerged from the glowing portal, ready to rejoin the fight once they had a good night's sleep.
Aizen and Light then went to take care of Miki while the Earl went after Nox. The Earl was never able to find Nox, but Aizen found Miki walking the halls. She turned to run but he was too fast and quickly caught and stunned her with a blow to the back of her head. Light then arrived. After confirming her real name, he pulled out his Death Note and began to write. "MissKitten, will awaken from being knocked out and begin meowing like a cat. Will leave the castle and be torn apart and eaten by a pack of wild dogs."
Miki then awoke, began to meow, and left the castle never to be seen or heard from again.
Day 6: Rainy Days and Mondays
It was a dreary, rainy Monday, reflecting Framm's mood. It seamed the whole world was against him. He tried to explain it was not his fault, he was not even alive when L took matters into his own hands and tried to lynch Light. All Framm ever wanted was to kill shoujo. Unfortunately for Framm, that did not endear him much to Nana and Miaka, nor their friends. Clef counted the vote and it was not even close, Framm would die today. But Framm was not afraid. He was Sousuke, battle hardened soldier. He had even been killed once already and yet was still here, still fighting.
Clef asked for his last words but Sousuke said nothing and instead pointed to the crowd. Clef looked to where he was pointing just in time to see Ichigo call out, "Bankai!" Clef raised his staff to freeze Ichigo but Ichigo had already vanished. Clef turned to look at Sousuke but he too was gone. Oh great, another botched lynch, thought Clef.
Night 7: Do You Feel Lucky?
There was no denying any longer who was who. Fat Yuki knew what she needed to do and found a secluded spot in the forest to open a portal to the land of the dead. "Sailor Slick, come to me!" she called to the portal.
Sailor Slick emerged, "I am Sailor Slick, I right wrongs and punish evil, and that means you!"
Fat Yuki was stunned for a moment, but recovered and pointed that out they were working with the bad guys. Sailor Slick was confused by this but figured it best not to argue and went with Fat Yuki back to the castle.

Meanwhile just outside the castle, Auraizen and Noxigo were in the midst of a heated battle and things were not going well for Noxigo. He could not land a single blow no matter how fast he moved. Then he heard a voice behind him say, "Time to end this," just before Auraizen sent him crashing into the outer castle wall.
Noxigo lay there with no idea what to do. Then he sensed someone coming to him and shifted to see who it was. It was Shadow, his Shadow was coming to help! He could not let her fight Auraizen for him, but maybe she could help him rest somewhere for a bit. He struggled to his feet and walked to her, "Am I ever happy to see you, my Shadow," Noxigo said breathlessly. They embraced and held each other tightly. Maybe a little too tightly, Noxigo was finding it hard to breath with all his wounds. "Shadow, ease up a little will ya, save some for later." But she held him even tighter. "Wait, no, this is," Noxigo said before collapsing.
Earlvine then stepped forward, "Your Shadow? No,no, she died. This is MY Shadow Akuma!" The Shadow Akuma then finished crushing Noxigo to death.
"Noxigo!" Frammosuke cried out. He took out his pistol and fired at Earlvine but Shadow Akuma stepped in front of Earlvine and took all the shots for him. Earlvine laughed as he took out his umbrella and let it carry him away to safety in the second it took Frammosuke to reload. Shadow Akuma fell face first to the floor a few feet from Noxigo. Frammosuke ran to Noxigo to hold his fallen comrade, hoping he was still alive. But Noxigo was dead. Shadow Akuma however was not dead and grabbed Frammosuke and threw him against a wall.
As he tried to recover he felt a hand grab him by the hair and lift him up. Auraizen looked down at him. "So I guess this one is mine, then," and he sliced off Frammosuke's head with his sword.
The rest of the gang gathered, except MiFoxa who was not sure if she were really dead or alive. Sha-Nana, CloYui, Lightncal, Sailor Slick, and Fat Yuki all rejoiced with Auraizen and Earlvine. They had finally won.
---
Bads and Shoujo Win, Congrats and thank you everyone for a great game!
mvp tba (I am thinking Framm or Tole, both pretty critical to the way the game played out)
End of Game Roster
Edit
Fox - Miaka

- Swallowed by ground D3, resurrected N6 by

Aizen

Slick - Sailor Moon

- Killed N4 by

Aizen

, stabbed with sword, resurrected N7 by

Yuki

Tolecnal - Light

Plasmid - L

- drowned in chocolate D5

Shadow - Nokoru

- Killed N5 by

Earl

, turned into Akuma

Darth Nox - Ichigo

- Killed N7 by

Earl

with Shadow Akuma

Fat Tony - Yuki

Framm - Sousuke

- Killed N4 by

Sailor Moon

moon tiara attack, resurrected N5 by

Conan

- Killed N7 by

Aizen

, decapitated

Lionheart - Hayate

- Killed N3 by

Loki

with fireball

Marquessa -Loki

- Killed N3 by

Nokoru

, turned into fireworks

Vine - The Earl

Aura - Aizen

Miki - InuYasha

- Killed N6 by

Light

, turned into dogfood

Sparrowhawk - Nana

- Struck by lightning D2, resurrected N6 by

Earl

Smoth - Conan

- Killed N5 by

Earl

with Shadow Akuma

Clozo - Yui

- Killed N4 by

Conan

, blown up, resurrected N6 by

Light
List of actions
Night 1
btsc: player: role, power up action target fid rid , Results
1-1: Fat Tony: Yuki spy marq , PM marq is Loki
1-2: sh: Nana save sh , Post If Used: Not Used
1-3: marq: Loki block lh , Post
1-4: vine: Earl kill , no action
2-1: plasmid: L future block , gain lynch save
2-2: smoth: Conan fid kill lh as bads, Failed
2-3: Miki: InuYasha spy plasmid , Blocked
2-4: Fox: Miaka save , no action
3-1: nox: Ichigo fid kill shadow as shoujo, Failed
3-2: Framm: Sousuke block miki , Post
3-3: Shadow: Nokoru save nox , Post If Used: Not Used
3-4: tole: Light spy shadow , PM shadow is Nokoru
4-1: aura: Aizen future kill , gain vote redir
4-2: Clozo: Yui super block slick , Post
4-3: lh: Hayate save lh , Blocked
4-4: slick: Sailor Moon hide spy , Blocked
Nobody died
---
Day 1
---
Night 2
btsc: player: role, power up action target fid rid , Results
1-1: Fat Tony: Yuki save Fat Tony , Post If Used: Not Used
1-2: sh: Nana spy vine , Blocked
1-3: marq: Loki block sh , Post
1-4: vine: Earl future kill , gain vote redir
2-1: plasmid: L spy sh , Blocked
2-2: smoth: Conan future block , gain lynch save
2-3: Miki: InuYasha kill , no action
2-4: Fox: Miaka save , no action
3-1: nox: Ichigo kill , no action
3-2: Framm: Sousuke spy sh , PM sh is Nana
3-3: Shadow: Nokoru save shadow , Post If Used: Not Used
3-4: tole: Light future block , gain lynch save
4-1: aura: Aizen spy lh , PM lh is Hayate
4-2: Clozo: Yui fid kill aura as Detectives, Failed
4-3: lh: Hayate save , no action
4-4: slick: Sailor Moon fid block plasmid as Detectives, Post
still no deaths.
---
Day 2
plas added to btsc 3
sh lynched
light used lynch save for Framm, not needed so kept it
---
notes, Framm initiated confrontation with SH which led to all choosing sides, the first time this occurred outside of a btsc
---
Night 3
btsc: player: role, power up action target fid rid , Results
1-1: Fat Tony: Yuki block framm , Post
1-2 empty
1-3: marq: Loki kill lh , Post
1-4: vine: Earl save vine , Post If Used: Not Used
2-1: plasmid: L hide block , none
2-2: smoth: Conan spy fat tony , PM fat tony is Yuki
2-3: Miki: InuYasha super save miki , Post If Used: Not Used
2-4: Fox: Miaka super kill framm , Post
3-1: nox: Ichigo super save framm , Post If Used: Was Used
3-2: Framm: Sousuke fid block fox as shoujo, Blocked
3-3: Shadow: Nokoru super kill marq , Post
3-4: tole: Light spy , no action
3-5: plasmid: L 0 , no action
4-1: aura: Aizen fid kill clozo as Detectives, Failed
4-2: Clozo: Yui save clozo , Post If Used: Not Used
4-3: lh: Hayate spy shadow , PM shadow is Nokoru
4-4: slick: Sailor Moon future block , gain lynch save
results
Marq is dead
LH is dead
Framm keeps his fid
---
Plas is in 2 btsc and is co-ordinating between them. No other btsc has added players. This makes btsc 2 and 3 quite powerful
Plas insisted that marq be super killed with no fid, and that smoth not spy her. She was in both their faction. Her killer was her 3rd faction mate, Shadow.
---
Day 3
btsc 1 starts the day with just 2 players while btsc 4 is down to 3 now. Will either beef up its ranks?
btsc 1 is looking to add aura, could be very useful to join with btsc 4, since 2 and 3 are allying shonen and detectives
btsc 4 is unable to reach agreement, people too afraid to out selves
slick decided not to lynch save fox.
add aura to btsc 1
add shadow to btsc 2
fox lynched
---
baddies now control 2 btsc with Aura as the go between. If they can only realize this, they have a good chance to control the game.
plas meanwhile continues to do a good job getting btsc 2 and 3 to work together. Also moved to get Shadow into Fox's spot quickly, good job
---
Night 4
btsc: player: role, power up action target fid rid , Results
1-1: Fat Tony: Yuki spy tole , Blocked
1-2: aura: Aizen kill slick , Post
1-3 empty
1-4: vine: Earl block slick , Post
2-1: plasmid: L super save plasmid , Post If Used: Not Used
2-2: smoth: Conan super kill clozo , Post
2-3: Miki: InuYasha block tole , Post
2-4: Shadow: Nokoru past spy lh , PM lh is Hayate
3-1: nox: Ichigo save nox , Post If Used: Not Used
3-2: Framm: Sousuke super block fat tony , Post
3-3: Shadow: Nokoru spy slick , PM slick is Sailor Moon
3-4: tole: Light fid kill vine as Detectives, Blocked
3-5: plasmid: L 0 , no action
4-1: aura: Aizen hide block , none
4-2: Clozo: Yui spy slick , PM slick is Sailor Moon
4-3 empty
4-4: slick: Sailor Moon super kill framm , Post
---
voted to add framm to btsc b (2), but framm killed
Slick target of 4 actions, Aura-Aizen Kill, Vine-Earl block, Shad-Nokoru spy, Clozo-Yui spy
---
Day 4
looks like tole will be lynched
tole has lynch save
btsc b-2 adding nox, 2 votes for
bad and shoujo still have a shot, but their time is fading fast, must figure out who each other are and come together
btsc c-3 adding miki, 2 votes for
tole outs all the dets and shonen, giving btsc1 and 4 the one thing they desparately need, info! But will they be active enough to make the most of it?
aura adding vine to btsc 4
clozo's previous confusion about her own faction caused her to misreport it to aura, this is now seriously hurting them both as aura has not realized it yet
adding tole to btsc 1, maybe tole can set aura straight about clozo and slick?
results
add tole to btsc a, nox to btsc b, miki to btsc c, vine to btsc d
tole lynched and saved as Light
note, if plas had lynched ft, might have avoided the tole confrontation, left btsc 1 and 4 in the dark, secured shonen win and made det win much easier.
---
Night 5
btsc: player: role, power up action target fid rid , Results
1-1: Fat Tony: Yuki hide spy , none
1-2: aura: Aizen super save tole , Post If Used: Was Used
1-3: tole: Light super block miki , Post
1-4: vine: Earl super kill shadow , Post
2-1: plasmid: L kill tole , Post
2-2: smoth: Conan past save framm , Post
2-3: Miki: InuYasha hide spy , Blocked
2-4: Shadow: Nokoru block tole , Post
3-1: nox: Ichigo block fat tony , Post
3-2: plasmid: L kill fat tony , Post
3-3: Shadow: Nokoru hide spy , none
3-4: tole: Light past save clozo, Blocked
4-1: aura: Aizen spy smoth , PM smoth is Conan
4-2: vine: Earl kill smoth , Post
add clozo to btsc a, failed, not living
add framm to btsc b
add tole to btsc d
res clozo failed
bring framm to life
smoth dead
shadow dead
note, if tole had hid, could have brought back clozo and another player, would have had huge advantage going into day 5.
---
Day 5
add framm to btsc c
add fat tony to btsc d
plas is dead, lynched
---
Night 6
btsc: player: role, power up action target fid rid , Results
1-1: Fat Tony: Yuki spy nox , PM failed, nox hid
1-2: aura: Aizen block miki , Post
1-3: tole: Light kill miki , Post
1-4: vine: Earl past save sh , Post
2-1 empty
2-2: Framm: Sousuke spy vine , Blocked
2-3: Miki: InuYasha save miki , Blocked
2-4: nox: Ichigo future block , gain lynch save
3-1: nox: Ichigo hide spy , none
3-2: Framm: Sousuke block fat tony , Blocked
3-3: Miki: InuYasha kill fat tony , Blocked
3-4: tole: Light past save clozo , Post
4-1: aura: Aizen past save fox , Post
4-2: vine: Earl kill nox , Post
4-3: tole: Light hide spy , none
4-4: Fat Tony: Yuki super block framm , Post
5-1: Framm: Sousuke save framm , Blocked
add sh to btsc d
add clozo to btsc a
rez Clozo, Fox, SH
Miki Dead
notes, there are now 2 shonen to stand against 4 bads and 3 shoujo, not looking too good for them
---
Day 6
framm lynched as Sousuke , lynch saved by Ichigo
---
Night 7
btsc: player: role, power up action target fid rid , Results
1-1: Fat Tony: Yuki past save slick , Post
1-2: aura: Aizen block nox , Post
1-3: tole: Light spy , no action
1-4: vine: Earl kill nox , Post
2-1 empty
2-2: Framm: Sousuke save framm , Blocked
2-3 empty
2-4: nox: Ichigo kill , no action
3-1: nox: Ichigo save , no action
3-2: Framm: Sousuke kill fat tony , Blocked
3-3 empty
3-4: tole: Light spy clozo , PM clozo is Yui
4-1: aura: Aizen kill framm , Post
4-2: vine: Earl block framm , Post
4-3: tole: Light save vine , Post If Used: Not Used
4-4: Fat Tony: Yuki spy , no action
5-1: Framm: Sousuke past save miki , Blocked
5-2: clozo: Yui block , no action
5-3: fox: Miaka save , no action
5-4: Sh: Nana save fat tony , Post If Used: Not Used