Super Crazy Mixed Up Anime 2

'
Game information
Host
Nana7
Link
Game thread: Super Crazy Mixed Up Anime 2 BTSC threads
Size
16 Players (Large)
Start Date
2.1.13
Winning Faction

Detectives

and

Shonen

Roster
#, player

First to Die
IAWY, Fat Tony, Curr3nt
Last Remaining
Araver, Curr, Cube, Brainy, Aura, EDM, Gnan
MVP
Araver
Awards
Super Crazy Mixed Up Anime 2 was a game designed and hosted by Nana7 based on various anime characters and an original "anti mafia" concept proposed by SparrowHawk, a redux of Super Crazy Mixed Up Anime
It began on February 1st, 2013 and ended in a Detectives and Shonen win in N6 (February 15).
Game Mechanics
Edit
Lynch ties: D1 is no lynch, afterward one of the ties dies, chosen at random.
Game is OOP and kills are not blocking. This means all actions occur unless blocked. Super actions take precedence over non super actions. Otherwise the OOP is block>save>kill>spy
Night posts will show kills, blocks, and resurrects with targets. Spies do not show up, and saves only appear if saving from a kill (not a super kill, as save would fail) and hides only appear when used (even if used unsuccessfully against a Super power up). Day posts reveal roles of lynched player, even if lynched saved.
Also a note about power ups and blocks. If you are Super Blocked, then you lose any power ups that you were using that night. If you are blocked but NOT Super Blocked, then you still keep any power ups that you were going to use but were unable to use due to being blocked.
Dead players are removed from their btsc and moved to a ghost btsc where I do not give any roster info or hints or let them see any other btsc but they are free to talk among themselves. fyi
Resurrected players are removed from the ghost btsc and have no access to any btsc unless recruited to one.
Factions explained
There are 4 factions each with 4 players, all with the same wincon, outlive their rival faction. The rival factions are Detectives vs Bads and Shonen vs Shoujo. So if the Detectives outlive the Bads and no Bads are brought back to life, the Detectives win and the Bads lose. But there is a resurrect power, so even if all the Bads die, the Detectives do not win until the game ends because a Bad can still come back and outlive them. This does not affect the Shonen vs Shoujo, there will be a winner and loser from their rivalry as well.
In the event that two rival factions are both eliminated at the same time, the winner will be the one who had the most living players at the start of the period in which they died (assuming neither faction is brought back to life later). In the event that both factions began the period with the same number of players and neither faction is brought back later, both factions lose and there is no winner from their rivalry.
BTSC explained
Each faction is 4 players. There are also 4 btsc which begin the game with 4 players each and which can be expanded to a maximum of 5 players each through votes from btsc members. Adding a player to btsc requires at least half the living members to vote to add that player. In the event of tie votes, no player will be added. Members may add 1 player per period, assuming the btsc has an available slot.
BTSC will begin with 2 players from 1 faction, and 1 player from each of the factions which is not a rival to that faction. Nobody will be told if the btsc they are in is one in which their faction begins with the majority or not and there is no relationship between faction number and btsc number.
Player powers come from their btsc. Each btsc has 4 powers: block, spy, kill, save, which are randomly assigned at the start of each night to the players in the btsc. If a btsc has 5 players, the last player added will not get a power from that btsc but will still get power(s) from the other btsc(s) that player is in. If a btsc has fewer than 4 players, than each player will get 1 power and the remaining powers will go unused for that period. Player powers will be assigned in PM to the player and the player will use the power by replying to the PM.
I was going to restrict the use of kills against btsc mates, but this thing is complex enough already, so I am scratching that rule. You can use your kill on whoever you feel like killing. No restrictions.
Power ups explained
There is one more thing though, each player begins the game with power ups! Each power up is ODTG, can only be used once during the game. Everybody starts with 5 power ups and can use them all but each only once, and never more than one at a time. Unless you are in more than one btsc and have more than one power, then you can use one power up on one power and another power up on the other power. Once all living players have used all 5 power ups, everyone will get 4 more power ups. If a dead player is brought back to life after this has happened, that player will have both their remaining old power ups as well as the 4 new ones.
First 5 power ups
FID: makes any action a FID action which requires a faction ID to succeed.
Super: use this to make your action unblockable and unsaveable and moved to top of OOP. Action can still be blocked by a Super Block, and victim of a Super Kill can be saved by a Super Save.
Hide: forfeits one night action for immunity to all actions other than Super actions. Can still be acted on by a Super power up. May NOT be used by 5th member of btsc, must have an action to forfeit for this.
Past: use this with spy to spy a dead player, or with save to revive a dead player. Can not be used with a block or kill.
Future: use this with kill to convert the kill to gain vote redirect power for one day. Vote direct can be used any day but only for that day. Use future with block to gain a lynch save that can only be used once, but can be used on any day. This can be combined with FID for a FID lynch save at the time the lynch save is used, assuming the player has a FID power up left. Note, a lynch save will result in exposing the role of the saved player, and the day post will reflect the role which used the save.
Stage 2 power ups if the game lasts that long, 4 power ups
Super RID Kill, turns a normal kill into an unstoppable rid kill. If RID is correct, nothing will save the target, not a save, not blocks, not hiding, nothing, they WILL die.
Hide level 2, unlike the first hide, you do not forfeit your action, you hide and still get to act. Hide prevents any action from reaching you except a super rid kill.
Double Action: turns any action into 2 actions, each with their own target. so a block becomes 2 blocks, a save is 2 saves, etc.
Vote nullify, forfeit any action with this power up and you gain a vote nullify that can be used any day to make all votes against a chosen player equal 0. If that player was the top lynch target, then the 2nd place will be lynched instead.
About dead players and resurrect
Since it is possible that a dead player will be replaced in their btsc, resurrecting them can cause problems. The solution is that dead players lose their btsc. If they come back to life, it is without a btsc. They will have a power randomly assigned to them each night in that case. A resurrected player can still be added to a btsc if the btsc votes to bring them in, but is resurrected as a loner. Lynched players who are brought back will of course have their roles known. NK players who are brought back will remain as unknown roles.
Will a resurrected player who is btsc recruited retain their loner power in addition to any btsc power? Sure.
Regarding vote redirects
A player may use a vote redirect to change anybody's vote, including their own. If multiple players use vote redirects on the same day to change the same person's vote, here is the vote oop
priority first to a self vote redirect. 2nd priority is a redirect by one in the same faction. If that does not settle who controls the redirect, then it will be random (random among those in the same faction if there are more than 1, random among all if there are none in the same faction).
That only applies if at the end of the day, more than 1 person tried to change the vote of the same person, and only applies to those redirects of that person. Faction is the faction of the person whose vote is to be changed.
Some examples
Regarding ODTG, that means once during the game. Your 5 power ups are each ODTG, you can use each one once and only once. Any that you do not use one night are saved for later though. And eventually you may get the 4 stage two power ups, which work the same way, ODTG.
night 1, I pm you that your power for the night is a block. you decide to use your Super power up. You still have the other power ups to use another night, but can never use the Super one again. Your power for night 1 is a Super Block, which means normal blocks can not stop you, and your can stop any action that your target tries.
night 2, I pm you that your power is a kill. You are not sure that you want to kill yet, but you would like to gain a vote redir, so you use your Future power up, and instead of blocking someone that night, you get 1 vote redirect which you can use any day.
day 2, you decide not to use your vote redir yet.
night 3, your power is another kill. You think player x is your opposing faction, but are not sure. So you use your FID power up, to get a FID Kill, and use it on that player with the FID of your enemy faction. If the player is your enemy, they die, otherwise they live. You still have a Past power up and a Hide power up left for the coming nights.
day 3, you decide to use your vote redir
night 4, you get a save power. You use your Past power up to make it a resurrect, and you bring someone back to life who was dead.
---
And regarding btsc, each btsc has 2 people from the same faction, and 2 people who are not enemies with those 2 but are enemies of each other. example, one of the btsc has 2 detectives, 1 shonen, and 1 shoujo. another btsc has 2 shonen, 1 detective, and 1 baddie. So basically, if your faction has the majority, then you have no enemies, but if your faction starts in the minority, then you have 1 enemy and 2 who are neither enemy nor ally. I thought I would clarify that for you all.
Lynch save clarification
I count Lynch Saves in this game as used even if the save is not needed. If you specify you want to use it, it is used up, needed or not. You may however withdraw your lynch save before the end of the day to not use it up.
Also, you may specify a lynch save to be used only for one person (if needed) and may specify to use it for others if it is not needed for your first choice, which means your lynch save will be used that day if anybody you listed needs it.
Clarifications
you may btsc recruit once per period, every period
you may recruit if your btsc already has 5, recruit will occur if someone dies or fail otherwise
you may attempt to recruit resurrected players, will occur unless resurrect is blocked
you may attempt to kill dead players you think will be resurrected that night. you may also save dead players you think will be resurrected and killed again the same night.
Role Description
Edit
Wincon for all factions: outlive your rival faction.
Detectives - rival of Bads
Conan Edogawa of Case Closed

L of Death Note

The Mythical Detective Loki Ragnarok

Nokoru Imonoyama of Clamp School Detectives
Bads - rival of Detectives
Light of Death Note

Aizen of Bleach

Yui of Fushig Yugi

The Millenium Earl of D Grayman
Shonen - rival of Shoujo
Ichigo of Bleach

Inuyasha of Inuyasha

Hayate the Combat Butler

Sousuke Full Metal Panic
Shoujo - rival of Shonen
Miaka Yuki Fushigi Yugi

Nana of the anime Nana

Usagi Tsukino of Sailor Moon

Yuki Cross - Vampire Knight
Host's Summary
Edit
Great game all, congrats to winners Detective & Shonen.
MVP goes to Araver
MBP most blocked player ever is Slick, tough luck with that!
---
I had not considered the impact of the FID (Vine's FID block on Araver as Detective) but yes, that wound up helping Araver (by alerting his team and potential allies to who he was).
But the bads were brought down by a series of unfortunate events. Inactivity first from Marth then Mew and Vommack taking off too, having key actions blocked, not being able to plan openly so well, Slick having a hard time getting the Shojou. And of course the detectives and shonen getting together and making good plans.
I think in any future version I will only randomize the n1 actions, and then have actions rotate in a way that each btsc slot gets each of the actions every 4 nights. But rotated in a way so that people can not use that to deduce roles. Each btsc would still have 1 each of each type of action though.
Again, congrats all for your efforts and for a great game that was fun to host!
Winning Faction
Edit
Araver - Nokoru

curr3nt - Loki

TheMafiaCube - L

_Aura - Conan

IAWY - Sousuke

Brainy - Hayate

EDM - InuYasha

Gnan - Ichigo
Day and Night Posts
Edit
Intro N1 D1 N2 D2 N3 D3 N4 D4 N5 D5 N6
Intro: A Gathering of Forces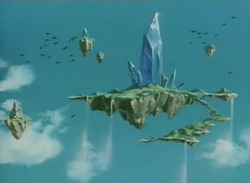 The world of Cephiro, a land of the will, a place where reality is shaped by the heart that believes, this is the world Master Mage Clef has fought all his life to protect, for over 700 years. This world has changed so much recently. In the past, Princess Emeraude, the Pillar of Cephiro, had been able to ensure peace and harmony with her constant prayers, due to her will being so strong. But the price of that peace had been her own freedom and happiness, since maintaining the whole world left her no time for anything but prayers. When she could no longer focus entirely on Cephiro, tragedy followed and the world faced total destruction. Fortunately, a new way was found, to burden not one person alone for the responsibility for the world's fate, but to have all the people of Cephiro together share that responsibility. Cephiro was as peaceful and beautiful now as ever before, yet Clef sensed something was missing, and something was coming...
---
Ichigo and Aizen were locked in battle. They were the two most powerful Shinigami, one fighting to protect his friends, the other seeking ultimate power, both with indomitable wills. Neither had ever heard of Cephiro, nor had anybody on Cephiro ever heard of them. But events on Cephiro were soon to determine their fates. A blinding light interrupted their fight, disorienting them both. As the light faded, they found themselves on a strange world, wondering what in the heck was going on.
---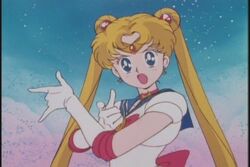 All Usagi, aka Usako, aka Sailor Moon, ever really wanted was to be a normal girl. But defending the Earth and fighting the dark forces was her destiny, a destiny she put her heart into fulfilling. She had defeated many enemies but tonight was not about fighting. She was finally able to spend time with the love of her life, Darien. Tonight was an end of summer festival and they were enjoying the various booths and activities and especially the sweets. But then a blinding light enveloped her and in a moment, she had vanished. "Usako!" Darien cried out. But she was nowhere to be found.
---
Light and L, the modern day equivalent of Holmes and Moriarty, each believed victory over the other was finally within reach. Each were to be sorely disappointed as they suddenly found themselves on the strange world of Cephiro, surrounded by people they did not recognize, and strangely unable to even recognize each other.
---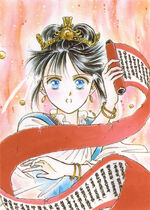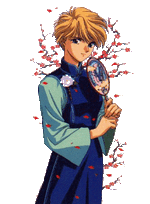 Miaka and Yui were the closest of friends until they were pulled from their world into a realm of magic known as The Universe of the Four Gods. Events left them each feeling betrayed by the other and racing to be the one to summon a wish granting god. That quest was to be interrupted by their being pulled into yet a third world, the world of the will, Cephiro.
---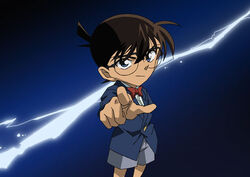 Shinichi Kudo was a brilliant 17 year old detective who often helped pros crack difficult cases. His life and his very body were transformed one evening when a crime syndicate jumped him and forced him to drink poison and left him for dead. He survived but a rare side effect transformed his body to that of a small child. He adopted the name Conan Edogawa and used his new identity to hide from the syndicate as he tried to investigate them. His strong will and intellect caught the attention of forces on Cephiro, however, and he soon found himself on that strange world, standing among strangers.
---


The half demon InuYasha is a force to be reckoned with thanks to his trusty demon killer sword, Tetsusaiga, his faithful companions, and his strong "hates to lose" will. But there was no way to fight the blinding light which suddenly enveloped him, nor time to even react before he found himself on the unfamiliar Cephiro.
---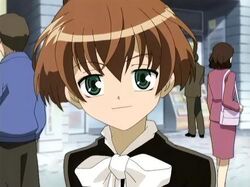 Loki, Norse god of mischief, found himself exiled to the human world by Odin and forced to take the form of a child. In order to return, he has to collect evil auras that take over people's hearts. So he started a paranormal detective agency and was having some success due to his gift for figuring things out. He would need that gift in days to come, as a blinding light appeared and whisked him off to Cephiro.
---

Nokoru Imonoyama, a brilliant 6th grade student from a wealthy family, has always loved doing absurd things for their own sake and can never resist the chance to help a lady in distress. That was his reason for founding the Clamp School Detective Agency. It may also be the reason he was suddenly summoned to Cephiro.
---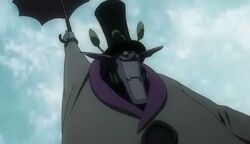 The Millenium Earl was a funny looking man but there was nothing funny about this leader of the ancient evil clan of Noah. He tricks people into resurrecting their loved ones, only to trap those loved ones in devices that turn them into Akuma, monsters under the Earl's control. His demeanor may be cheery but his intentions are anything but, and his ultimate goal is the death of the world. The world would get a reprieve from an unexpected source though, as the Earl was caught in a blinding light and transported away to Cephiro.
---

Yuki Cross was on night patrol at Cross Academy. Together with her friend Zero, they made sure that the day class of humans did not mix with the night class of vampires, to avoid unduly tempting the vampires to have a meal. Yuki was cheerful and nurturing, often using a smile to cover her constant worries about her friends. She would have little time for those worries now, as she vanished from the Academy and appeared on Cephiro.
---

Leader of the punk rock group Blast, Nana Osaki, was the best of friends with kind but scatter brained Nana Komatsu, whom Nana O had nicknamed Hachi for various reasons. Nana O was fiercely protective of Hachi. The two shared an apartment in Tokyo as each pursued her dreams. Nana Osaki wanted success for her band, and of course happiness for her friends. She had quite a strong will too, which probably explains the bright light that took her away to Cephiro. Nana had no idea what was going on, but she would soon find out.
---

Sousuke has literally been a soldier all his life, trained from the age of four or five and since then fighting for various organizations in wars in and around the Middle East. Now in his latter teen years, he is a member of a private military force called Mithril and is currently assigned to protect teenaged girl Kaname. While his military skill is top notch, his social skills and understanding are non-existent, leading to many problems and misunderstandings in his attempt to blend in with civil society while protecting Kaname. How would he fare on Cephiro? He will soon find out.
---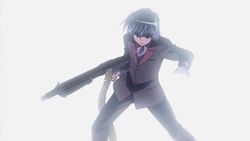 Hayate was one very unlucky teenager, mostly due to his irresponsible parents who took the money he had saved up from working and sold him to the Yakuza to pay off their massive gambling debt. But he was self reliant and after saving rich heiress Nagi from kidnappers (when he himself had been planning to kidnap her for ransom), she hired him to be her butler and protector in exchange for paying off the Yakuza for him. Despite his sordid past, he was a loyal and kind teen, only resorting to violence to protect others. His duties as butler-bodyguard would have to be put on hold since Cephiro had other plans for him.
---
Master Mage Clef was surprised to see the group of 16 people suddenly appear before him on Cephiro, but after a moment's concentration, was able to sense what was going on. "Strangers from other worlds, welcome to Cephiro, a land of the will, where the heart that believes can shape reality. I apologize for what has happened. The people of this world, it would appear, have at some unconscious level wished to know the direction our future should take, and so you, each possessing strong wills, have been summoned here to answer that question. Should it take the path represented by the four detectives among you, or that of the four villians? And should that path be modeled on the four shoujo among you or the four shonen? The answer to those questions shall be determined by the sixteen of you, by who survives as you battle one another for supremacy."
"Hang on there, battle each other? Why should we do that?"
"It is the only way for you to return to your worlds. Our world brought you here to fulfill a wish, and until that wish is granted, there is no way for you to return to your own worlds. Some of you may be fine with remaining here, but I sense that some of you are not, and so if you will not fight for our world, you may have to fight for your own survival. I can also sense that some of you knew each other in your previous world but your memories of each other are blocked while you are here. None of you know who to trust or who to defeat as of yet, nor do I posses such knowledge. It is up to each of you and your will to succeed. What I can do for you is this. Bestow magic!" With that he raised his staff and a great energy fell from the sky and struck the group of sixteen. As it faded, each had some access to magic now even if they did not before. Each also now had a communication device they could use to secretly communicate with each other and form secret alliances. "Nights are yours to do with as you wish. Each day you will gather here to vote for who will be eliminated that day. I will also see to it that each of you are provided food and a room in the castle behind me. We will do our best to make your stay here comfortable and I thank you for your efforts in the days to come."
Night 1: Sunday Bloody Sunday
Despite the unusual and dangerous circumstances everybody now found themselves in, they appeared to be adjusting well. Master Mage Clef had arranged nice rooms for them all and had a feast prepared in their honor in an elegant and spacious ballroom in the castle. Fresh baked breads, scrumptious sweets, and various dishes lined the walls while light music and conversation filled the air. The night was not without incident however.

EDM was happily helping to serve the guests, but that did not sit well with Hayate, himself a butler. A combat butler. With a karate chop and a powerful kick he put an end to EDM's helpful ways for the night.
"Niecey!" Slick cried out. "Who do you think you are to do that to my niecey?"

Nokoru agreed. "Ladies should not be treated like..." his voice trailed off as he was interrupted by Slick's increasingly loud protests. Nokoru did not appreciate being interrupted nor loud protests, so he had Slick arrested for disturbing the peace. He then turned to scold Hayate but he had already left the scene.


IAWY had managed to draw the attention of Ichigo, who drew his sword and proceeded to chase IAWY around the ballroom. IAWY ran outside to get away but fell as he was running down the steps and was knocked unconscious. Ichigo could not fight him like this.

The Earl had been watching and walked over to examine IAWY. "Oh dear dear, this young man needs medical attention. I will see that he gets it." And he lifted IAWY up and carried him off. Off course his style of attention is better described as experimentation. IAWY did not survive the night.
Meanwhile, back inside, Fat Tony was having a grand time with the good food and the pretty girls. Miaka had caught his eye and he was flirting up a storm with her. She only had eyes for Tamahome though and was not happy with his attention. When Fat Tony put his arm around her that was too much and she elbowed him in his stomache. Unfortunately for Fat Tony, he had food in his mouth at the moment and began to choke. He almost managed to cough the food up but Miaka hit him on the back, believing it would help but in fact it just made matters worse as that is not the way to help someone choking. Fat Tony's face turned a dreadful color as he fell down dead.

Curr3nt saw all the craziness and tried to stay safely on the sidelines. But that only made Yuki Cross suspicious of him. She noticed him tapping his feet in a rythmic way and devised a plan. She asked him to dance with her on the balcony. Curr3nt saw no harm in that and agreed. Once on the balcony however, she pushed him off. He fell down and broke one of his legs. No tapping his way out of this he thought. Yuki then took out a baton and lept down from the balcony. The baton magically extended to a large pole as she fell upon Curr3nt plunging the pole through him. Curr3nt was dead.
Master Mage Clef was surprised by all the death that night. "This was quite unexpected."
---
Night action summary:
Hayate block EDM
Nokoru block Slick
Ichigo block IAWY
Earl kill IAWY
Miaka kill Fat Tony
Yuki super kill curr3nt
Day 1: The Dark Times
Everyone gathered for breakfast in the courtyard. All were shaken by the bloodshed the previous night and were not eager to see more this day. But accusations were made even still with very few escaping attention. As the focus began to narrow to Slick, Vommack, and Marth, a chilling wind began to blow and the skies turned an unnatural black. It was so dark that nobody could even see one another! Clef quickly ushered them all back inside and asked all to return to the safety of their own rooms to wait for the storm to pass.
Nobody died today, but what would the night bring?
Night 2: Tricks & Treats

Araver closed the door to his room turned to walk down the hallway when suddenly Aizen appeared before him. "Where do you think you are going, Araver?"
"I think therefore I am," Araver quipped.
With a wave of his hand Aizen opened the door to Araver's room and stepped inside. "You don't mind if I look around while you are out, do you?"
Araver rushed back into his room and demanded that Aizen leave immediately. Aizen laughed at that. "You demand of me? I know who you are, Araver. And I know you need to sleep." With that he cast a spell of sleep on Araver and left.
---


Meanwhile Slick was raiding the castle kitchen for a late night snack when InuYasha came in, himself feeling peckish. He told Slick to fix him something to eat as well. Slick told him to fix his own grub but after a few less than subtle threats from InuYasha he gave in. Yuki Cross came in and saw Slick cooking for InuYasha and decided to have Slick cook for her as well. Together they kept Slick busy all night in the kitchen.
---

GolfJunkie entered the castle after a late night walk and saw a bag of nice titanium golf clubs propped against a pedestal. He looked around and wondered whose they were before deciding to take them, err, borrow them, for a little testing. He picked the bag up and noticed a string was attached to the bag. He then noticed the string was tight and that it went through a series of eye hooks on the floor and wall. He did not have time to notice the bowling ball that fell from high above, having been released when he tugged on the string. The ball crushed his head killing him instantly. Conan had been watching and was pleased his trap worked so well.
---

Ichigo was very angry and was chasing Plasmid around the castle. Plasmid was pretty fast and was giving Ichigo a run for his money. "I'm still a goodie, I sware!" Plas shouted.
"Bankai" was all Ichigo had to say. That was his magic phrase and it gave him super human speed and strength. "Time to end this," he thought as he sliced Plasmid into PlasmiDead.
---
Night action summary:
Aizen fid block Araver
InuYasha block Slickster
Yuki block Slickster
Conan kill golfjunkie
Ichigo super kill plasmid
Day 2: Feed the fish
Again everyone gathered in the courtyard to assign blame. Not many could agree though. With so little known and so many conflicting agendas it was hard to find any common ground.
"Argh, how bout we have that lass Aura walkin the plank?" came a voice in the crowd.
"Silly pirate, trix are for kids," Aura retorted.
"Bilge! Don't be a blaggard, send her to Davy Jones' Locker!"
Clef sighed. "Very well." Raising his staff he called out, "Teleport!" and they found themselves upon a nearby beach. "Call Typhoon!" Everyone watched in amazement as a typhoon formed over the waters, reached out for Aura with a vortex, and carried her far away to drown in the deep sea.
All that was left of Aura were some of her belongs she had dropped: a powered skateboard, a watch with sleeping darts, those were Conan's things. So ended Conan the detective.

Night 3: FIDdley do FIDdley don't


Slick had enough of cooking for everyone and so he sat in his room playing a fiddle. Yee haw. He was starting to really enjoy it until L barged in and asked him to stop as it was disturbing his ability to concentrate. Slick just

and played with even more gusto. L

at him for a bit before picking up a rope and using it to tie Slick up. As he finished, Nokoru came in to complain as well. "Who was making such a noise in here?" he asked. L pointed to Slick, who was screaming to be released. Nokoru's eyes widened in recognition. "I remember you, you were all loud the other night too. Hmmm." And so Nokoru gagged Slick and left the room with L.
---

Mew was walking down the hallway to his room when a arrow flew by his head from behind. Then another. He ducked and spun around to see Miaka aiming another arrow at him with a crazed look in her eyes. Then she look a bit confused. "Oh, sorry about that, I thought you were someone else. haha," she said before turning to leave.
---


Nana was going to kill Araver. Nothing fancy, a bullet to the head would do nicely. She found him in the dining room eating with InuYasha. She thought now was as good a time as any so she took out her pistol but by the time she had lifted it to aim, InuYasha had leapt to her and sliced the gun in two with his sword. Maybe now was not such a good time after all so she made a hasty retreat and left InuYasha and Araver to enjoy their meal.
---
Night action summary:
L block Slickster
Nokoru fid block Slickster
Miaka fid kill mew Failed
InuYasha super save Araver
Nana kill Araver
Day 3: There Can Be Only One
After the relative calm of the previous night, everyone was ready to spill some blood today. Slick was quickly accused for being blocked so often by pretty much everyone else. But he would not go down without a fight and would be sure to take others down with him. Meanwhile Gnan had his own detractors wanting to see him dead.
Slick was chosen in the end. "Somebody help, please save me!" Slick called out. But nobody came.
"It is your time, Slick, or should I say Yui" Clef raised his staff, "Call Lightning!" and a bolt struck the ground where Slick had been standing. Had been standing, because he vanished just before it struck.
Off in the distance Aizen called out holding Yui in his arms, "I could not let you kill an ally of mine, not just yet." With that Aizen and Yui disappeared.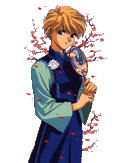 <---Yui
Night 4: My Deadfriend's Back

Hayate had been serving as butler in the castle so Vommack never suspected anything amiss when Hayate brought him some tea to relax. The tea turned out to be very relaxing since it had sleeping medication mixed in. Vommack was out for the night.
---

<----L....

....Nokoru--->

L & Nokoru had decided to try speaking to the dead for clues. They called upon Aura and Current to come speak to them. Much to their surprise, Aura and Current not only spoke but were now alive!

Nokoru was satisfied but had one more thing to do tonight, go find Slick and stop him from whatever he was doing. Slick on the other hand had become very tired of always being prevented from doing what he wanted and hid himself well. Not well enough it turned out as Nokoru found him anyway and tied him up.
---

Vine was relaxing in the courtyard when Sailor Moon approached. "I am Sailor Moon and in the name of the moon I will punish you!" Vine ducked and dodged every blow. Sailor Moon grew tired and left saying, "maybe you are not who I thought."
---
NP summary
Hayate block Vommack
L past save Curr3nt
Nokoru past save _Aura
Nokoru super block Slickster, Slick tried to hide
Sailor Moon fid block Vineetrika Failed
Day 4: There Still Can Be Only One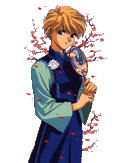 <---Yui....

....Nokoru--->

Even though this quest had begun with so much death their very first night here, there had been surprisingly little death for the past few days and nights. In fact, none at all. Some were becoming quiet anxious to see at least some blood spill, and so the victims were chosen: Slick once again but with a new opponent: Araver. Everyone lined up to lynch one or the other. Some were unsure still.

Crack!

A cocoon sitting by the forrest suddenly cracked open. Marth had been hibernating unseen within it for days. However it was not Marth who stepped out but Phaze, who had manfredded Marth to death and took over his body. He took one look at the others and exclaimed, "Cream Pie Fight!"

"I thought you were on our side!" Curr3nt complained just before he was smacked with a banana creme.

Unfortunately for everyone else, Phaze had the only supply of cream pies, so everyone ran inside screaming as he pelted one after another with gooey sweetness.

Slick and Araver had remained outside however. Slick glared at Araver. "You're that Nokoru brat who keeps blocking me, fess up!"

Araver shrugged. I know you are Yui, that baddie who never does anything," Araver said with a laugh.

"I will have my revenge NOW," Slick screamed lunging for Araver. Araver stepped back to better defend himself but slipped on a bit of pie and fell down. Slick pounced and knocked him unconscious. Slick stood and looked for something with which to deliver the final blow when he saw a red blur. Before he knew what was happening, Inuyasha had zoomed past, picked up Araver, and then leapt away to safety. Nokoru's secret identity may have been discovered but he would not die this day.

Night 5: Detectives Own the Night


(pictured left to right: L, Nokoru, Conan)
Slick figured he would be blocked yet again, but this time it was not his old nemesis Nokoru who showed up but was instead Conan . Slick did not care either way, a brat was a brat. Slick picked up a bat and swung at Conan but Conan dove to the floor, easily dodging Slick. He then fired one of his sleeping darts and nailed Slick right in his neck. As Slick began to pass out and his vision blur he swore he could see Nokoru walking towards him. Too late, Slick thought, I ain't doing nothing now anyway.
But Nokoru had not come to simply incapacitate Slick, not this time. Slick had tried to kill him earlier, he was a threat who needed to be dealt with. Nokoru thought for a moment and decided he liked flowers, so he would cast a spell to transform Slick into a white rose and promptly tucked it into his lapel.
Nokoru then went in search of Phaze while Conan left to give L a hand. Nokoru managed to find Phaze preparing something in his room. Phaze would never have the chance to finish. Nokoru easily subdued him and transformed him into a cute little figurine of a wizard.
Meanwhile, Conan & L had found Vine. Conan fired one of his darts at her, knocking her out. L wanted to try out the transform spell too and thought for a moment before deciding to turn Vine into a box of assorted chocolates. Yum.

Thank you Phaze for taking over for Marth. Reminder for all ghosts, please check in regularly to see if you have been brought back to life. Until then, you have a ghost thread to use as you like.
---
NP summary
Conan super block Slickster
Nokoru kill Slickster
Nokoru block Phaze
Nokoru kill Phaze
Conan block Vineetrika
L super kill Vineetrika
Day 5: The Great Escape
(thanks to Phaze for this)
The lynch mob hunted high and low for the two chosen lychees, but they were nowhere to be found.
"Where'd mew and vomm go?" asked curr3nt?
Apparently they had not run out of words as first thought as on a dusty trail the following was overheard.
Vommack: What's your idea this time?
Mew: Bolivia.
Vommack: What's Bolivia?
Mew: Bolivia. That's a country, stupid! In Central or South America, one or the other.
Vommack: Why don't we just go to Mexico instead?
Mew: 'Cause all they got in Mexico is sweat and there's too much of that here. Look, if we'd been in business during the California Gold Rush, where would we have gone? California - right?
Vommack: Right.
Mew: So when I say Bolivia, you just think California. You wouldn't believe what they're finding in the ground down there. They're just fallin' into it. Silver mines, gold mines, tin mines, payrolls so heavy we'd strain ourselves stealin' 'em.
Vommack: (chuckling) You just keep thinkin', Mew. That's what you're good at.
Mew: Boy, I got vision, and the rest of the world wears bifocals.
Watch out for the Bolivian military boys!
---
Unfortunately they were on Cephiro and had no idea how to get to Bolivia. So Vommack surrendered to his fate and was quietly lynched and found to be Miaka.
Night 6: Sailor Moon Power Unleashed!
Sailor Mew was desperate. The mean old detectives had helped the shonen kill every one of her friends. But she would not lose! Drawing strength from her friends she became more powerful than ever and would fight to avenge them.
The others had gathered and could feel Sailor Mew's energy. This was going to be a challenge even for the seven of them. Conan tried to fire a sleeping dart but was knocked out cold by a mere glance from Sailor Mew. InuYasha and L tried to contain her but failed as well. Killing all of her friends had made her formidable indeed.
Hayate & Inuyasha had one last hope. Hayate opened fire on her from one side while Inuyasha attacked from the other with an energy blast from his sword.
"Nooooo, I can't lose, I am sorry my friends..." Sailor Mew was no more.
Clef congratulated the detectives and shonen and thanked them for their help.
---
Epilogue
Loki was walking along a bench when he found a washed up body. He grabbed a stick and started poking it to investigate,not wanting to get too close to a possible corpse. After about 15 minutes of poking IAWY's ghost got fed up and reanimated the body. "STOP POKING ME" IAWY yelled upon his return to life. Loki tilted his head to the side finding this event to be curious and poked IAWY again with the stick.
---
Great game all, congrats to winners Detective & Shonen.
MVP goes to Araver
MBP most blocked player ever is Slick, tough luck with that!
---
NP summary
Sailor Moon super block _Aura
InuYasha block mew (no effect)
L block mew (no effect)
InuYasha kill mew
Hayate super kill mew
End of Game Roster
Edit
Araver - Nokoru

curr3nt - Loki

- Super killed N1 by

Yuki

, Resurrected N4 by

L

mew - Sailor Moon

- Killed N6 by

Hayate & Inuyasha

golfjunkie - Light

- Killed N2 by

Conan

IAWY - Sousuke

- Killed N1 by

The Earl

TheMafiaCube - L

Vommack - Miaka

- Lynched D5

Brainy - Hayate

_Aura - Conan

- Lynched D2, Resurrected N4 by

Nokoru

plasmid - Yuki Cross

- Super killed N2 by

Ichigo

Fat Tony - Earl

- Killed N1 by

Miaka

Slickster - Yui

- Killed N5 by

Nokoru

Phaze - Nana

- Killed N5 by

Nokoru

EDM - InuYasha

Gnan - Ichigo

Vineetrika - Aizen

- Super killed N5 by

L
List of actions
N1
BTSC 4 has decided to out their factions for TMC and Plas, Curr confirmed one of them is in majority with him, they know that makes Gnan an enemy of one
BTSC 1, wow. Araver gambled on bringing in Vine (his enemy) which would give bads a shared majority, while Vomm (shoujo) is random killing a bad
BTSC 4, Plas is SUPER killing Curr rather than FID kill. This overrides Curr's self save and creates a 3 way tie in the btsc. Plas mistrusted Curr's holding back.
Other kills, FT and IAWY. FT was almost DOUBLE killed by EDM but she was blocked.
Nobody thought to use their FIDS for kills n1?
btsc: player: role, power up action target fid rid , Results
1-1: Vommack: Miaka kill Fat Tony , Post
1-2: mew: Sailor Moon save mew , Post If Used: Not Used
1-3: Araver: Nokoru block Slickster , Post
1-4: Slickster: Yui super spy Marth , PM Marth is Nana
2-1: EDM: InuYasha kill Fat Tony , Blocked
2-2: IAWY: Sousuke block curr3nt , Blocked
2-3: _Aura: Conan spy IAWY , PM IAWY is Sousuke
2-4: golfjunkie: Light save golfjunkie , Post If Used: Not Used
3-1: Vineetrika: Aizen save Vineetrika , Post If Used: Not Used
3-2: Fat Tony: Earl kill IAWY , Post
3-3: Brainy: Hayate block EDM , Post
3-4: Marth: Nana spy Slickster , PM Slickster is Yui
4-1: TheMafiaCube: L spy Slickster , PM Slickster is Yui
4-2: curr3nt: Loki save curr3nt , Post If Used: Not Used (super killed)
4-3: Gnan: Ichigo block IAWY , Post
4-4: plasmid: Yuki super kill curr3nt , Post
---
D1
Vine said this in btsc 1, funny because Miaka is Vomm in btsc 1 and was not in FT's btsc.
@Araver: your assumptions are based on FT being in team C but you have to understand that Miaka is happy with the trigger and is probably not interested in allies. Like I said, I will definitely share info based on my N2 action.
---
N2
btsc: player: role, power up action target fid rid , Results
1-1: Vommack: Miaka spy Araver , PM Araver is Nokoru
1-2: mew: Sailor Moon save mew , Post If Used: Not Used
1-3: Araver: Nokoru future block , Blocked
1-4: Slickster: Yui kill EDM , Blocked
1-5: Vineetrika: Aizen 0 , no action
2-1: EDM: InuYasha block Slickster , Post
2-3: _Aura: Conan kill golfjunkie , Post
2-4: golfjunkie: Light spy Slickster , PM Slickster is Yui
3-1: Vineetrika: Aizen fid block Araver as Detectives, Post
3-3: Brainy: Hayate save Marth , Post If Used: Not Used
3-4: Marth: Nana spy Vineetrika , PM Vineetrika is Aizen
4-1: TheMafiaCube: L save plasmid , Post If Used: Not Used
4-3: Gnan: Ichigo super kill plasmid , Post
4-4: plasmid: Yuki block Slickster , Post
Aura and Gnan both identified and killed enemies n2. But their btsc are getting low on players.
Vine now knows Araver is an enemy, and he may know who she is as well.
---
D2
Aura lynched
Araver added to btsc 2, Slick added to btsc 3, btsc 4 did not consider adding anyone
Araver has been confused by the many lies being told. Brainy's false claim to the n2 block is a big one. He knows he's been lied to, but can not know what are the lies.
---
N3
btsc: player: role, power up action target fid rid , Results
1-1: Vommack: Miaka fid kill mew as Shonen, Failed
1-2: mew: Sailor Moon save mew , Post If Used: Not Used
1-3: Araver: Nokoru spy TheMafiaCube , PM TheMafiaCube is L
1-4: Slickster: Yui future block , Blocked
1-5: Vineetrika: Aizen 0 , no action
2-1: EDM: InuYasha super save Araver , Post
2-2: Araver: Nokoru fid block Slickster as Bads, Post
3-1: Vineetrika: Aizen future block , gain lynch save
3-2: Slickster: Yui spy TheMafiaCube , Blocked
3-3: Brainy: Hayate save Brainy , Post If Used: Not Used
3-4: Marth: Nana kill Araver, failed
4-1: TheMafiaCube: L block Slickster , Post
4-3: Gnan: Ichigo spy Vommack , PM Vommack is Miaka
---
D3
add Mafiacube to btsc 2
add Araver to btsc 4
det/bad are each the weak faction at 2 members, yet both are controlling the other factions, mostly Araver and Vine pulling the strings
Araver has figured out much, but still doubts Vine is a bad.
Lies have played a major role. Gnan led Mafiacube to believe he's Shojou and that Curr must have been a bad.
N1 gambles continue to play a major role too, with btsc1 recruiting Vine and all the kills n1.
Slick lynched as Yui but saved by Aizen
---
N4
add EDM to btsc 4
btsc: player: role, power up action target fid rid , Results
1-1: Vommack: Miaka save Araver , Blocked
1-2: mew: Sailor Moon fid block Vineetrika as Shonen, Failed
1-3: Araver: Nokoru hide spy , none
1-4: Slickster: Yui kill Araver , Blocked
2-1: EDM: InuYasha block , no action
2-2: Araver: Nokoru past save _Aura , Post
2-3: TheMafiaCube: L spy Marth , PM Marth is Nana
3-1: Vineetrika: Aizen spy TheMafiaCube , PM TheMafiaCube is L
3-2: Slickster: Yui hide kill , Blocked
3-3: Brainy: Hayate block Vommack , Post
3-4: Marth: Nana save , no action
4-1: TheMafiaCube: L past save Curr3nt , Post
4-2: Araver: Nokoru super block Slickster , Post
4-3: Gnan: Ichigo spy Brainy , PM Brainy is Hayate
---
D4
add Phaze to btsc 1 fails, not enough room
add aura to btsc 2
add vomm to btsc 3
add curr to btsc 4
Phaze replaces Marth
Araver lynched but saved by Inuyasha
---
N5
lots of players have the same action twice, it was totally random though
btsc: player: role, power up action target fid rid , Results
1-1: Vommack: Miaka block , no action
1-2: mew: Sailor Moon spy , no action
1-3: Araver: Nokoru kill Slickster , Post
1-4: Slickster: Yui past save Fat Tony , Blocked
2-1: EDM: InuYasha spy , no action
2-2: Araver: Nokoru kill Phaze , Post
2-3: TheMafiaCube: L save _Aura , Post If Used: Not Used
2-4: _Aura: Conan super block Slickster , Post
3-1: Vineetrika: Aizen past save Fat Tony , Blocked
3-2: Slickster: Yui future block , Blocked
3-3: Brainy: Hayate spy TheMafiaCube , PM TheMafiaCube is L
3-4: Phaze: Nana fid kill Curr3nt as Shonen, Blocked
4-1: TheMafiaCube: L super kill Vineetrika , Post
4-2: Araver: Nokoru block Phaze , Post
4-3: Gnan: Ichigo fid save Gnan as Shonen, Post If Used: Not Used
4-4: EDM: InuYasha spy , no action
0-1: _Aura: Conan block Vineetrika , Post
0-2: Curr3nt: Loki hide spy , none
bads wiped out, all acting bads or shojou were blocked and killed
added brainy to btsc 2, mew to btsc 3
Vomm and Mew are last remaining rivals, do they have any chance?
if Vomm had super blocked Aura and Slick blocked Araver, the night would have been very different.
---
D5
Vommack calls no contest and is lynched
---
N6
btsc: player: role, power up action target fid rid , Results
1-2: mew: Sailor Moon super block _Aura , Post
1-3: Araver: Nokoru save Araver , Post If Used: Not Used
2-1: EDM: InuYasha block mew , Post
2-2: Araver: Nokoru spy Gnan , PM is
2-3: TheMafiaCube: L save , no action
2-4: _Aura: Conan kill mew , Blocked
2-5: Brainy: Hayate 0 , no action
3-2: mew: Sailor Moon spy , no action
3-3: Brainy: Hayate super kill mew , Post
4-1: TheMafiaCube: L block mew , Post
4-2: Araver: Nokoru save _Aura , Post If Used: Not Used
4-3: Gnan: Ichigo hide spy , none
4-4: EDM: InuYasha kill mew , Post
0-1: _Aura: Conan block mew , Blocked
0-2: Curr3nt: Loki spy , no action
Mew killed, game ends
Ad blocker interference detected!
Wikia is a free-to-use site that makes money from advertising. We have a modified experience for viewers using ad blockers

Wikia is not accessible if you've made further modifications. Remove the custom ad blocker rule(s) and the page will load as expected.