Ultimate Marvel Mayhem VIII was a game designed and hosted by Coolkid based on Marvel Comics: Age of Ultron
It was co-hosted by Darth Nox.
It began on May 27, 2015 and ended in a Secret Alliance win in D8 (June 15).
Game Mechanics
Edit
The Day: Will last about 24 hours with a strict end time. During the day, everyone votes for someone to be lynched.
The Night: It will be about 22 hours with a strict end time for receiving PMs, and I must have all PMs in by that time. The post will be written and go up w/ in the next 2hrs.
Addressing the Host: For any questions or comments or anything else that is addressed towards the host, please color the text in red so that it will be easier for me to identify. Thank you
In the event of a Tie Lynch Vote: Both players will be killed
Blocks: Will not have any effect on RIDs and will NOT be mentioned in any post. It will be as if the initial action never occurred. The blocked player will be privately informed that they were blocked, but not by what role. Blocks will stay in effect during the night they were initiated AND the following day. Initial blocking abilities Trump everything else in the event of a paradox.
Powerplay: Due to the structure of the factions, no powerplaying will be allowed in this game. You never know if your teammate is really your teammate…
Meditation: Any night that a player has an action to make, they may forgo all night actions (or actions for the following day) in order to clear themselves of Thanos' mind-enslavement. *After the meditation players will be informed if they had been enslaved.
Anonymity: This game is played where each player shall receive his own unique MM login that pertains to their own name in this game. Although everyone will be able to view the game, only those logins will be given mod-permissions to post in the thread or see BTSCs. ALSO, PLEASE DO NOT CHANGE THE PASSWORD ON YOUR ANONYMOUS ACCOUNT! And please do not share your MM name with players in your BTSC (if you are in a BTSC).
Backups and Inactivity: Inactivity is going to be strictly enforced against. If you choose not to vote or discuss during the day then I need notice via a PM. If you have no ability during the night, I still need to receive a PM. If you show no activity in the thread and I do not receive anything for a full day or night phase, you will likely be swiftly replaced. Backups are always welcome to sign up. All unused backups will receive 1 rep point for being on standby ready to jump into the game. If a backup is called upon to play but is not available, the rep point will be forfeited.
Role Description
Edit
The Super VIIIlains
Some super-powered being have joined together to attain their goals through power in numbers, whether it be world domination, revenge, or simple destruction. But when have a group this troubled ... there's bound to be betrayal.

One random member among them has secretly joined with a Hero, in a quest to rule supreme over all others. As a group they get to make one kill each night (they must choose which member of their BTSC will carry out the attack).

They have BTSC and win as the last faction standing. The BTSC Villains know the ID of Hulk.
Ultron:(Starts with BTSC) A powerful artificial intelligence with the aim to destroy the world. Any day but not two in a row, he may use his expansive control to stop the lynch of any player IF his information network is able to RID his target.

The ability is considered to be used only if it is successful.

The saved player will not have their ID revealed publicly for that lynch.

Must have the RID PMed to the host before the end of the day.

He may submit multiple RIDs (1 for each player) pending the lynch results.

This ability cannot be blocked.

Scarlet Witch (Wanda Maximoff):(Starts with BTSC) The younger of the twins, the only survivors of experiments to create enhanced humans. Each night Scarlet Witch may choose a player to psychically attack the mind of. She PMs a message and the target's name to the host. If she successfully attacks the same player again the following night, she will kill that player. (A save may prevent the initial attack or the second attack). The host passes on the message to the target at the end of the night.

If SW is blocked at night, her message will still go through, but the attack will not be successful.

Quicksilver (Pietro Maximoff):(Starts with BTSC) The older of the twins by twelve minutes. Each night he may use his super-speed to anonymously deliver an announcement to the city. This announcement will be posted in the night post. He may also use his speed to distract a player each night from completing their primary objective (has no effect on Hawkeye's auto-save of Black Widow) he may not choose the same player two nights in a row.

Hulk (Bruce Banner): Having been mind-controlled by the Scarlet Witch, he now reeks destruction for the Super Villains. He knows the identities of all the Super Villains and wins with them, but blends in with the Super Heroes. However, if one of the Super Villains dies, he will be summoned into their midst. Once summoned, he joins the BTSC and takes on the ability of any one Super Villain that died before him. Also, until he is summoned, Hulk may have 2x vote.

If spied, will return a result of "Gamma Interference" due to the experiment gone awry that created him.
Summoning Details:
Hulk will be automatically recruited at the end of the cycle that follows the death of the first villain.

Hulk may only gain an ability once during the game, and only at the time that he is recruited.

Hulk loses his vote ability when he is recruited.
---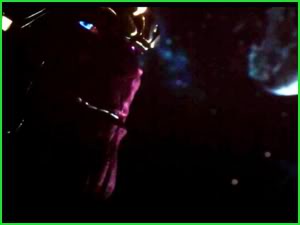 Thanos: (Objective is to be the last one standing) Thanos can analyze and manipulate matter and energy. He has incredible intelligence, durability and strength. He also has telepathic ability, including mind-reading. *Thanos is invincible for the first night and day. **If spied, will return a result of "Gamma Interference" due to his extensive travels through space. **If blocked on an odd night, ability #1 (A&B) will be the one that is blocked (except for the 1st night). If blocked on an even night, the second ability will be blocked. (Thanos will be outed when he dies) Each night he may select action A or B from both of the following main two actions (see details);
Abilities
1-A-> Choose a player to mind read and learn their role PLUS how to copy their 'original unique' ability. Thanos is the only one that is able to ID the members of the Secret Alliance through his mind reading ability. (this does not kill his target, and Thanos is not subject to the limitations of any ability he gains (with the exception of Ultron's lynch stopper)). **IF he targets a Villain, he will only gain the kill ability if he targets that night's chosen killer. **IF he targets Iron Man, he will gain the ability of the distinct attribute that Iron Man is using that night). **If he steals Ultron's ability (and uses it), he will be shown as being saved by Ultron in the post.
1-B-> Any night he may choose a player to mentally enslave (the player will not be informed that they were targeted). The enslaved player will be willing to sacrifice themselves if Thanos is put into immediate danger of death. *All death scenarios occurring on the same night will be redirected to the slave of Thanos's choosing. *A player may not be sacrificed on the same night or the following day that they are enslaved (or on a night that they are meditating). **Any night, Players may choose to abandon their night actions, in exchange for meditating and eliminating any mind-enslavement that they may or may not have effected them. **Meditation is only successful a night following a mind-enslavement (may not prevent mind-enslavement the same night that it is occurring).
2-A-> He may use one of his collected abilities from 1A on any chosen target.
2-B-> He may choose to NOT use one of his collected abilities the current night, in exchange for using TWO abilities the following night. *They must be two abilities that are collected from two different roles. *The two abilities do not have to be used on the same target.
---
The Secret Alliance: (They have BTSC, Objective is to be the last standing)
One Super Hero and one Super Villain made a deal, that they would secretly defect from their respective groups and join forces to win this battle on their own. This independent faction has an additional ability to save (never the same player 2X in a row, & must specify which member will carry out the saving action), AND an additional secret RID ability. **If either is spied, then they show up as they normally would individually. **A successful save will appear to be made by "a soldier" The Secret Ability will be revealed publicly for the first member of the Secret Alliance to be Lynched, but nothing will be revealed if the second member is lynched.
Secret Alliance
Your secret ability is the RID portal. Each night, you may switch the actions taken on any two players if you correctly RID both.
Save: May not be used on Black Widow and may not be used on Villains. May not be used on the same player two nights in a row.
---
One of the greatest Super Hero alliances to have ever existed.
Their jobs are to rid the world of the menaces that threaten them, and restore order.
They win as the last faction Standing
Captain America (Steve Rogers): A soldier fighting to protect the civilians. Picks a target to protect each night. Cannot pick the same target to save twice in a row. Gains BTSC with War Machine if there is any form of interaction between them (If Cap and WM choose to save the same player, or if Cap chooses to save WM, or visa versa.) Cap and WM's successful saves will be ambiguous in the night posts except when they meet, and will appear as by "a soldier". **Cannot successfully save Black Widow. **If spied, will return a result of "Gamma Interference" due to the Super Soldier serum that created him.

War Machine (James Rhodes): A soldier fighting to protect the civilians. Picks a target to protect each night. Cannot pick the same target to save twice in a row. Gains BTSC with Captain America if there is any form of interaction between them (If WM and Cap choose to save the same player, or if WM chooses to save Cap, or visa versa.) WM and Cap's successful saves will be ambiguous in the night posts except when they meet, and will appear as by "a soldier". **Cannot successfully save Falcon. **If spied, will return a result of "Gamma Interference" due to signals transmitted and received from government sources.

Iron Man (Tony Stark): Over the years, Tony Stark has assembled a great collection of various armors. Each night, in an effort to "keep things interesting," Tony wears a different suit to fight in.Night: 1-Classic Suit (Save), 2-Stealth suit(Spy), 3-Veronica (Block), 4-Mock 5 (Kill), 5&beyond-Choice of any previous armor (but not the same two nights in a row). Then Iron Man may select a player to use it against (including himself).

Vision: An android created by Ultron who was combined with Stark's JARVIS AI to become something entirely new. Made of the strongest element on earth, Vibranium, he cannot be killed at night. However, he is uncertain of his own existence and wary of others' acceptance of him, and will leave this world at the end of the day if at any time he gets 50% or more of the total possible votes against him (this includes the influence of Fury's ability) or if he has plurality at the end of the day. His vote counts as zero (though Fury may still gain from predicting his actions). Every night Vision may use his great power to incapacitate a chosen player for the night. May not choose the same target 2x in a row. Also, in a strange twist of fate, he has allied with Hawkeye to protect Black Widow.

Falcon (Sam Wilson): Equipped with technology that permits flight. Each night he may stealthily track down and scan a particular player. (PMs the Host the name of a player each night, and the Host PMs the role following the night post). Additionally, if Falcon so chooses, he may assist his target and give that player an additional use of their action to be used on the following night.

Thor: Any DAY but not two in a row, he may choose a player to kidnap and run off with on the bifrost for up to 48 hours (One night and one day cycle, takes effect at the end of the day that the PM is received). Thor must PM the host the player's name before the day vote ends. That player may not use any night or day power or vote, and will only able make only 1 post while stuck in the Thor's grasp (If the kidnapped player chooses to make more than one post, or chooses to make a vote that will not count, HAMMER… and the player will be unable to act for another night). The kidnapped player will still be subject to the lynch AND night actions while in the Thor's grasp. This kidnap will not be mentioned in any post. **Thor may release the target at any time (takes effect at the end of that cycle). **Thor cannot kidnap himself. **If blocked at night, Thor would not be able to initiate a kidnap the following day, and/or would be forced to release anyone he was currently holding.

Nick Fury: Having faked his own death, Fury now works behind the scenes to disentangle the web of his enemies. Each night he can set traps by making (1/4)*n different predictions about what specific night actions will take place (Role-Y will choose Player-X, and may not predict any sort of inactivity). For each trap that he lays correctly, the role that falls for the trap will lose their vote the following day, and Fury gets that additional vote in the following day's lynch as his own. If he gets all predictions correct, he will have perfectly orchestrated his traps, and be safe for the night in addition to the additional votes that he gained. (the results of 1/4*n will always be rounded down but never equal less than 1, n=number of living players going into the night) **If blocked, he loses all guesses. **Fury may not predict meditation.

Hawkeye (Clint Barton): A master spy and archer loyal to protecting his friends and family. Any night but not two in a row, Hawkeye has the ability to kill someone using a wide array of techniques. However, if Black Widow has a successful kill attempt made against her on the night that Hawkeye is attacking someone, then he abandons his initial target and kills the player that is targeting Black Widow (only applies to Scarlet Witch if it's the second attempt) and saves her. If Black Widow is attacked on a night where Hawkeye is inactive, he will just save her and will not kill the attacker. Hawkeye may not target Black Widow to kill. (knows her ID).

Black Widow (Natasha Romanoff): Expert assassin with red in her ledger. As long as EITHER Hawkeye or Vision is alive, Black Widow cannot be killed. However, if Hawkeye dies, she becomes a vengeful maniac gaining the following ability. Every night, she may choose to do only one of the two following actions (may not do the same action two nights in a row):



1- Act as a stealthy vigilante, and kill a chosen player to avenge her best friend.
2- Use her elite skills and act as a bodyguard to a chosen player.

Details:

* If ANY night action is taken against the protected player, then the player making the action will be killed by BW, and BW will be fine (does not effect daytime abilities).

**BW cannot be enslaved by Thanos.

Host's Summary
Edit
The Villains have terrible luck this game

with the saved kill n1, the kill on Thanos who had enslaved Kappa n2 and the RID portal messing up the other two nk's

Gamma undergoing a persona change in the middle did not help

Omega/Thanos put forth a good effort except was not able to figure out how to make use of Nick Fury's ability and hence ended up giving up at the end

Two of his enslavements were RID portaled which was a bit funny. Very well played game by the goodies up until they lynched 4 goodies in 2 days in the end

A great effort by Gamma v1 at the beginning of the game and by Epsilon at the end. Gamma v2 getting Sigma/Vision lynched was interesting

I thought Epsilon/Black Widow could have played on that point to make herself appear less likely the SA

The SA's had a bit of luck that Kappa died early and hence Gamma was able to infiltrate into the Villain btsc from d2 onwards. They were unlucky that Theta ended up dying and the nk with him.
Delta did a fantastic job stepping up as town leader initially. Rho stepped up towards endgame and had good analysis. Omicron as well, and he had some spot on predictions. Honestly I have no clue what occurred at the end there


There were quite a few restrictions on the use of Black Widow's ability and the use of the RID Portal. In hindsight, I would have restricted the use of the SA save on Hawkeye and RID Portal on Hawkeye as well, albeit it had no effect on this particular game. Ah well, it was certainly an interesting game to watch. Thread is now open to posting on regular accounts.

After some difficult consideration

I have decided to award the MVP to Delta/Sinsun for his leadership and influence in the game thread as well as identifying the non-goodies in the game fairly quickly. Congratulations Sinsun, and well played by all

By coolkid
Game Idea and Expectations
Edit
Special commendations
Edit
Host disappointments
Edit
Alternate endings
Edit
Winning Faction
Edit
Secret Alliance
Hulk - Gamma - Framm

Black Widow - Epsilon - Auramyna
Day and Night Posts
Edit
Intro N1 D1 N2 D2 N3 D3 N4 D4 N5 D5 N6 D6 N7 D7 N8 D8
Prologue
Somewhere in Russia
Nick fury lay gasping his last breath as he looks up at what he assumes is a man in a red cloak trying to absorb every detail of his surroundings as he feels his life slipping away. "Did you think you were actually getting away fury?" The mystery man asks mockingly
"Doesn't hurt to try" Fury says while groaning in pain and kicking out with his last bit of strength to try and keep his distance.
"thunk"
The Man in red doesn't move and inch and as Fury dies he makes a note of what he's seen and then closes his eyes.
---
Shield helicarrier
Nick fury sits at his desk looking at cup of coffee. He felt strange like he always did after watching one of his replicants die, he wasn't sure why but when he went back to living after he's been "killed" just feels like being brought back to life to continue the job. At least this time his replicant got some info to share instead of just being a dummy to thwart another sloppy assassination attempt.
"sir" his assistant said from the door to his office "The heroes you asked for are here"
"All of them?" Fury asked surprised
"Except spiderman, sir. Something about doing commercials for Playstation"
"That'll have to do" He responded while rising from the desk and walking to his meeting.
---
"Okay, im cutting the crap Avengers" Fury says walking into the room without breaking stride looking to the heroes he's called in."We have a situation"
The TV behind him springs to life as he speaks showing an image of a woman dressed in a red costume
"This is Wanda Maximoff, her allies call her the Scarlet witch and at this moment we are unsure of what her powers are but odds are some form of magic as when she noticed our informant her hands glowed red when she noticed him"
"The next person i need to show you is her brother Pietro Maximoff" Fury continues as the picture behind him changes to a man with white hair and a lightning bolt on his costume
"his alias is quicksilver and as his name suggests he moves at impossible speeds it is unknown what his top speed is or if he has any other powers."
"These two along with a red cloaked man have been seen in many research labs in the past month and that makes shield worried"
"What kind of Research are we talking here?" Tony interjects "Genetically modified fruit? The place where they made Moon sand?...."
"Gamma Radiation" Nick says cutting him off
The heroes in attendance look to bruce banner and then back to fury, obviously realizing the gravity of the situation.
"what kind of intel do we have on the man in the cloak?" Cap asks trying to keep the group on track
"As of now we only know that he wears some sort of armor under that cloak as when attacked he didn't even flinch…"
At that the lights in the conference room turns off and the picture on the screen is replaced by a glowing red face.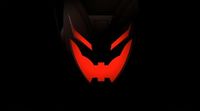 "what's going on here" Tony says
"I think this has gone on long enough" A metallic voice responds
"who are you?" Captain america says standing up from his chair
There is only silence as the avengers realize they can no longer hear the familiar hum of the helicarriers engines.
"Enjoy your flight Avengers" With those words the Helicarrier begins to fall.
Night 1
Above the City of New York
It seems like when looking at a large object like the helicarrier is falling it would make a lot of noise… but surprisingly no one noticed that thousands of tons of metal were descending on them while they walked around the streets. If someone listened close enough they might have heard something break the silence, the sound of metal being ripped to pieces by a screaming mad Hulk as he jumped out of the flaming wreckage of the shield helicarrier Black Widow held close as he fell. The other heroes didn't take very long to follow suit as those that could fly carried those who could not.
Before any of the Avengers could think of a plan the engines of the helicarrier started up again quickly becoming too loud to yell over and exploding large chunks of burning metal bursting into the nearby buildings turning New york into a warzone.
"Odins beard" Thor says in Disbelief
"Priority one is the civilians" Captain America yells into his com "get as many people as possible out and then we find out who that red face was"
The Avengers split up into teams of 2, Vision and Hawkeye, Falcon and Captain america, Ironman and Fury, and Hulk and Black widow Each team moving to a different part of town to save who they can.
---
With all that is happening right now Iota is trying his best not to die, and after a quick inspection of himself he was proud to say he only had a few cuts and scrapes but nothing too serious. As Iota walked though he started to feel a pain building up in his head.
"Thats odd" Iota thought to himself " i don't remember hitting my head"
He kept walking but the pain got sharper and sharper until he was curled up in a ball feeling his fingers grow cold, a ringing getting louder in his ear. The man started to cry out as he felt the worst pain he has ever felt when suddenly he felt a shock move through his body momentarily making him lose control of his muscles.
"Speak to me buddy you okay?!" Iron Man says
"What….D-Did you D-Do to me?" iota responds between gasps trying his best to regain his composure
"You had some kind of nano bot in your blood it was attacking your brain, trying to change you somehow…. i stopped it by shorting them" Ironman explains "you alright? What's your name?" "Iota" he replies
"Alright you aren't okay" Ironman assumes from the name "i'm taking you to safety"
With that Ironman picks up Iota and moves him to somewhere safer
---
On the other side of the city
Black widow had been looking for The Hulk ever since they landed in New York, he had practically thrown her away and then ran off after something she couldn't see.
She was rounding a corner when she heard a loud swish and felt something taped to her back, not only was this paper brand new and white (which was already weird with al the rubble around) but the writing was really neat and well done and it said in big letters
"Dear Heroes,
Can't catch me. I'm the Flash! Oh wait, wrong comics.
Love,
Your dearest Pietro
Day 1
The rubble of New York


The One-Above-Alll stood in the sky watching the sunset as he had many times before in many different places and in many different worlds. He didn't look down but he felt what was happening below him, the heroes trying in vain to save everyone and the Ultron using the chaos to try and rid the world of the avengers so the world would be his.
He looked down at the scene before him and like all the other times he felt no remorse, he had seen worse in other universes. He had seen the heroes live and win, or lose and die countless times all of this was only to keep him amused. To this end the One-Above-All summoned a wrench to throw into the machine that was this story.

A beam of light touched the ground and out strode Thanos, a man meant to be on the other side of the Galaxy.
"HEROES!" The One-Above-All Spoke into every mind at once "There are those among you that mean to do you harm, you alone may not be able to stop them but all you need do is think their name and they will be wiped from existence."
With that all heroes simultaneously thought their answer……. "Alpha"
"Alpha, You have been chosen…. begone" Commanded The One-Above-All
"If you're doing this for the reasons i think you are, you're making a mistake" Ultron interjected
"You have no place here false god, speak now and pray i don't purge you from this world" The One-Above-All threatens
"I propose you let Alpha live, and i can put on the best show you've ever witnessed" Ultron explains
The God thinks to himself for a moment before replying "Alpha lives for now, but if i grow bored you will wish i had only erased you."
Night 2
North part of New york
Mu hides in his apartment as the gold light of the sun vanishes again. In the past 24 hours he had seen more than he ever wanted to see, first he saw superheated metal falling from the sky, then he'd seen The Hulk run by screaming, and now he's pretty sure he'd heard the voice of god…. today had not been his day.
Mu had finally worked up the courage to move to make himself when he heard a high pitched whistle, he was curious for 2 seconds before Hawkeyes Arrow hit its mark square in his chest killing him instantly.
---
Captain america stood by a fire with a few refugees, too late in the night to lead them away. The people he was with were cold and tired and wanted to get to safety as soon as possible but each of them new not to question Captain Americas leadership.
"You all get to sleep i'll stand watch" Captain America said, this would not be the first or last time he went without sleeping. Before anyone could go to sleep they heard the sound of thrusters which made them all jump.
"it's a friend" The Captain said to put them at ease and then directed at the new arrival "How goes the rescue"
Warmachine opened his helmet so he could speak
"Not good, the buildings collapsed further south and so far we've only been able to find a few. and now with our coms being jammed it's almost impossible to coordinate rescue attempts."
"Any word from stark? i understand your suit and his use a different network than ours" Captain asked
"last thing i heard was he managed to save someone from some sort of nanovirus but then our tech went out too…. whoever is doing this is way too advanced to be human"
"... you've done well soldier, you can stay here for the night and help me move this group tomorrow"
---
Makeshift Kingdom of Thanos
Thanos sits upon his throne fuming he had been summoned like some sort of toy, him, the Titan Thanos. More odd still he had none of the Infinity stones he had collected with him. First he had to devise a goal, he knew he was on earth because everything was so primitive, did he feel like destroying everything or enslaving the population?
While pondering the fate of the Human race he heard a click and the sound of a high powered laser being fired. Before the laser could hit Thanos held up the crippled body of Kappa to take the hit turning his body to ashes the laser then bouncing harmlessly off of Thanos' body.
"Come back when you have a weapon that can kill a GOD" Thanos taunts as he sits back down
"Only a matter of time " Ultron thinks before moving back to the shadows.
Day 2
Remains of New york
The sun rose once again and with it the One-Above-All stood above the destruction waiting for the seconds to tick by. When exactly 24 hours had passed since he called for a vote the sky grew gold and he once again spoke to the people.
"Today there is no vote, at the promise of a more exciting reality i spared Alpha… but today you are mine to do with as i wish"
With a word Alpha Vanished without a trace, not dead… just gone
"Scarlet Witch, Welcome to Battle world" Exclaimed The-One-Above-All (See UMM IX "Secret Wars" ….Maybe)

(Disclaimer-Flavor text below)

Having finished his work The god was about to leave when a tired went flying by his face, unflinching he teleported down to speak with the man who had the nerve.
"How DARE you summon me like some sort of play thing!" Thanos yells running forward the ground breaking beneath his mighty steps as he barrels towards The-One-Above-All knocking him down and holding him by the neck.
"You aren't afraid? Im not sure if im impressed by your courage or sad with how mad you've become"
"What need do i have to be afraid of a frail old man. I AM THE GOD KING THANOS" With that The mad titan starts punching, each punch breaking the ground "I RULE PLANETS, I RULE GALAXIES, THERE IS NOT A BEING IN THIS WORLD WHO DOES NOT FEEL MY NAME."
"Is that how you do things Thanos? You feel threatened so you throw tantrums like a child…" The One-Above-All stands behind Thanos unphased by the fit of rage.
"I see, so apparently the great creator is to afraid to fight." Thanos taunts
"I show my power by not having to fight you, the heroes in this city will defeat you for me…" The One-Above-All starts to vanish "And if you win, then you might have earned yourself a prize worthy of the suitor of Mistress Death…"
The gold light leaves the sky leaving only more questions.
Night 3 - Throne of Thanos
Thanos sat at his throne no longer fuming, but plotting. Before he had been aimless, wondering what to do, but his situation made clear the previous day. Thanos had determined that in order to prove he had no equal in this universe or any other he was going to kill the One-Above-All, but in order to flush out the old coward he first had to win this foolish game he had been dropped into.
"With my strength now i am more than capable of destroying the Avengers, but i need to kill the green one his strength may not be enough by himself, but paired with more strategic minds he may pose a problem"
At this moment Thanos wished he had been teleported with his gauntlet, he had collected 3 stones already… with that strength no one in the universe could match his raw power. With that in mind Thanos determined not to stand and let nothing happen but see if the weaker heros knew anything of the infinity stones.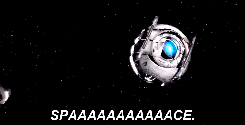 Day 3 - Rubble of New York
The sun rose once more, despite all that had happened and all of the people that had been lost. The sun shined down on what was left of the city, on the countless lives that had been lost, the day moved on like nothing had happened.
War was nothing new to Thor(Beta)(Beta), he had known it for thousands of years. Thor(Beta) had battled frost giants, dark elves and countless other enemies… but never did a battle seem so pointless. In his previous battles Thor(Beta) had proven himself over and over again, winning battles and glory for his father… but in this battle there was no glory, no war trumpets or armies. Thor(Beta) felt like he was in a nightmare, he didn't know the size of the enemy forces, their powers or sadly…. how many of his friends were left and As Thor(Beta) thought this he felt his hammer getting heavier in his hand.
"HELP!" Cried the voice of a young boy
Thor(Beta) wasted no time flying off to find the child in need of help and found him very quickly, once he landed he walked over to the boy who looked strangely okay…
"What are you doing alone small one? where are your parents?" Thor(Beta) asked
The boy just looked sad and shrugged, Thor(Beta) hadn't been that young for thousands of years but he wasn't heartless. Thor(Beta) set down his hammer(to make himself look less threatening)and walked toward the child with a hand extended.
"I'm glad i came when i did" Thor(Beta) said reaching out his hand to hold the boys
The boy took his hand and walked with Thor(Beta) back to his hammer.
"As am i" The voice of the One-Above-All said as he picked up Thor(Beta)s hammer "Come with me Thor(Beta) Odin-son, We have much to talk about for your role in what is to come"
With that the pair vanished to Battleworld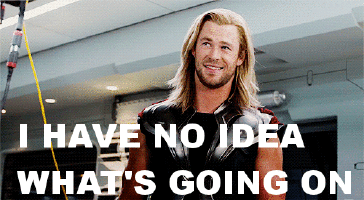 Night 4
Sewers of New york It may not be the most beautiful and wonderful smelling places but Theta found that the safest place for him to be was in the sewer, for the life of him he could not picture Dr.Doom or Thanos walking around the sewer. So far his plan had worked decently well, the only drawback is that he is now hopelessly lost… he had passed by several exits but had not worked up the courage to actually go up and see where he was especially after all the noise he had heard in the previous days. He was walking around a corner when he saw something very out of place, what looked like a very expensive vase with flowers in it, curiosity got the better of him and he went over to see what it was, it had a card… even more strange, it read:
Dear Theta,
Sorry about the whole killing you thing.
Love,
Tony
After reading the note he panicked and ran but Ironmans bunker buster vaporized him before he could make it 3 steps
---
Somewhere not weird in New york(AKA a building)
Sigma decided to take a peek out of the building he had lived in for the past few days… everything seem quite. He needed to leave, if he stayed in one room for any longer he was sure he was going to go insane, no man was meant to stay alone in the same place for so long.
Sigma ran across the street and got about halfway before he heard in inhuman roar and a crash. For a moment Sigma froze in fear and then he tried to run. He heard the ground crack behind him and he started to scream in fear as he felt a giant hand wrap around him
"Hulk SMASH" The Hulk yelled as he slammed Sigma into the ground leaving a crater
The hulk then slammed wildly as sigma before losing interest and jumping off, leaving sigma in a crater.
Sigma got up from the crater and patted himself down
"How…..What?" Sigma said shaking

After a quick check Sigma found he had no broken bones, no cuts and not even a scrape… the worst to happen to him was that he had wet his pants in fright. Sigma determined it was best not to question the merciful god that had decided to spare him from being turned into paste and walked back to his room.
"Perhaps this room isn't that bad…" He said going to sit back down.
Day 4 - New york("Sigmas crater")
The One-Above-All stood in the crater remembering the scene that had happened just a few hours ago and smiled, to him that was the most enjoyment he had gotten in thousands of years and he almost laughed remembering how sigma dismissed his near death experience. He could have stood there savoring the moment for a while but he knew he had a guest coming.
"Ah, you're here" The One-Above-All said "Did you see what happened here before? This guy almost got creamed"
"Who are you? and what are you talking about?" Gamma asked
"Ah, i guess you had to be there" The One-Above-All Said, Today he looked like a normal man in a Marvel T-shirt "Anyway, im here to talk to you about a few things…."
Before the One-Above-All Could finish Ultron Lands in the crater.
"I Didn't Realize you had a lawyer…" The One-Above-All Says Feigning surprise "And an expensive one too from how shiny he is"
Without a word Ultron grabs Gamma and flings him over his shoulder before flying away at top speed.
"Alright then! I'll Catch you some other time we'll go out for dinner then" The One-Above-All Says before dissappearing
Night 5 - Above the ruins of new york
The One-Above-All sat and waited for the night to pass , below him he heard no explosions and saw no lights but he knew why, and it was to be expected. The mighty heroes and villains below him feared for their lives, and they should… for their lives could end in a moment. So he watched as he had in many other universes as each heroes determined what lines they were willing to cross in order to survive.


Day 5 - Wreckage of Yankee stadium
The One-Above-All sits in a chair chewing on popcorn, looking at the empty field with a smile on his face. Without looking away The god Teleports Gamma to the chair to his left, Gamma looking surprised until he looked over to see the same man as before, dressed in a red marvel shirt with a yankees hat on.
"Nice tah see yah again, This time without your lawyer friend eh?" The One-Above-All asked
"I don't even know whats going on, why am i here?" Gamma asked
"To watch the game of course" The god responded jokingly " It's getting to a good part"
"i dont see a… " the hulk started , and then he saw it.
He was looking through a hole, seeing his friends fighting monsters, and villains and even each other.
"What am i looking at?" Gamma asked "This can't be real"
"It is, and i want you and that Hulk of yours to fight for me there" The One-Above-All said before throwing him through the portal into Battle world. The god took a few steps before turning to Sigma who stood a few rows back behind a pillar.
"Did you think i would not see you Vision?" The-One-Above-All asked her scarlet hair flowing down to her shoulders
"Why do you look so familiar" Sigma asked tears in his eyes
"You don't remember me dear?" The One-Above-All asked walking through the portal backwards "You said we would always be together"
Without a word The Vision willingly walked through the portal to his doom
Vision has left this world.
Hulk was lynched and revealed to be Secret Alliance
Your secret ability is the RID portal. Each night, you may switch the actions taken on any two players if you correctly RID both.
Night 6 - Center of New york
The avengers had not heard from one another for several days, but each member assumed that the rest of their team was alive. if they allowed themselves to think that they had lost they would no doubt lose all their will to fight. The will that they needed to keep the people of New york safe, a few nights had passed since the helicarrier had exploded and sent burning shrapnel to the ground, and since then almost all of the the survivors had been evacuated by the heroes. Any attempt the U.S Government had made to make it into the city to assist the avenges had been met with force on a monstrous scale leaving the wreckage of helicopters, planes and tanks laying around the outskirts of the town.
The heroes may not have spoken to each other recently but they all felt the same thing, something was getting stronger in the northern half of the city, and they needed to stop it.
Day 6 - Throne of Thanos
Omega/Thanos sat in his throne lamenting his luck, over the week he had been stranded on earth he had found nothing of importance, no stones, and no boosts in strength. Omega/Thanos knew he could beat the Avengers but what was the point of destroying them if no matter how hard he tried he couldn't beat The-One-Above-All. He had tried for longer than most had lived to get the attention of his love and he believed when he was face to face with the god that if he killed him she would have no choice but to take notice.
"Ah, and now the 'God king' Sulks" The-One-Above-All taunts
"i am in no mood for your games, if you've come to finish me then do it. it would not be the first time i've died." Omega/Thanos said defiantly
"I've not come to kill you, only offer you a chance to challenge a man to become god of the new world." The god replied "Surely then Mistress Death would be yours"
Omega/Thanos paused for only a moment before stepping forward silently giving his approval, before he knew what happened Omega/Thanos found himself Standing on round platform in the dark, looking around he saw one other person but couldn't tell who it was. IT did not matter who he had to kill or why, when it came to Mistress Death he would do anything to win her love.
"You fool, only one can become God and none is more deserving than DOOM"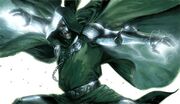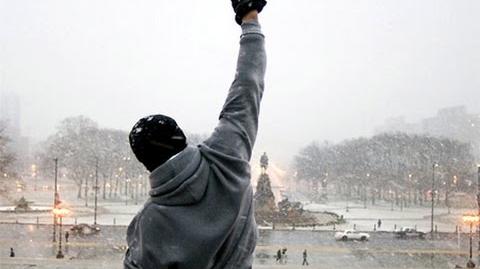 Night 7 - Throne of Thanos
The heroes arrive at the area, they had felt a looming darkness but last night it had disappeared suddenly. The heroes looked around and saw only corpses of the innocent that some monster had used to entertain itself, scorch marks and large fissures where the ground didn't meet. All of this evidence pointed to a fight that had happened previously and ,judging from the damage to the area around it, a large one. All of the heroes around wondered what had happened, who won the fight… and if the person that won was on their side.
Each hero slowly split up, wary of trusting the others after what they had seen over the past week, at this point you didn't know who was the enemy until you felt the cold steel of a knife between your shoulders

Day 7 - the foot of what's left of avengers tower
Lamda and iota walk to meet the one above all at the foot of the tower, when they are 10 feet behind him the God speaks up.
"You know, you both had so much to offer, one a genius and the other a born hero" the one above all said with reverence
"You keep talking about us like we're dead" ironman/iota said
"Not dead no, but sadly after today you won't be you anymore Tony, and war machine might not even exist. It depend on who wins the fight"
"The fight for what?" Lamda/war machine finally spoke up
"For who gets to be God of course.." The One-Above-All stated
"And I wasn't invited? I'm hurt" Tony said pretending to be hurt
"You're smart Tony but you're not cut out for the job" Finally getting the last word the One-Above-All teleported both heroes and moved on to the next person on the list.
Night 8 - Foot of Avengers Tower
2 suits of armor stand vigil over a quite city, no one dares to move. Each too afraid to be the first to throw an accusation, each hero knowing that one among them was not their friend. Each hero stayed alone and planned, for they knew that the next day could be the last.

The One-Above-All stood and admired the scene before him, nothing was certain… the next day was a vortex of changes to the future, each thought or idea the heroes came up with changed things, it was like watching a painting change and each time it changed it just became more beautiful in it's complexity.
It was almost enough to make him sad it was ending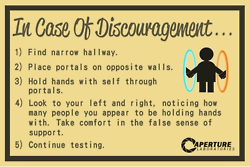 Day 8 - Throne of the Fallen Titan
The One-Above-All sat on the throne, in front of him sat 4 Heroes all kneeling. They came to him desperate and wanting answers, and tonight he would give them to them. The One-Above-All stood up and strode over to the Heroes motioning for them to stand up.
"You're here because i'm done" The One-Above-All starts "You're here because for one last time i wanted to be amused by you all and i couldn't be more pleased with how it turned out"
"What do you mean….last time?" Omicron/Fury asked worried
"You don't need to Worry" The One-Above-All Responded "I'm much more interested in the winner of my little game"
With a wave of his hand he paused the other three heroes with surprised looks stuck on their faces and turned to look at Epsilon/Blackwidow.
"Oh don't worry, i'm just congratulating you" The One-Above-All said changing forms to an older man with round glasses and slicked back hair. " I'm impressed, you managed to play with the big dogs...Mad Titans, Sentient robots, and you even let more than a few of your friends die…. and for what? What was so important that you betrayed your new family?" ​
Without hesitation Black Widow pointed a gun to the old mans head
"Bring him back" Black widow said, no stumbling or any sign of any doubt in her voice "Bring Banner back now or i swear i will find a way to kill you"
"I see" The One-Above-All Stated "But he's waiting for the next game to start….. the only way for you to see him again would be to say….. join him"
Black widow considered for a moment before emptying the clip for her gun into the head of the god before her, she knew it would do nothing but it certainly made her feel better to shoot the smug god in the face.'
"I'll take that was a yes then" The One-Above-All said tauntingly opening the portal for her
"I thought you said i won" Black widow said while walking towards the portal " it seems like i've won nothing"
"Ah but you did win, i'm sending you to be with your love AND you're the only one that remembers this world! so you have an advantage during the next game" The old man said " just try not to screw up and get crushed by your crush…"
With that the portal closed and the world started to dissolve the heroes lost, the world and universe was destroyed. All for love
---
Somewhere after the credits have rolled 8 years have passed since the above events, all world and all universes have ended to form this new world, a combination of all, and mixture of what god managed and wanted to keep safe.
God sits at the Foot of the world tree as the heroes walk into his chambers and kneel.
"Hail God Doom" Dr.Strange exclaims
Game over, Secret Alliance wins!

Many thanks to Darth Nox for writing the fantastic dp's and np's

End of Game Roster
Edit
Prince marth85 - Alpha - Scarlet Witch

- Lynched D2

Sinsun1 - Delta - Captain America

- Lynched D8

Plasmid - Rho - Hawkeye

Akaslickster - Sigma - Vision

- Left D5

Dr.Saab / Framm - Gamma - Hulk

- Lynched D5

Benjer3 - Theta - Quicksilver

- Killed N4 by

Iron Man

ShadowAngel - Kappa - Ultron

- Sacrifice N2 by

Thanos

Boquise - Mu_ - Falcon

- Killed N2 by

Hawkeye

Auramyna - - Epsilon

- Black Widow

Jay Gold - Iota - Iron Man

- Lynched D7

ThunderThighsMyasishchev - Beta - Thor

- Lycnhed D2

Dd515087 - Omega

- Thanos - Lycnhed D6

Araver - Omicron - Nick Fury

- Lynched D8

Barcallica - Lambda - War Machine

- Lynched D7
List of actions
Night 1
Super Villains

Ultron Kappa - nk Iota
Scarlet Witch Alpha
Quicksilver Theta - block Rho, broadcast: "Can't catch me. I'm the Flash! Oh wait, wrong comics."

Super Heroes

Captain America Delta - save Rho
War Machine Lambda - save Omicron
Iron Man Iota - save Iota
Vision Sigma
Falcon Mu_ - spy Alpha
Thor Beta
Nick Fury Omicron - Vision targets Lambda, Scarlet Witch targets Sigma, Thanos targets Kappa
Hawkeye Rho

Secret Alliance

Hulk Gamma
Black Widow Epsilon
SA's RID portal Sigma as Thor and Mu as War Machine

Independent

Thanos Omega - enslave Kappa
---
Night 2
Super Villains

Ultron Kappa
Scarlet Witch Alpha - attack Gamma
Quicksilver Theta - block Mu, nk Omega

Super Heroes

Captain America Delta - save Iota
War Machine Lambda - save Iota
Iron Man Iota - spy Omega
Vision Sigma - block Iota
Falcon Mu_ - spy Theta
Thor Beta
Nick Fury Omicron - Thanos chooses Gamma, Quicksilver chooses Mu, Hawkeye chooses Alpha
Hawkeye Rho - kill Alpha

Independent

Thanos Omega - mind read Iota

Secret Alliance

Hulk Gamma & Black Widow Epsilon
SA's RID portal Mu as Falcon and Alpha as Scarlet Witch
Hawkeye's kill is RID portaled onto Mu
---
Night 3
Super Villains

Ultron Kappa
Scarlet Witch Alpha
Quicksilver Theta - block Lambda, nk Delta

Super Heroes

Captain America Delta - save Lambda
War Machine Lambda - save Omicron
Iron Man Iota - block Delta
Vision Sigma - block Omicron
Falcon Mu_
Thor Beta
Nick Fury Omicron - Thanos chooses Omicron, Quicksilver chooses Theta
Hawkeye Rho

Independent

Thanos Omega - spy Rho, enslave Theta

Secret Alliance

Hulk Gamma
Black Widow Epsilon - SA Save Beta
SA's RID portal Theta as Quicksilver and Omicron as Nick Fury
Thanos attempts to enslave Theta, Omicron is enslaved instead. Vision attempts to block Omicron which is RID portaled and blocks Theta and thus the nk instead

---
Night 4
Super Heores

Captain America Delta - save Omicron
War Machine Lambda - save Iota
Iron Man Iota - kill Theta
Vision Sigma - block Delta
Falcon Mu_
Thor Beta
Nick Fury Omicron - meditate
Hawkeye Rho - meditate

Independent

Thanos Omega - spy Theta, enslave Sigma

Secret Alliance

Hulk Gamma - SA save Lambda, nk Delta
Black Widow Epsilon
SA's RID portal Sigma as Vision, Delta as Captain America
Villain nk is RID portaled onto Sigma.
Thanos attempts to enslave Sigma, Delta is enslaved in his stead.
Omicron is freed of enslavement.
Sigma is RID portaled into blocking himself

---
Night 5
Super Heroes

Captain America Delta - meditate
War Machine Lambda - save Delta
Iron Man Iota - save Iota
Vision Sigma - meditate
Falcon Mu_
Thor Beta
Nick Fury Omicron - Thanos chooses Delta, Vision chooses Gamma
Hawkeye Rho - meditate

Independent

Thanos Omega - mind read Gamma

Secret Alliance

Black Widow Epsilon - SA save Beta
SA's RID portal Gamma as Hulk, Omicron as Nick Fury (failed to to failure to specify clear)
---
Night 6
Super Heroes

Captain America Delta - save Iota
War Machine Lambda - meditate
Iron Man Iota - meditate
Nick Fury Omicron - meditate
Hawkeye Rho - meditate

Independent

Thanos Omega - mind read Rho

Secret Alliance

Black Widow Epsilon - SA save Rho
SA's RID portal Rho as Hawkeye, Omicron as Nick Fury
---
Night 7
Super Heroes

Captain America Delta - save Rho
War Machine Lambda - save Lambda
Iron Man Iota - save Iota
Nick Fury Omicron - meditate

Secret Alliance

Black Widow Epsilon - SA save Rho (failed due to "not twice in a row" rule)
SA's RID portal Iota as Iron Man, Omicron as Nick Fury
---
Night 8
Super Heroes

Captain America Delta - meditate
Nick Fury Omicron - Hawkeye chooses Omicron

Secret Alliance