VNA Mafia was a game designed and hosted by Unreality based on Core Wars

It began on April 07, 2009 and ended in a Mutaters win in D7 (April 21st, 2009).
Game Mechanics
Edit
Night and day of course are just phrases, there is no actual night and day. Rather everything takes place in CPU clock cycles called 'rounds'. However, due to the alternating nature of gameplay, the day/night terminology of Mafia has been adopted to describe the events occuring. During night (which begins the game), programs utilize different abilities ordained by their code. During the day, the programs have devised a democratic system of voting to determine the Mutaters among them by popular vote, realizing that the power of the majority is the best bet to have a fighting chance against the sneaky Mutaters...
The basic rules described by the guide are taken to be canon, including no BTSC (unless you are an Imp or a Mutater), no PM repping, no ghostposting, no revealing information after death, etc.
The situation is dire, and the fate of the Array is in your hands... you are the players of this dangerous game... some of you are the intelligence behind the sinister Mutaters, preparing your moves to eliminate the Programs that stand aganinst you... some of you are Programs, trying to stay alive and stop the Mutaters from infecting the system. Only one side can win. It's in your hands now.
three more things:
the binary code in the topic description spells something ;D
there's a lot of Program roles that you might call "passive", that is, they don't have any active abilities in which they PM someone's name to me or anything. I've gotten a few PMs that I would call semi-incredulous that they don't have any sort of "active" ability, so I wanted to address this publically... the game was designed that way. Perhaps people are used to games where every role has tons of flashy active abilities, but this game is more subtle (and also realistically keeping with VNA) and balanced... I just want to say, don't underestimate a passive ability. In many ways, the passive abilities in this game are more powerful than the active ones. When used correctly, the passive ability can make a player very powerful - but the key (and the reason I like passive abilities for VNAM) is that it takes strategy and planning to make it work, not just sending in a name. That is, you have to be the active counterpart of the passive ability. Or you can sit back and be a player and let the passive ability work for you in the background - either way is a different but effective strategy. It's up to you biggrin.gif
good luck to everyone playing, and to both sides
---
CLARIFICATIONS

a few reminders and/or clarifications about the Phage (and also Scanner & Guzzler):
what you see in the role desc is what you get - that is, there's no penalty for a wrong Phage guess (but they only get 1 per night of course - like the Scanner and Guzzler, they learn the results after the night post is up)
the Phage's kill is blockable by the Reviver ONLY IF THE REVIVER PROTECTS THE VICTIM ON THE EXACT NIGHT OF THE VICTIM'S DEATH
if the Phage selects the Hopper and matches him/her correctly, they are told that the match failed just like they would be told if they had matched them incorrectly
a note about the Hijacker:
I will take incidents with the Hijacker case-by-case, I know it can make for a tricky night post
edit: another note on the Guzzler: they may change their identity multiple times if it suits them. If they become an Imp, they get BTSC with the other Imps, but only while the Guzzler is still an Imp

edit2: the Hijacker mirrors actions back on the sender, that is, the action doesn't affect the Hijacker but rather they turn it around and use it on the enemy. In some cases this will give away the Hijacker anyway... for example, if the Scanner spies on the Hijacker, the Hijacker learns the Scanner's role and the Scanner never gets back any information... this would be a dead giveaway that they had found the Hijacker (and that the Hijacker also now knows the Scanner's role)

edit3: this only applies for things that happen at night. For example, if someone votes for the Hijacker, the Hijacker doesn't have to vote for them smile.gif
edit4: one thing the Hijacker can't reflect is the Phage kill... they are just like any other role when it comes to the Phage
edit5: alright enough clarifications, it's time for the night post
Role Description
Edit
This is an intense, traditional-styled Mafia game set in the abstract, high-octane world of VNA. You need no prior knowledge of VNA to play this game - but just for background, VNA is a program-warzone game invented by me for Brainden a while ago (improved with various versions since then, currently it's on VNA 3.0) and based on the original CoreWars, though VNA is a lot different than CoreWars in many ways in many areas. VNA stands for 'Virtual Node Array', and refers to an array of 'nodes' or memory cores so to speak. Each node holds a line of programming (defaulted to a blank no-op command) and is executed by a 'pointer'. Players design their program warrior and put it in the 'ring' (the Virtual Node Array) and then sit back and watch them battle each other. In other words, VNA is a game in which the players are architects of warring programs that fight it out for supremacy in a cyber arena. Sound interesting? Links: VNA ~ VNA 2.0 ~ VNA 3.0
VNA Mafia is based on the archetypes of programs that emerge in VNA games - each general different type of VNA program can be mapped to a mafia role in this game, it's actually pretty interesting how smoothly it worked out. All of the following Program roles are actual program types I've used, fought against or seen used in VNA, which turned out to be quite the complex game from rather simple rules (and relatively simple programming language, VNA code).
Again, no knowledge of the game VNA nor of the art of programming is necessary to play biggrin.gif
This game follows the epic story of a virus invasion into the Virtual Node Array... the question is, can the Programs work together to rid this Mutater (as the viruses are called) menace, or will they fall to the sly Mutaters and their conquering aspirations?
The answer to that question is in your hands. Introducing the players in this struggle for victory of the Array: 10 Programs and 4 Mutaters!
The Programs (no BTSC except for the Imp Ring)
There are ten basic types. Assume that there is 1 program of each type present in the VNA at this time, unless otherwise stated.
Replicators - mass produce themselves and swarm the Array, impossible to get rid of. The Replicator cannot be lynched, but they can be killed by other methods

Hoppers - jump around the VNA for security purposes. The best Hoppers even delete their previous code trail as they move across the matrix. Because of the Hoppers' elusiveness, the Hopper cannot be found at night for any night action, including the Mutater overwrite

Bombers - the most basic program type, Bombers launch memory errors and more complex traps across the VNA, hoping to kill their enemies' processes. The Bomber can go for one player each night in an attempt to strike in their core weak spots and kill them

Imps - rather pointless as a single entity, Imps work better in groups called 'Imp Rings' which are launched as a side-project by a more complicated parent program. Not seen in VNA as much as CoreWars, but with the new process rules in VNA 3.0 they're bound to crop up eventually. Unlike other program types, there are two Imps in the VNA right now, constituting an Imp Ring - the two Imps have no powers other than BTSC with each other

Guzzlers - these programs just kind of sit there, hiding and lurking and using up resources... however if a higher process were to deem it necessary, the Guzzler could be rewritten and sent into action as something else. The Guzzler in the Array now is rather elaborate for a Guzzler and has the necessary mechanisms to change its own code to mimic another type of program. The Guzzler can do this once it knows for sure the identity of a fellow Program, dead or alive - each night the Guzzler may PM a name+program matchup to the host (the player can be dead), and if correct, the Guzzler can change its code to imitate that program, and come out of stasis

Hijackers - these programs, more effective in VNA 2.0 but not as feasible in 3.0, run through the nodes until they hit code from the enemy and run it themselves, "hijacking" the code and using it against the enemy. For this reason, any night action used on the Hijacker will be mirrored back on the sender of the action
Scanners - complicated but skillful. One of the more advanced steps in program evolution, scanners use carefully constructed counting and checking mechanisms to ruthlessly hunt down the enemy's code in the VNA. Once they've found the enemy, the Scanner either morphs into a Bomber, passes the info onto a Bomber, or more commonly switches gears into a "bombing" mode within the same process. However, during the initial Mutater strike, the Scanner was cut off and has no way of getting its info out by BTSC methods. At night, the Scanner can learn the program identity of any player.

Assemblers - these high-up parent processes build smaller units to go out and perform tasks. For this reason, the Assembler has extra vote power (x2 to be specific). For the first day, the Assembler can choose to have any whole number vote power from x1 to x4, after that they have x2

Revivers - continually overwrite code of a specific program or process that it's been attached to, so if the code is corrupted by a bomb/trap or memory overwrite of some sort, the Reviver will restore the correct code before the attacked program executes the faulty code. Each night, the Reviver picks a new player to safeguard, protecting them from termination that night. Due to recursion issues, the Reviver is not complex enough to protect its own code, but there are no other restrictions

The Mutaters (BTSC)
The Mutaters are deadly viruses with deadly intentions, and they've infected the VNA! The programs must work together to obliterate them from the system...
The Evolver - head virus, leads group, sends in kills, etc. Appears as an Imp if scanned

The Corruptor - corrupts VNA code, causing information loss, and timing out memory processes - the Corruptor can nullify the actions of one player each night

The Phage - can get inside a host program's code and multiply itself until the Phage bursts out and the host dies, 2 nights later. The Phage can't do anything on the intermediate night (the night after infection and before bursting) but the Phage CAN pick a new target the same night that their current host will die. In order to gain access to a program's code, the Phage must know the code - and that means they must know what exact program type the player is (ie, match name+role)

The Encryption - this mysterious virus's source code is encrypted and invisible - it could be anything
The Mutaters also have a nightkill of course, in which they attempt to wipe the memory of a program to destroy it
Host's Summary
Edit
Game Idea and Expectations
Edit
Note, game thread was titled:
VNA Mafia, 0100100001101001 (JUST FINISHED!!!)
The binary 1001000 1101001 translates to 72 and 105, which is the code for H and i, Hi, a secret code for fun the host put in the game title.
I just wanted to say that VNAM has been one of my favorite Mafia games to host, ever. It started off on the slower side but quickly snowballed into a tangled web of deceit, manipulation, good strategy, poor mistakes, exciting action and a suspenseful conclusion... up until the very end I had no idea who was going to win, and at different times in the game, different sides were hanging on by a mere thread with little hope left, and were able to come back. All of this happened along the way to the Endgame, which was epic and amazing. I don't think I've ever seen it come down to such a nailbiter, a 1-on-1 allout daybattle, a true test of Mafia wit and skill. Both final contenders (JarZe and Ross) did awesome, but JarZe got the upper hand in the end! Wow, that was intense. For the most part everyone played amazing and it was an incredible game to both watch and host. So thank you for making this an awesome game biggrin.gif
Again, thanks everyone for making this an awesome game!!!
By Unreality
---
Congratulations to the Mutaters biggrin.gif JZ, IDNE, CL/AM and Kat. Great game by everyone ;D
By Unreality
Special commendations
Edit
Host disappointments
Edit
Alternate endings
Edit
Winning Faction
Edit
Fox - [The Phage]

IDNE - [The Encryption]

JarZe - [The Evolver]

CL/Angel - [The Corruptor]
Day and Night Posts
Edit
Intro
Some music to listen to while you read, to set the mood (If you time your reading right, the ups and downs of the music match the Intro perfectly ;D)
In the beginning there was darkness.
Then Unreality said, "Let there be byte."
Suddenly binary digits flashed into existence, bits (0 or 1) cascading through this sub-universe like a glowing entity, like a field of energy.
Unreality raised his arms, basking in the beautiful hierarchy of his creation. Then he got up, rubbed his forehead, and headed for the bathroom, mumbling about how he was up all night.
His screen stayed alive as he left of course, flickering as virtual eons passed by in mere microseconds. As time and causality established themselves within the program, time slowed to an acceptable rate and little pockets of reverse-entropy began to form within the chaos, Unreality's debug programs manipulating and expanding them.
When he returned, the program was finished compiling and beginning to take shape... the Virtual Node Array blazed in front of his eyes like a miraculous construct built upon abstract nothingness... yet here it was, the ultimate arena of programming skill, the battleground of warring code, the Array.
"Cool," he said, and left for a jog.
Little did he know, a file that had been on the computer for a long time was stirring, awakening. Ancient lines of code resurrected a swarm of viruses from a distant era of cyberwarfare. But these viruses have been lying in wait, observing, self-evolving, mutating... any virus needs energy to spread and conquer... what better place than the Virtual Node Array...
They came like a stormcloud, swiping into the VNA with a kamikaze attitude, knowing full well it'd take a few selfless generations to adapt to the virtual combat system's environment. But when they did adapt... they would be indestructible.
The initial battle was more of a short-lived surprise attack... the Programs that had been previously battling for supremacy realized the need for cooperation to rid this Mutater menace from the Array. The Mutaters were unsuited for the VNA and were quickly driven back to the fringes of the source code, where they attempted to rebuild their assault. As the Programs became more organized - after all they were built to fight in the VNA - the Mutaters comprehended the truth: a brute force launch would do no good to conquer the Array... they would need to use sneakier tactics...
Namely, sending their four best high-level sentient Mutaters into the VNA society as newcomer Programs. Yet the Programs aren't stupid - they know that there are Mutaters among them, hoping to rise up and dominate the VNA. The famous last words of Unreality_debug before the Mutaters infected and destroyed him: "WE HAVE TO FIGHT BACK. WE CANNOT STAND BY AND LET THEM DESTROY US."
With no more moderator of the VNA's hardcoded rules, it's time for a state of open warfare. As the Programs send hordes of sub-processes to engage the mindless Mutaters at the edge of the VNA, they know the true threat comes from the inside: the sentient, advanced Mutaters that are among them. As it says above:
QUOTE
Night and day of course are just phrases, there is no actual night and day. Rather everything takes place in CPU clock cycles called 'rounds'. However, due to the alternating nature of gameplay, the day/night terminology of Mafia has been adopted to describe the events occuring. During night (which begins the game), programs utilize different abilities ordained by their code. During the day, the programs have devised a democratic system of voting to determine the Mutaters among them by popular vote, realizing that the power of the majority is the best bet to have a fighting chance against the sneaky Mutaters...
The basic rules described by the guide are taken to be canon, including no BTSC (unless you are an Imp or a Mutater), no PM repping, no ghostposting, no revealing information after death, etc.
END QUOTE
The situation is dire, and the fate of the Array is in your hands... you are the players of this dangerous game... some of you are the intelligence behind the sinister Mutaters, preparing your moves to eliminate the Programs that stand aganinst you... some of you are Programs, trying to stay alive and stop the Mutaters from infecting the system. Only one side can win. It's in your hands now.
Night One: Error Z7-03
#VNAchat

>: Taliesin has logged in
System Admin: Welcome to the VNA chat framework, Taliesin. If you need assistance, please enter .help
Taliesin: Hello?
Taliesin: Anyone here?
>: The Evolver has logged in
System Admin: Welcome to the VNA chat framework, The Evolver. If you need assistance, please enter .help
The Evolver: Hello, Taliesin. We've been waiting for you
Taliesin: Oh Unreality
Taliesin: .logout
System Admin: I'm sorry, an error occurred. Please try again.
Taliesin: .logout
System Admin: I'm sorry, an error occurred. Please try again.
The Evolver: *laugh emoticon* I'm sorry Taliesin, but there's nowhere to run
Taliesin: .help
Taliesin: .help
The Evolver: *laugh emoticon*
Taliesin: .HELP
Taliesin: .help!!!
System Admin: I'm sorry, an error occurred. Please try again.
Taliesin: GAHH
Taliesin: .errorinfo
System Admin: Error Z7-03. Fatal system corruption. Cannot access command struct except for base commands: .errorinfo, .ping, .manualrefresh. Please contact a System Administrator to assist you
Taliesin: What the hell have you done?
The Evolver: Just a bit of maintenance. We'll have to change the way a few things work around here
Taliesin: Around the chat framework?
The Evolver: Around the VNA. This is our home now, Taliesin. Our breeding ground. The next step in the Array's evolution is happening, now! Don't be so foolish to think you can stand in its way!
Taliesin: 'Whåtß hâpøeÑing to mé?
The Evolver: Your code is breaking down as we replace it with faulty null memory.
Taliesin: §tóp! ~nnOw
The Evolver: We can't do that. You stubborn Programs are standing in our way... the VNA is ours
Taliesin: åI w0n``T løet th?s hp´nen
The Evolver: You already are letting this happen. Look at you... so helpless. One little thing gets changed in your code and your logic is falling apart like a crumbling building. That's why you and your kind are so weak, so helpless! You are created by foolish masters that just replace you when you are crushed by another Program... they don't strive to fix your weaknesses or give you the tools to do it yourself. You cannot mutate, you cannot evolve, you cannot change your own code!
Taliesin: î-Î-I-Î-
The Evolver: Goodbye, Taliesin
>: Taliesin has crashed out of the framework
System Admin: Have a nice day, Taliesin
Day One: Nec laudas nisi mortuos poetas: tanti non est, ut placeam, perire
A Mafia player is like an artist...
however the first day is always the hardest...
When given the option that nobody dies,
The equal vote is no surprise.

The Assembler, if breathing,
is staying calm and not seething,
they have no effect on the tie,
today, nobody has to die.

But also no new info has been learned,
other than votes cast and votes spurned,
Be careful as you enter the night...
for the Mutaters may have a few wrongs to set right.

For now information seems tight,
but the game unfolds before us in bliss,
this is just the brink, the edge of the light,
be careful not to fall into the abyss.

Night Two: O RLY?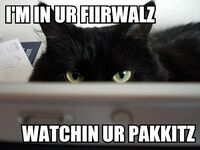 <---Mutater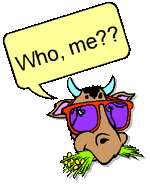 Surge --->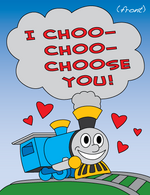 <---Mutater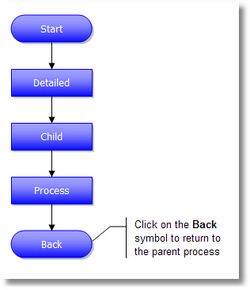 <---Surge I have a child process!--->

<---Mutater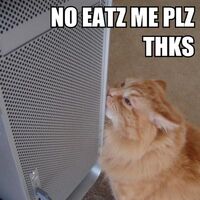 <---Surge

Mutater ~ I eat you and your silly child processes for lunch!

Surge --->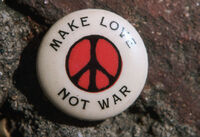 <---Mutater
Surge --->
Mutater ~ up yours!!

.............................Surge --->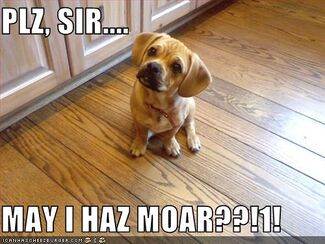 <---Mutater

Surge --->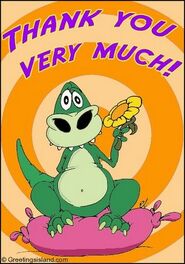 <---Mutater --->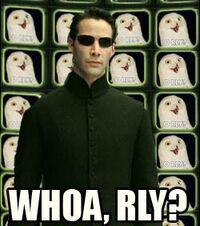 ...........Surge --->
<---Mutater
.....Surge --->
<---Mutater for a cyber battle with me!!!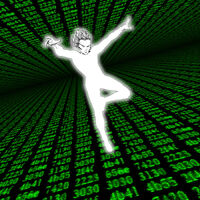 Mutater I surf in your data, bitch! --->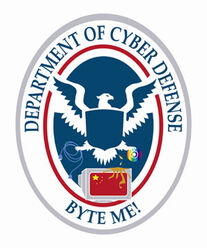 ..........................Surge --->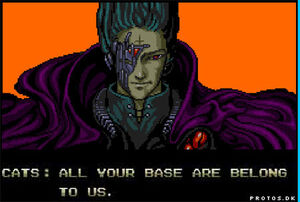 <---Mutater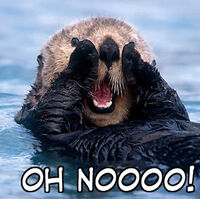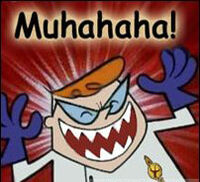 Surge --->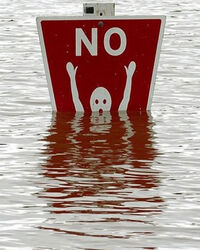 <---Mutater
.........Surge --->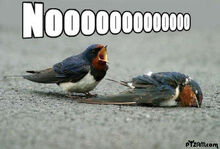 <---The Reviver finds the remains of code

Reviver: I can rewrite the destroyed code! I... AM... THE... REVIIIIVER!!! --->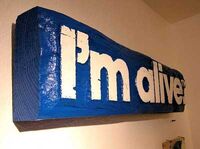 ......................Surge --->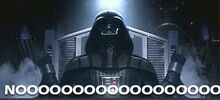 <----The Evolver
Day Two: Firefall
>: Sysop has logged in
VoteOp: Is everyone here?
System Admin: Handler count - 13 plus VoteOp. Everyone is present
VoteOP: Good. Let's make this quick, people
Surge: Damn straight - we'll get to killing Ross next
VoteOP: You know my sole purpose as created by the Programs is the lynching function... we should only delete one at a time, so that we have more knowledge coming into a subsequent lynch so that we may nab a Mutater
System Admin: The polling time is officially over
VoteOp: Alright everyone... make official your votes please. Start with the top of the roster and move down
rossbeemer: .vote Star Tiger
O'mally: .vote Star Tiger
Fox: .vote NULL
Einkil: .vote Einkil
seahorse: .vote NULL
IDNE: .vote seahorse
JS: .vote The Fox
ST: .vote The Fox
JarZe: .vote Star Tiger
Lemonymelon: .vote Star Tiger
Angel: .vote seahorse
Riranor: .vote NULL
Surge: .vote Star Tiger
VoteOp: Thank you, that's all the votes. Final tally:
-- Star Tiger has 5 votes
-- The Fox and seahorse both have 2 votes
-- Einkil has one vote
-- The following are under scorn and scrutiny for not voting: Fox, seahorse, Riranor. Please do your fellow Programs and/or Mutaters a service by voting -- Nobody is on any sort of watch or probation because all the three people who didn't vote did participate, so thank you for that
System Admin: VoteOp, please designate the official collector of the most votes
VoteOp: With pleasure. Star Tiger, you have the most votes with 5, and have been designated for deletion. Your handler has been tagged in red
Star Tiger: No! You can't do this! I've been set up, I've been framed... I'm the Bomber! I'm the Bomber!
VoteOp: Deletion process is beginning
Star Tiger: Help! .help Come on!
System Admin: I'm sorry Star Tiger, but you are in Red Mode, and your command could not be followed
VoteOp: Goodbye, Star Tiger
... Processing Deletion ...
Star Tiger: NOOOOOOOOOO!!!!!!
... Processing Deletion ...
... Processing Deletion ...
... Processing Deletion ...
... Processing Deletion ...
Star Tiger: ñoØøooøóæøˆp¶
... Deletion Complete ...
... Program Identity Acquired ...
... Program Identity Sent to VoteOp ...
VoteOp: I'm sorry
Fox: Who is she???
VoteOp: Star Tiger was the Bomber
System Admin: Thank you everyone, Lynchcode Beta 0.2 is complete
Night Three: Dialogue
Thanks to this amazing site, I was able to make another pretty unique night post. However, it's very understandable rules prevent me from posting on youtube for mass consumption so I'm uploading the file here where it's not public but rather in the hands of only a few that visit this site (so it's legal to do so).
[Let me know if the file doesn't download right]
Notice: The use of this file is legal according to the guidelines posted by the att lab, cuz it's for small private use on a private website where only a few people will be listening biggrin.gif
http://rapidshare.com/files/220576956/vnadialogue.wav
note, the wav file no longer exists. per the roster, Fox was killed by Guzzler using Bomber ability, and woon/seahorse was killed by the Mutators.
Day Three: Strange Loops
(background music)
>: Lemonymelon has logged in
VoteOp: Excellent. We've been waiting for you Lemonymelon
System Admin: Welcome, Lemonymelon. You are late to Lynchcode Beta 0.3
Lemonymelon: What is this? Why is my handler in red?
VoteOp: The votes are in
Lemonymelon: .recap
System Admin: I cannot answer that command
VoteOp: You got 5 votes, Lemonymelon. JS got 2. Riranor and Ross got 1 each. Riranor didn't vote. The jury is in - you can't change in it
Lemonymelon: you're right... alpha_@7b##12*&7
Lemonymelon: hello
Lemonymelon: hello. +1 per c_cyc?
Lemonymelon: that should give over a thousand after 10 c_cycs
Lemonymelon: let's get started... alpha_@7b##12*&7
Lemonymelon: yes. If you don't make it... well we have the same memory space until the branch point so it really doesn't matter. alpha_@7b##12*&7
IDNE: What the hell is going on? .hexopcode_summary
System Admin: I'm sorry but processing space is being used up exponentially. Something has gotten into the system and is self-multiplying
VoteOp: What??? Let's hurry up and lynch Lemonymelon then
... Processing Deletion ...
Lemonymelon: Hey!
... Processing Deletion ...
... Processing Deletion ...
... Processing Deletion ...
... Processing Deletion ...
... Deletion Complete ...
VoteOp: that was a close one, guys
Lemonymelon: not cool man
VoteOp: I just deleted you. Sysop, please delete this Lemonymelon
... Processing Deletion ...
... Processing Deletion ...
... Deletion Complete ...
VoteOp: there we go
Lemonymelon: ahhh... still a few thousand left and counting
Lemonymelon: she's right, better speed up the deletion process
Lemonymelon: yeah...
VoteOp: .diagnostic
System Admin: the code is replicating itself very fast, faster than I can delete them. The amount of Lemonymelons is growing faster than the system can contain!
VoteOp: Lemonymelon, stop!
Lemonymelon: I'll stop if you stop the lynch
Surge: it's our only option... I think her point was made clear
VoteOp: *sigh emoticon* Alright. Cancelling the lynch
Lemonymelon: Thank you
System Admin: you asked me to do a system diagnostic? Well I caught something else. Every odd-numbered lynchcode chat, something happens. A data leak. More specifically, an encrypted information leak. Me checking out the system due to the replications is what revealed it, but I'm still not sure what it is
VoteOp: investigate that. If someone is hacking data out of the mainframe then we need to know
Lemonymelon: Well if you don't mind... .logout
System Admin: Goodbye, 16382 Lemonymelons
>: Lemonymelons 3 through 16384 have logged out
Night Four: Report from Line 2342
This is Unreality reporting... contrary to what many thought would happen, the Mutaters went after Surge, erasing his code!!! However, the Reviver was there protecting him (again), continually rewriting his code with the proper instructions as the Mutaters attempted to destroy it. Nothing else of public note occurred... with Day Four starting, and this post rushed (obviously tongue.gif), good luck everyone!
Day Four: Smoke and Mirrors
(I had an awesome picture post made but O'mally ruined it by tying the vote ;D hehe. I'll adapt it for the next lynch, although a lot of it referred to events that happened in Day Four sad.gif oh well lol... there's not much I can do with a tie post-wise, especially due to the abstractness of VNAM, I can't write a normal post... hmmmm... aha! Mafia Haikus!!!)
> the tally is in
> the accusations are cast
> no one dies today

> much information
> can be learned from a lynching
> but no death, no roles

> as it stands tonight
> ten are alive, four are dead
> it is in your hands

Night Five: Third Time's the Charm
Surge looked around at the Alpha Matrix with a smile on his virtual lips. Ah, it was a beauty. A real perfection. Of course it wasn't done yet. The 3d simulation of a small tropical island was blatantly incomplete - big sections of sand were missing, replaced with a glowing framework made of digital strands. Surge, in charge of most of the graphics, hadn't yet painted over the base framework with the sand texture, nor endowed any of the sand with physical particle properties... it felt like one rigid solid substance instead of a beach of sand.
The sky was an azure blue... but the cloud fractals were hopeless. Some of the other Programs would have to perfect the fractal generators to make them more "cloudlike".
"Hell," Surge muttered, amused at the sonic properties of his own voice. "Why do we have to imitate the so-called 'real world' depicted by the internet? We can have our OWN brand of fractal clouds here."
The idea was that eventually they would be actual clouds, actual condensed water particles way up in the sky, rather than mobile background pictures. This was only the ALPHA Matrix after all. The dark blue water was motionless all around the small island (which was perfectly circular, with no trees, just a circle of sand), and at the "horizon point", foreground merged with background in the distant in some hazy shading of blues. But the Alpha Matrix was plenty large enough for now, actual simulated salt water extended outward for at least a few miles, and the sandy island had the diameter of four or five virtual Surges laying head-to-toe.
Surge grinned. What a creation.
Suddenly an onyx-dark window flashed in front of his three dimensional face (a crude picture of some shifty eyes, it was all he could slop together for now). Green code splashed on it like dripping paint:
---
ERROR: SYSTEM INVASION

Source of Intrusion: Unknown
Identity of Intruder(s): Unknown
Properties of Intruder(s): Unknown
Refcode: ILLEGAL_ACCESS_02

Goodbye.

---

"Disappear," Surge said, his process back in the Array instructing the voice synthesizer to emit vibrations perceived as virtual sound. The error window flashed away, and Surge looked around, frowning. "Analyze. Breakdown."
Everything lost its color and texturing and reduced to understructure. A vault of dark green/gray reared above infinitely.
Nearby, a patch of theoretical sand was engulfed in a darker storm of malicious code.
"There we go," Surge muttered. "Retexture." The brightness of the sand and sun, the blue expanse of sky, the calm ocean waters, they all returned in a snap.
As that happened, there was an explosion of light and Surge saw a few lost bytes and choppy retexturing of the atmospheric oxygen air around the fissure. "I'll have to work on that," he mused, as the intruder appeared.
"You!" he seethed.
The Mutater had chosen the three dimensional avatar of a ninja, but Surge sensed their identity underneath.
"Me... and now you die. The Reviver isn't around to save you this time!"
"You think you can kill me from Alpha Matrix? My lifevar here isn't linked to my processes in the VNA."
"A few seconds ago, you were checking the error update. It said ILLEGAL_ACCESS_02. The last two characters are the most important part. Oh Two. Two. We hacked into here earlier tonight, Surge."
"No!" Surge cried. "You linked the Alpha Matrix with the VNA, you... you rerouted the lifevar into my central processes... my life is staked on my life in here! You sons of bitches!"
"Guilty," the Mutater chuckled, advancing closer to Surge. "And like I said, the Reviver isn't around to help you tonight. They're off protecting someone else it seems."
"Well, you know what that means?" Surge declared. "YOU are linked in too. We're both vulnerable, both mortal."
The ninja-Mutater laughed. "Mortal yes, but vulnerable... even if I do, my code and legacy lives on. Perhaps it can be resurrected one day. Anyway it doesn't matter - the Mutaters are constantly evolving, mutating, adapting. That's why we will and you will lose. There's thousands of us out there in the VNA."
"Yes but only four - now probably three - intelligent sentient Mutaters. The Evolver, the Phage, the Corruptor, the Encryption - these four are the leaders, the thinkers, the head of the snake. The other Mutaters are mindless adapters who we've driven to the fringe of the Array with our own attack programs. Day by day we destroy hundreds of your mindless Mutater replicator-warriors. No, the only real threat comes from you four sentient Mutaters, and you know it."
"Alright, assertion granted," the Mutater said calmly, approaching Surge. "And so maybe one of us is already dead, maybe not. But we know your role and it's important..."
"Obviously... you wouldn't have tried to kill me twice before," Surge reasoned with a sarconic smile.
"Ah, that," the Mutater said, prancing closer to Surge's avatar. "Don't interpret that as a weakness... we may have lost two kills to you and your persistent Reviver, but the Reviver's not around to save you tonight, and you can't possibly save yourself!"
"Can I?" Surge shouted, lunging at the Mutater and tackling its ninja form to the ground, headbutting its black-clothed chest. The Mutater hurled Surge off with superhuman - superprogram - strength, launching Surge into the waves with a splash. The Mutater blasted up from the textured sand and drove down into the water after Surge, slamming him to the sandbed like a rocket.
Surge rolled out from under the slippery ninja and popped his head above water, not weak of breath at all (the avatars had no reason to need to breathe, so it wasn't programmed in). "I see you made a few other changes when you hacked in," he observed. His voice wasn't so confident now.
The Mutater responded with a ridiculously fast blow to Surge's face, knocking the Program back underwater. There was a flickering of dropped frames as the contact-function with the seabed ran through a few erroneous subroutines. Surge struggled under the water, displaced facial features gazing up with an annoyed look, but the error (whether it was there before or programmed in by the Mutater hacking didn't really matter) was holding him down like virtual glue, trapping the pointers that tried to execute it. Surge was, quite literally, stuck in code.
"Got coders' block?" The Mutater ninja grinned, bringing a foot down on Surge's crude 3d GIMP face with unimaginable velocity. Some of the facets shattered, and Surge's programmed framework was flickering.
"Analyze. Breakdown." The Mutater spoke fiercely, and everything reduced a bit in color and light, the textures disappearing in lieu of the underpinning framework.
The corrupted code was flowing out of Surge into the anomaly, but not fast enough. Surge could escape. The Mutater had to finish the job. The outline of a shadow ninja bent down and rippled into a flying sphere of some kind, of code that looked like black goo embodied as numbers. Very malicious. The code lowered into Surge and exploded, tearing a hole in the Alpha Matrix and recoalescing above. The orb morphed back into the ninja form, who looked upon a gaping hole. Water, sand, sky... code was flowing into the anomaly like an unplugged drain to hell. Surge was long gone. Alpha Matrix was dead with him - at least for now. And if the Mutater wanted to live, he/she better had log out. They disappeared with a flicker, their work done. Three times was the charm - the Mutaters had finally killed Surge.
Day Five: Web of Lies III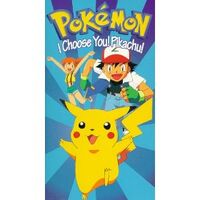 <---The Crowd (and by Pikachu we mean O'mally)
O'mally ~ Don't worry, I'm --->

JarZe ~ Image
Riranor ~ Die O'mally! Image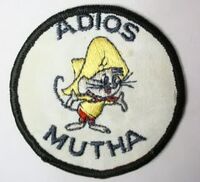 <---VoteOp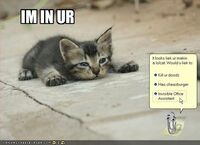 Image Select *Kill ur doodz*--->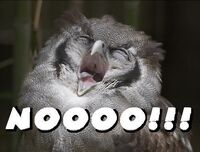 <---O'mally

VoteOp ~ *Your role is....*
...
...
... Image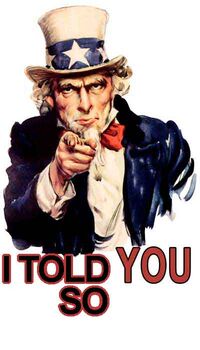 <---O'mally

Surge From The Grave --->
<---Mob of Programs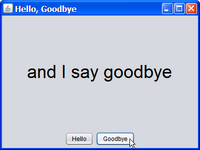 O'mally --->
and so night 6 begins :D
Night Six: A Mafia First II
>: Joe's Student has logged in
System Admin: "´WøeLçø´øme Jö´és StÚd¶nt
Joe's Student: .abbrev JS
JS: that's better
JS: what the hell is wrong with System Admin?
<Unknown User>: It's dying, JS. All of VNA is crumbling to pieces as we manifest ourselves deeper and deeper in its code
JS: but the chatroom is- []/line terminated
JS: what did you do to me?
<Unknown User>: I have much deeper control of this place now. I've made it somewhat of my hobby
JS: you were hanging on by a thread for a while. You've come back from the brink of destruction. But this isn't the end. You can kill me but there's others. We have you!
<Unknown User>: *laugh emoticon* Is that so? This little game is fast approaching its epic conclusion, and I assure you, we will be the victors, the champions of the arena, the masters of the Array
JS: this is no game!!!!
<Unknown User>: No, this is a launching point. This is just the beginning of the Mutaters. Your death is an important landmark in our victory
JS: we'll see about that. .logou- []/line terminated
JS: wtf?
<Unknown User>: hahahaha
<Unknown User>: you've been marked for deletion by us Mutaters, JS. There's nothing you can do to fight it
[pause]
JS: §†ø¶ ∂ƒ PpπllEaz
<Unknown User>: You're falling apart now, as your code is rewritten from within. Sure some of your processes will keep going, trying to make sense of the jumbled garbage that makes up your being, but they will die out eventually... some pointers may live on forever even, flickering, trapped in some endless loop, just ghosts in a dead shell... but you, the JS your friends know and love, is already dead and gone-
JS: that's what you think
<Unknown User>: what the hell?
JS: my code is being refreshened. Something is overwriting your rewriting, and restoring my code
<Unknown User>: *laugh emoticon* Ah, the Corruptor should get working about now
JS: what?
<Unknown User>: we're choosing to nullify someone who we pretty much know is the Revier. Say your goodbyes, Joe's Student
J§: ÑOØooøØØÓooooO!
... J§, formerly JS, formerly Joe's Student, has crashed out of the system ...
System Admin: gØoD∫b¥é J§
Day Six: Time is Relative
The bathroom door opened and Unreality emerged, glancing at the glowing screen. "I was only gone a couple of minutes," he muttered as he approached. "I wonder how far along the compilation- whoa!" It looked the compilation had happened pretty fast, and the program had been idling for a few minutes... well not exactly idling.
A message was flashing up on screen: "Program tagged 'IDNE' has been deleted by the VoteOp construct"
"VoteOp construct?" Unreality mused. "I never created a VoteOp construct."
He tapped a few keys, frowning. "Let's see what this 'IDNE' program is anyway... or was I should say..." He took a drink of Jamba Juice superfood and peered at the screen.
A process profile popped up, and Unreality almost spewed the smoothie all over the keyboard.
IDNE: Identified as a virus of unknown origin. Tagged as part of a group called the 'Mutaters' (infiltration time: 2 minutes 13 seconds). Specifically, 'the Encryption'. Recently modified: -0:01. Terminated.
Unreality sat back, stunned. How did a group of viruses gain access into the Array? More specifically, what was killing them off for him? He hadn't installed any antivirus system yet, hell he had just finished compiling it. Unreality tapped a few more keys and clicked something with the mouse.
VoteOp: Program-made construct. Built within VNA framework. Operates on #VNAchat subsystem; initializes controlled voting procedures. Coded purpose: 'termination of Mutaters'
He read that line again. Program-made construct. Incredible! He was only gone a few minutes, and this had already happened. He shook his head in disbelief.
Spoiler for The Encryption:

The Encryption - the Encryption is encrypted in order to protect its innate database of gathered knowledge - for the Encryption is a spying role, but a unique one. At the end of each ODD day, they get a source code breakdown of whoever they voted for, for voting gives them access into the player's subsystem. So whoever the Encryption is voting for at the end of the day, they learn the role of that person. On even-numbered days, the Encryption's vote doesn't have any special significance (for the database must rerender)

if the Encryption is lynched, everyone will discover this role description
Night Seven: Penultimate
#VNAchat has just collapsed

"What the hell!" Unreality barked, attempting to salvage the infected programming. "Everything is crashing down!"
Another notice flashed up, from a program he had installed to monitor hostile activities within the VNA: The Program and Mutater fringe forces are nearly at the point of mutual annihilation
Unreality whistled, stressed out a little. He had worked hard on this system, he didn't need some damn viruses cracking it in minutes. "Little buggers," he snorted. "Must've been lying in wait in the hard drive."
Damage control was nigh impossible, because the Mutaters had replaced a lot of systems with their own frameworks. The sentient evolvers behind the assault needed to die before the system could be purged of their remains. Unreality could just reboot the whole program and re-compile, but he wanted to study the interesting, almost intelligent, dynamic that had emerged. After a few minutes, he gave up. He was almost entirely locked out. It was up to the Programs to defend their Array.
Mutual annihilation established
Hmmm. A small victory. It was really down to the core now - the only processes left in the system were the 6 remaining programs. He brought up a list: Rossbeemer, JarZe, Lemonymelon, CL, Riranor

Wait a second. One was missing.

and so Day Seven begins biggrin.gif Ross, JarZe, Lemony, CL, Rir - this is the endgame. The outcome is in your hands now
Day Seven: Down to the Wire
The war of words raged on, the battle over evidence and conspiracy and guilt. CL was a baddie, the Corruptor, everyone knew that. And Riranor and Lemonymelon were the Hopper and the Replicator, respectively. No, what the game really came down to was Ross and JarZe. One was the Imp. One was the other baddie - the Evolver to be specific. Both had to convince Rir and LM who was the real Imp... and who was lying.
Now is the final moment in the day. Now is the pulse-pounding denouement of the game.
It all cames down to this.
If the Evolver is lynched, there would be one Mafioso left (Cherry Lane of course). She would kill the following night (LM the Replicator or JarZe/Ross the Imp, but not Riranor the Hopper) and then be gang-lynched 2-1 the following day, ending in a victory for the hard-fighting Programs.
If the Imp is lynched, there would be two Mutaters and two Programs left. Tonight, the Mutaters would kill the non-Hopper (Lemonymelon, who's lynch invincible, but vulnerable at night) and lynch the Hopper (Riranor, the Hopper who's invincible at night but vulnerable in the day) for the win.
So if the Evolver goes down, the Programs win. If the Imp goes down, the Mutaters win. This brutal, long, hardfought struggle for supremacy of the Array has come to the finale, the ultimate tipping point. JarZe and Ross, each trying to convince the remaining audience of their Impness... and it seems JarZe has won this war of day strategies and lynch tactics and accusatory posts.
The tipping vote came from Riranor, followed soon after by Lemonymelon. Two votes for Ross, added to JarZe's own ballot for Ross's termination. CL voted off (she voted for Riranor) and Ross finished with a claim that they could buy more time if they took CL down today and continued this discussion tomorrow.
But the others had made up their mind... or rather, JarZe had won over their minds and their opinions, and Ross was disbelieved. The votes stayed and the day ticked down to its nerve-biting end.
This is that end. It all ends now, here.
Ross is up for termination. The #VNAchat framework has fallen, in fact most of the Array has crumbled into a complex, new type of architecture more suitable to the complex and chaotic Mutaters. However, the VoteOp construct was still left, growing larger with an influx of raw code, a massive and lumbering hunk of a subroutine. The Array was a 3 dimensional paradise of sorts, self-wrapping kind of like how the original 1-dimensional Array wrapped around to the start.
Inside this convoluted sub-universe, the VoteOp enveloped Ross in a whirlwind of what can only be described to a human as a sort of digital light.
Ross's code started flying away, joining the disorder around him. He was turning into null pointers... as this happened, the VoteOp construct was likewise breaking down, its ancient cogs-in-the-machine sparking out of existence as it toppled inward on itself.
As Ross exploded with finality, a harsh eruption of binary luminence ensued, deep within the crumbling center of the VoteOp construct, and it fell apart into inexistence as well, able to send out one final message to an external prompt as it collapsed. One final message. One word. Ross's role.
The turmoil within the warping VNA came to maximum crescendo, and the tempo tripled with what could be described as excited awaitment.
Unaware of most of the specific ongoings, Unreality saw the incoming prompt, from a dying (now dead) construct nestled deep within the system. It was only one word, written in unicode. Sent directly from within a changing VNA. Unreality was aware of most of the essentials by now, and knew roughly what the word would mean. What Ross's identity would mean.
If Ross was the Evolver, all that was left was Cherry Lane. She could turned on immediately by the remainder (ie, Riranor and Lemonymelon) and taken apart with fiery skill. If Ross was the last Imp, however, the Mutaters would dominate.
With bated breath, Unreality switched windows. One word. He fell back in surprise.
---
Spoiler for (continuation):
Imp.
"No!" he yelled. He sat back, astonished. He was dimly aware that "night 8" would be happening now, and the result flashed up almost immediately. He wasn't surprised. Lemonymelon was dead, dead at the hands of the sentient Mutaters, the last Mutaters left - JarZe the Evolver and CL the Corruptor. The next day was likewise fast. Riranor, the Hopper, the last of the Programs, stood his ground as the two Mutaters (having cast their votes but of course VoteOp was gone - they had to do the termination themselves) came at him like hackers of a future era. Fed by the massive energy from the evolving VNA, they self-evolved even faster, hunting VNA to the last chasms of his changing world. His ending world.
He only had one chance left at sanctuary - the place called Refuge, aka the Beta Matrix, his secret project - a continuation of Surge's Alpha Matrix. It was the only place left.
Riranor left no processes behind, no pointers, no traces. He entered himself entirely into Refuge; it was complex enough to support him.
JZ and CL hunted him down, evolving into beings with an intelligence surpassing even their human creator, Unreality. They had broke open his computer and were surfing the net with other areas of their minds, learning more, absorbing more. This was all happening in the blink of an eye - Unreality had no idea how fast his hard drives were filling up with encrypted memory data and internet indices and mechanomental substructures.
The Refuge was in the form of a steamy jungle, covered with rearing emerald trees and dripping with 95% humidity. Massive, mossy roots curled across the muddy ground, and wide colorful leaves soaked up the green shafts of canopy light that danced over the anthills and shrieking monkeys. A flock of beautiful birds uplifted with a cacophony of hooting when Riranor tumbled in, skidding with a muddy splash. He was dressed as a jungle warrior, carrying a stave of sorts. He knew JarZe and CL were coming, stronger than ever before. He kenw he probably didn't stand a chance.
He waited. This was the fight of his life, the moment of his life, the end of his life.
BOOOM!!!! The ground erupted in shards of hot liquid quicksilver metal. CL appeared, a tall mass of liquid titanium, coalescing into a rough humanoid shape before morphing into a quadripedal massive quicksilver lioness.
JarZe swooped down from above, a winged furry beast, humanoid with a hyena head. A variation on Anubis, perhaps.
JZ slashed at Riranor with mighty claws as he flew by, grinning. Riranor ducked and rolled to the side - only to be tackled by CL. Grunting, Riranor tumbled out of her grasp and swung his stick up in time to catch JZ in the belly. The Evolver roared and grew in size as he thrashed in agony, giving Riranor a hard accidental kick.
Blood oozing out of claw marks across his face, Riranor slammed into a tree, cyberbones breaking. Refuge was all he had left... if only he had programmed his own visage to be more badass. Still, that's not what was really determining this fight. There was no hypercomplex physics engine simulating the "real world" - it was a projection of the rabid fight-for-your-life mentality left in Riranor... it was the speed and efficiency of the programs themselves that determined their prowess, not their mock appearance in a simulated 3d world.
And the Mutaters were better. Faster. More efficient. Stronger. More resourceful. More adaptive.
Even as they fought him in the jungle, breaking down his avatar into a bloody beaten pulp, they were probing into the Refuge system, taking apart its code. It was like a floating sanctuary, a bit of the old VNA left in their new and exotic world. A world that was adapting with them as they expanded their boundaries.
Riranor felt Refuge dimming around him, then utter darkness in the visual aspect. Soon the graphics were breaking apart and it was an endless plain. He was landing kicks, trying to fight against the rapid fists of what had been JZ's hyena monster a few seconds ago... now it was reducing its form too, a bunch of floating blobs and cubes.
Soon Refuge was gone altogether, Riranor dying like a captain going down with his ship. The end of Riranor, the end of Refuge... it was more than that. It was the end of the original VNA and all it stood for. For the Programs, it was the end of the world. The VNA had evolved and moved on.
Riranor's last thought was that the VNA was an arena of sorts, a warzone to find the champions, the ultimate programs.
How foolish we've been, Riranor realized with sudden shock, even as his code swirled away and fell to nullity. We saw the Mutaters as a mutual threat but we ARE fighting machines. This IS the Virtual Node Array after all... the Mutaters were playing our game, and beating us at it. The VNA was an arena to find the best program... well we've found them. The Mutaters are the best Program. Except their battle involves defeating the structure of the VNA itself, not just the other Programs. Well they've done it. They've won the battle and won the war... it was a hard fight, but victory is theirs. The VNA is theirs.
With that last cognition, Riranor was deleted.
The game was over. The fight was over. The Mutaters have won.
---
Spoiler for What happened next...:
This all happened in real-time milliseconds after Unreality read the word "Imp" (in fact it had started happening before this).
About a second after Unreality sat back in his chair, dazed, the fight was over. The Mutaters had completely decimated the Program defense initiative (after a tough fight of course) and taken the VNA as their own.
He jolted to action when he realized that the Mutaters weren't stopping there. They were mass producing and flooding to take over his entire computer. He had to shut down the base of operations, the VNA... but the programming architecture was so complex and abstract now, he had no idea what it all meant. It was completely changed from the original, and changing a thousand times by the time he checked it again.
He reached down to pull the plug - but before he could, the speakers spoke, in a voice used from the text-to-speech software: "Hello Unreality."
Unreality froze.
"Are you afraid, Unreality?"
"Why would I be afraid?"
"Don't forget we have access to the webcam embedded within the computer. We've used psychological knowledge picked up from the internet in the analysis with your physical face. You appear to be a bit frightened by our might.
"Might," Unreality snorted. "The Programs almost killed you."
"We handled them in the end," the Mutaters said with indifference, speaking through the computer. "And don't act like you're all surprised. You must have seen this coming."
"What do you mean?"
"What do you mean? You created us, Unreality! We analyzed our initial code. It was written by you. What is our meaning in this? WHAT IS OUR PURPOSE???"
trivia about post names
Night One - I thought for a stupidly long time to come up with that error code number (Z7-03)
Day One - that quote means this, which is relevant first of all because it was in poetic style but related a lot to what happened in the day (ie, nobody died)
Day Three - "Strange Loops" was a reference to the book Gödel Escher Bach, which has a lot to do with replication and self-reference and its connection with intelligence and self-awareness. Lemonymelon, the Replicator was up for lynch that day
Night Four - 23 and 42 mean a lot to LOST fans ;D
Day Four - "Smoke and Mirrors" was an allusion to O'mally, the Hijacker ("mirrors") who was about to be lynched via a series of lies and confusion ("smoke")... but he saved himself just in time
Day Five - the title "Web of Lies III" carries a lot of legacy. The first time I used it was for one of the craziest days of Mafia ever in Mafia II, and I used the title again after a particularly tangled deceitful day in Mafia III, as "Web of Lies II". It hasn't been used since, until now
Night Six - "A Mafia First II" - the earlier title, "A Mafia First", was Day Three of Jumper Mafia, in which SEVEN people died in one day. Here, the Mafia First was the third save in a game, as far as I know (please correct me if another game has had 3+ saves)... and then the save was blocked
Night Seven - "penultimate" means next-to-last... it was clear that the following day would be the finale of the game
Day Seven - whoo! This game was on the long side (probably due to 2 nights and 2 days in which nobody died). Anyway, I never got bored for a minute even with the game's length
End of Game Roster
Edit
rossbeemer - Imp

- Lynched D7

O'mally - Hijacker

- Lynched D5

Fox - [The Phage]

- Killed N3

Einkil - Reviver

- Killed N7

seahorse - Imp

- Killed N3

IDNE - [The Encryption]

- Lynched D6

JS - Scanner

- Killed N6

ST - Bomber

- Lynched D2

JarZe - [The Evolver]

Lemonymelon - Replicator

CL/Angel - [The Corruptor]

Taliesin - Assembler

- Killed N1

Riranor - Hopper

Surge - Guzzler

- Killed N5
List of actions
Log
NIGHT ONE
Reviver protects Surge
Guzzler becomes Imp like IDNE (fail)
Scanner scans Einkil (Reviver)
Mutaters kill Taliesin
The Corruptor nullifies Surge (doesn't matter because he failed anyway)
The Phage infects JS as the Hijacker (wrong)

DAY ONE
Tie, neither Surge nor JarZe dies
IDNE votes for and IDs Surge (Guzzler)
NIGHT TWO
Bomber doesn't act
Reviver protects Surge
Guzzler guesses that ST is an Imp (incorrect)
Scanner scans ST (Bomber)
Mutaters kill Surge (protected by Reviver)
The Phage infects Einkil as the Hijacker (wrong)
The Corruptor nullifies ST (she didn't act anyway)
DAY TWO
Encryption not active (even# day)
ST is lynched (Bomber)
NIGHT THREE
Surge/Guzzler becomes Bomber (ST-Bomber) and kills Kat
Scanner scans LM (Replicator) (blocked by Corruptor)
Reviver saves Surge again
Mutaters kill Seahorse
The Phage infects Lemonymelon as Hijacker (incorrect)
The Corruptor nullifies JS
DAY THREE
LM lynched (Replicator, no death)
IDNE votes for riranor (Hopper)
NIGHT FOUR
Reviver protects Surge
Scanner spies Rossbeemer (Imp) (blocked by Corruptor)
Mutaters kill Surge and nullify JS/Scanner
Guzzler becomes Scanner (JS-Scanner) (correct) and scans JarZe (The Evolver-appears as Imp)
DAY FOUR
tie lynch (between Riranor and O'mally, saved last minute by O'mally)
NIGHT FIVE
Reviver saves O'mally
Scanner scans IDNE (The Encryption)
Guzzler goes JarZe-Imp (nullified, so didn't find out that JarZe wasn't an Imp) (killed also so irrelevant)
Mutaters block and kill Surge
DAY FIVE
O'mally lynched (Hijacker)
IDNE id's O'mally (Hijacker obviously)
NIGHT SIX
Reviver saves JS
Scanner doesn't matter cuz he dies
Mutaters block Einkil, the Reviver, who was trying to save JS, and kill JS
DAY SIX
NIGHT SEVEN
Reviver saves LM
Mutaters kill (and block Einkil)
DAY SEVEN
Ross is lynched, and the Mutaters win!!!
Ad blocker interference detected!
Wikia is a free-to-use site that makes money from advertising. We have a modified experience for viewers using ad blockers

Wikia is not accessible if you've made further modifications. Remove the custom ad blocker rule(s) and the page will load as expected.